Why Romford is the New Favourite for Buy-to-Let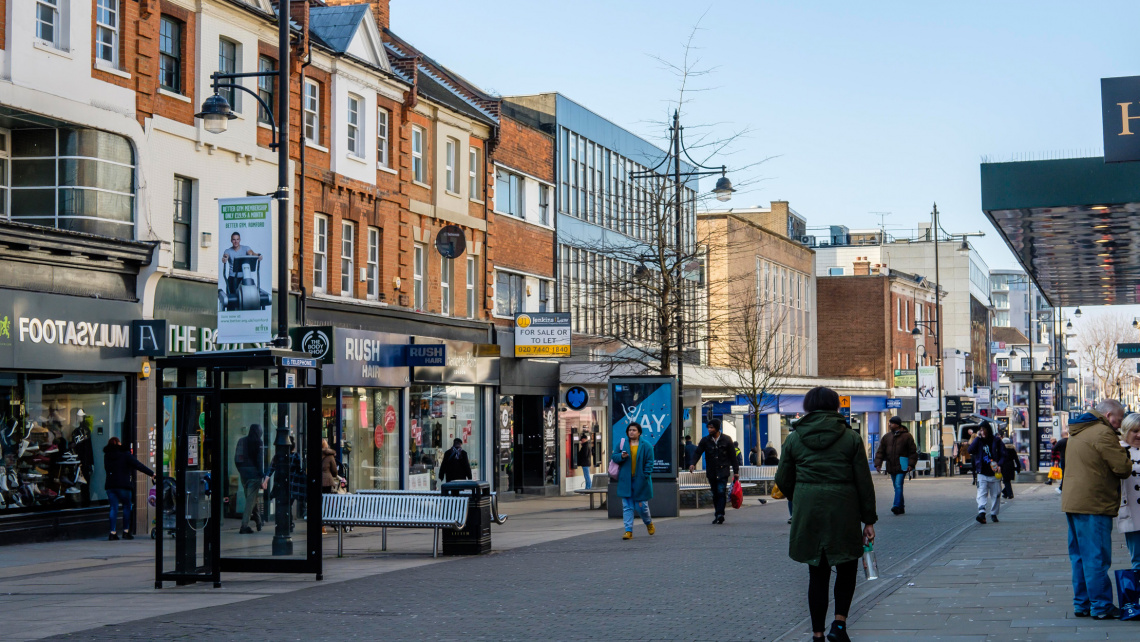 Romford is climbing the ranks as one of Essex and the South East's top spots for Buy-to-Let investment, with Crossrail being the dominating factor for rising rental yields and capital growth.
Whether you're an experienced investor or are just dipping your toes into the Buy-to-Let sector, knowing where to look for promising investments can be challenging.
Going Beyond London for Buy-to-Let
A huge trend we are seeing at the moment in the property market surrounding London is the popularity of commuter towns either just outside or inside the confines of the M25. More and more Londoners, or would-be Londoners, are averting their attention from city to country for more affordable rents, and Romford - being only 12 miles east from the City of London and only an eight minute train journey from Stratford - is a viable option that is only going to continue incentivising buyers and renters once Crossrail is fully-operational.
The area ticks all of the boxes for renters looking for a home on the outskirts of the capital: it has a thriving nightlife scene, a growing business sector, a famous market, good schools, as well as excellent transport facilities. It is also ideal for those wanting to be in London whilst being closer to the Essex countryside; a short drive along the A12 will take you to the rural town of Brentwood, whilst the A127 will take you directly to the popular Essex beach, Southend-on-Sea.
Property Prices and Rental Yields in Romford
According to data obtained by Zoopla, homes in Romford have enjoyed a rise of 4.35% in the past 12 months with the average price paid being around £362,027. Figures have shown that Havering is one of the most affordable London boroughs for property investment. Rental potential is also strong; the average rental yield in Romford sits at around 4-5% with a recent survey affirming that the London Borough of Havering stands as the most profitable borough in the capital for Buy-to-Let investors. With the average rent in Romford approximately £1,300, this outer London location certainly proves itself to be a worthwhile investment.
Romford has vastly improved its image as a desirable place to live with transport connections and forthcoming Crossrail services being the area's main driving force. Strong local amenities, good schools and the importance for nearby open space have certainly contributed to the level of desirability that Romford is currently experiencing.
So, what investment opportunities does the area offer?
Property Available
Comprising a superb collection of 115 modern apartments, Papermill House is the ideal Buy-to-Let investment opportunity. All properties benefit from contemporary interiors, a designer kitchen and integrated appliances.
Papermill House is now sold out. Get in touch on 020 3409 2270 to discuss alternative availability.
Located just a 10 minute walk away from Romford station, St Edwards Court offers a selection of 105 contemporary apartments within an impressive office conversion comprising three segment buildings. All properties boast Galliard Homes' hallmark specifications, demonstrating energy-efficiency and durability whilst ensuring optimum style and comfort.
St Edwards Court is now sold out. Get in touch on 020 3409 2270 to discuss alternative availability.
For more information about Buy-to-Let or to discuss the opportunities currently available in Romford and the surrounding area of East London and Essex, call our Sales Team on 020 3409 2270.
Edited: 30th August 2023