Why Slough is the UK's Third Most Popular Rental Hotspot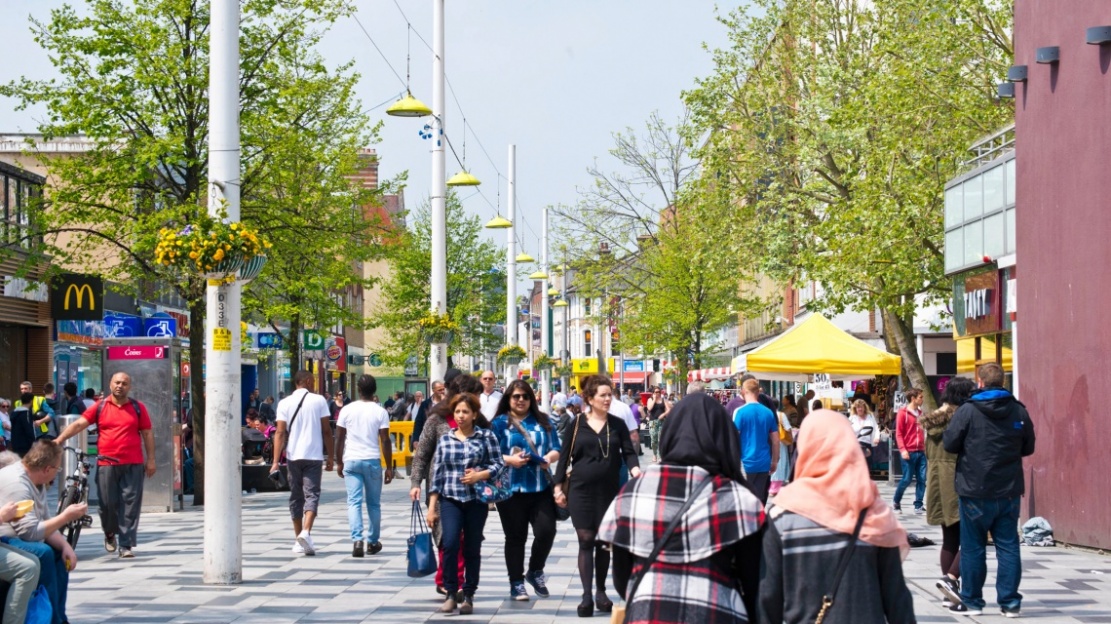 Slough's reputation as an underdog in the property market is a fragment of the past as it is now the third most popular rental hotspot in the United Kingdom, closely behind Reading and Southampton.
Barclays affirms that 'areas such as Slough, which attracts some of the UK's largest businesses, are continuing to do well.' Slough's status as a prime residential catchment is anticipated to climb at a rapid rate because of its thriving business sector, regeneration plans and introduction of Crossrail. As a result of Slough's rebirth as a strong contender in the country's property industry, this suburban location is top of the list for many investors looking to expand their property portfolio.
Employment in Slough
The increasing job prospects in the technology and distribution districts, as well as a strong community atmosphere within Slough have most certainly contributed towards the growing popularity of this suburban town, resulting in its reputation as a rental hotspot and an excellent place to both live and invest in.
Slough's proximity to Heathrow Airport is one of the features that attracts investors the most as it offers convenient employment opportunities. Approximately 6% of the employees at Heathrow live in Slough and it is said that around 12,000 Slough locals have found their jobs as a direct outcome of living so close to Heathrow. With the possible expansion of Heathrow Airport in the works, the employment rate in Slough is expected to increase by 8% over the next decade, which will undoubtedly encourage people to hunt for houses in the area.
Housing in Slough
Over the last year, Slough has seen the price of property soar by almost 23%, but is still an estimated 40% cheaper than property in the capital, which has resulted in many people flocking to the area to escape London's high prices. There is a majority of regeneration programmes and development schemes occurring in Slough that are encouraging the property sector to grow, making it the perfect place for first-time buyers and those looking to move away from London yet still have convenient city transport links. Because of the impressive investment being put into Slough's town centre and housing market, homes are predicted to increase from £275 to £400 per sq. ft. by 2020.
The introduction of Crossrail will make the housing demand in Slough even higher and will result in Slough being one of the strongest and most appealing property markets, supporting the population's need for homes in commuter towns.
This superb development is the perfect opportunity for commuters to secure a property outside of the capital but with exceptional transport links into the city. Slough station is a short 11 minute walk away, where residents can benefit from Great First Western Rail Services into London Paddington every half an hour which will take just 17 minutes. Another appealing aspect of this development is that the town centre is only a five minute stroll away, so residents can have an array of amenities on their doorstep.
Skyline is now sold out. Find out further information about property availability at Skyline.
Atria will comprise a lavish selection of studio, one, two and three bedroom apartments; each boasting an exceptional specification and contemporary ambience. All apartments will include impressive features including fully-integrated kitchen appliances, double glazing throughout and refined interiors.
Located just a 10 minute drive from Slough station, there has never been a better time to invest, especially with the introduction of Crossrail on the horizon. Launching Saturday 19th November, Galliard Homes is proud to introduce Atria to its already impressive property portfolio.
Atria is now sold out. Find out further information about Atria.
Edited: 24th February 2023