The 'Crossrail Effect' Comes to Slough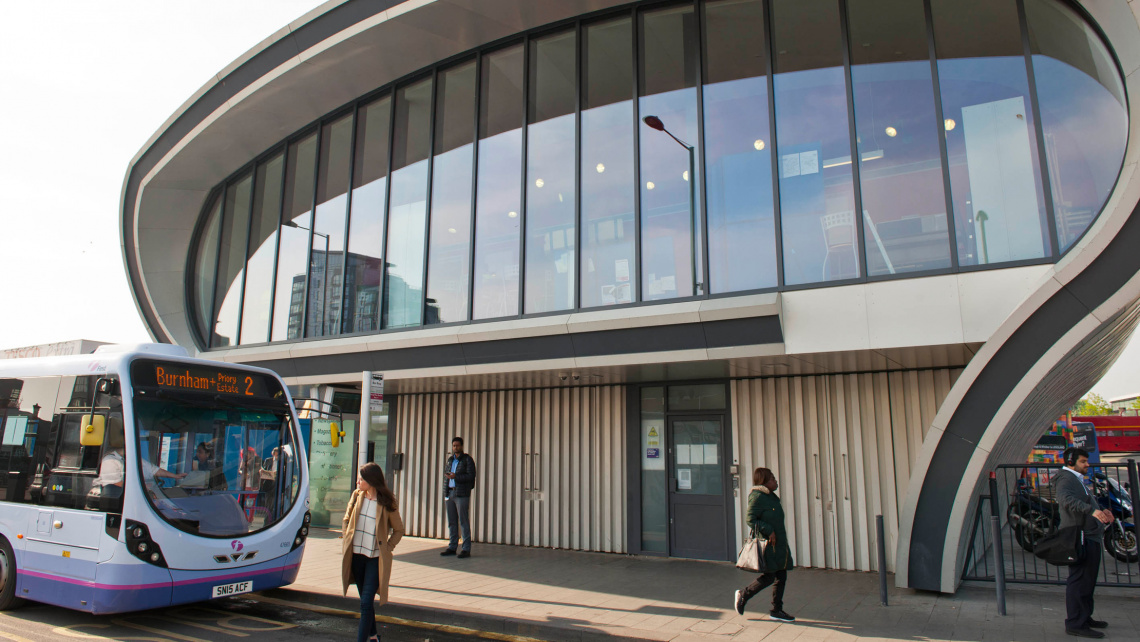 Sitting on the western periphery of London, Slough is home to the largest trading estate in single ownership within Europe, making it a thriving business destination and a major contributor to the UK economy. Now, as the dawn of Crossrail approaches, Slough's reputation and future potential is set to skyrocket even further.
It is estimated that Crossrail will bring an impressive 1.5 million people within a 45 minute commute of London, and as Slough's population is set to increase by 18,154 in the next four years, there is no doubt that this figure will accelerate and add to the residential appeal of the area.
A Prosperous Investment
Already the value of homes skirting the Crossrail route has grown by 20% more than the general capital appreciation displayed across the South East since the project's conception in 2008. Property consultant, CBRE, has predicted that the 'Crossrail factor' will add a further 13% on top of wider, natural growth by 2018 - equating to as much as a £60,000 price rise. Major professional services company, JLL, forecasts that Slough, in particular, will see huge property price growth, reaching as high as 45% by 2020. This means that those who invest this year in a property worth £245,000 could see that increase by £100,450 in just four years - shifting its value to a whopping £345,450.
This makes Slough the new favourite hotspot within the Home Counties for investors seeking affordable properties with soaring resale potential, as well as first-time buyers who are looking to make their first purchase before prices begin to escalate. It also means that young professionals can live within close reach of the capital, but if they decide to climb the property ladder further and invest in a larger home to facilitate a growing family, the capital appreciation gained should offer a helping hand.
Closer to the Capital
With Slough set to implement Crossrail services with four new, higher capacity trains running in each direction per hour, services will be faster and more efficient, allowing commuters to travel right into the centre of London without having to change trains.
Key journey times from Slough station (with Crossrail) will include:
Bond Street 32 minutes
Tottenham Court Road 34 minutes
Liverpool Street 39 minutes
Canary Wharf 46 minutes
Last year in a keynote speech about the impact of Crossrail, Prime Minister David Cameron said: "…from 2019, Slough and Essex will be connected via Central London in what will be the biggest boost to rail capacity since the Second World War."
The Prime Minister also talked about how improvements to Slough station's northern forecourt will make it a more commuter-friendly space for pedestrians, cyclists and disabled drivers.
So, along with being less than a 20 minute drive away from Heathrow Airport, there is no doubt that the evolution of Slough's transport infrastructure is guaranteed to have a rippling effect on the area's status as a thriving business base and an inviting residential location.
Property in Slough
Skyline
Exhibiting outstanding designs and premier specifications, Skyline's apartment will combine luxury, comfort and convenience at a fantastic price for both homeowners and investors.
Situated just five minutes' walk from the High Street and just over 10 minutes away from Slough station, residents will be perfectly placed for access to local amenities and transport facilities for direct services into Central London.
Offering studio, one and two bedroom apartments from just £199,995, this will be a fantastic choice for first time buyers looking for a stylish home in a commuter belt location.
Skyline has now successfully sold out. For more information please click here to view the development page on our website.
Atria
Displaying a sleek design around every corner, this excellent development comprising 120 impressive apartments has been finished to Galliard Homes' elite standard.
Atria is within a 10 minute drive of Slough mainline station and the popular retail mall, Queensmere Observatory Centre. Slough station offers outstanding services into London, with London Paddington reachable in just 17 minutes, making an apartment in Atria perfect for those needing convenient journey times into the city.
Atria has now successfully sold out. For more information please click here to view the development page on our website.
Edited: 6th October 2021