Companies Migrating to South East London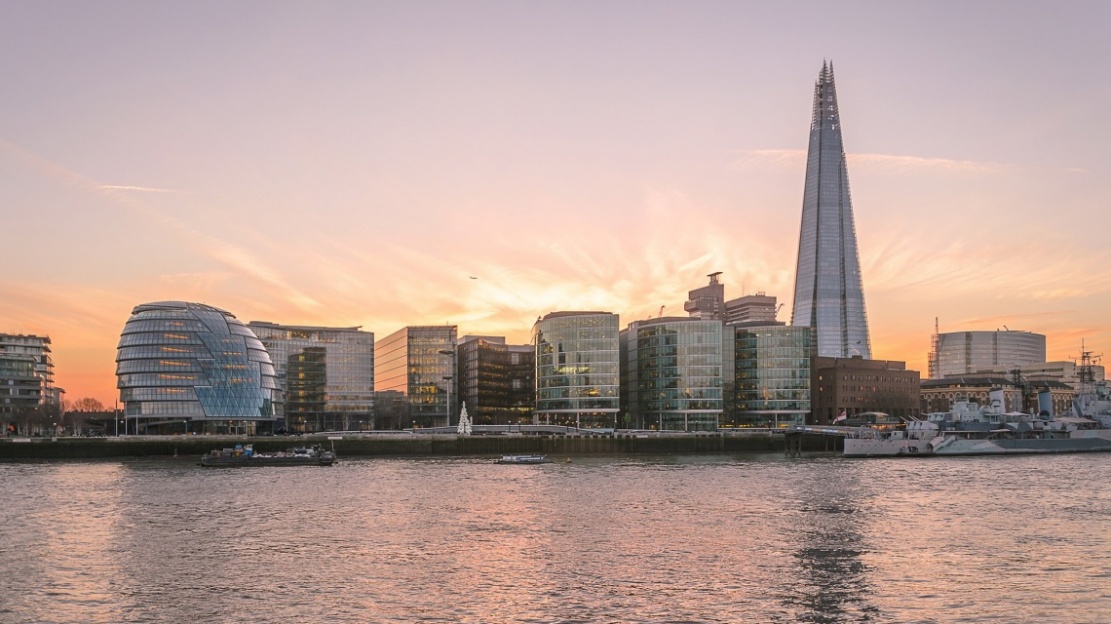 London is without a doubt the best place to do business, having recently surpassed New York as the world's leading financial centre.
Rankings compiled by commercial think tank Z/Yen Group show that London has topped every category, including 'best business environment' and 'most impressive infrastructure'; clearly reflected by the increasing number of global household names looking to base their offices within the city.
However, whilst London's reputation precedes itself as a world-favourite destination for business and finance, what is even more interesting is where in the capital these companies choose to locate themselves.
Working in London, SE1
South East London has defied expectations with its flourishing London Bridge Quarter, now home to the striking architectural masterpiece, The Shard, and its enterprising neighbour, The News Building. Approximately 8,500 people currently work in the Quarter, and this is expected to rise to 12,500 as we move in to 2016, with more prospective businesses looking to anchor their commercial space in this thriving, regenerated area.
South Bank
Nearby South Bank has also experienced a reputation makeover in recent times, going from 'fringe to fashionable' and is now being commended as 'London's third city' by leading property consultancy, Knight Frank, following the City of London and the City of Westminster.
Head of Central London Offices at Knight Frank, Stephen Clifton, stated: "Back in the 1990s, South Bank was considered to be a 'fringe' or 'back office' district," but it is now a high-flying business district with an exciting future ahead.
"Across the world we are seeing former industrial areas transforming as media creative firms open up city-centre office locations. We are seeing this in New York, in places like the Meatpacking district and Brooklyn, and the same is happening in South Bank, which is a similar former-industrial, up-and-coming district," he continued.
Companies bearing the 'SE' postcode already include huge international brands including PricewaterhouseCoopers (PwC) - the largest professional services firm in the world - which has three offices in the area. Back in 2009, Red Bull made a drastic move from its UK head office in Soho in the West End to South East London's coveted Tooley Street. Also, Omnicom Group, the leading marketing and corporate communications holding company, has unveiled its plans to abandon its Marylebone address to instead base its European headquarters near Southbank on Southwark Street. And they are not alone. International law firm, Howard Kennedy LLP, has also recently left its glitzy West End address for a brand new Thameside address at No.1 London Bridge.
If we scrutinise South East London's infrastructure under the microscope, there is, of course, an unsurprising forerunner dominating the London Bridge scene…
The Shard
London Bridge is now the second largest financial technology hub in London, completely distinguishing it from its desolate past as an area craving much-needed regeneration; never imagining it could one day be compared to its refined counterparts in Central London. The iconic Shard - recognised as the tallest building in Western Europe and one of the eight most beautiful skyscrapers in the world - undoubtedly plays a huge role in the elevating appeal of the area.
Offering more than 900,000 sq. ft. of office space, it is home to 26 companies across 14 business sectors, with more renowned businesses looking to move into what's become London's most sought-after commercial address.
The Shard was built with the vision to 'create Europe's first truly mixed vertical community' and it is definitely working; taking the reputation of South East London into a shining, pioneering future. Having opened its doors in 2013, companies including Tiffany & Co. and Al Jazeera have already moved in, making it their esteemed European headquarters.
Fin Tech company and global software provider, Sapphire Systems, has recently announced it will be The Shard's latest business instalment, moving from their City headquarters. CEO Ian Caswell commented: "This move reflects our intent to remain at the forefront of our industry, and with the building being home to many progressive companies, we look forward to becoming part of this unique community."
This summer, FTSE 100-listed software company, Sage, also declared its move to The Shard, in addition to Greenberg Traurig Maher, in the hope it will drive forward its European status as an establish multidisciplinary law firm.
Next door, The News Building - formerly known as 'The Place' or the 'Baby Shard' - is now home to more than 3,500 staff, including journalists working for some of the most illustrious newspaper titles such as The Times, The Sun, The Wall Street Journal and HarperCollins.
Attraction of the South East
Whilst the rejuvenated London Bridge Quarter - with The Shard standing tall as its commercial conqueror - may appear to be the main attraction for companies looking for their new business hub, it is also the area's cultural charm and excellent transport facilities that add to the appeal.
Renzo Piano, the architect responsible for The Shard and The Place, is said to have appreciated 'the energy of the railway lines and the beauty of the Thames', when drawing up his plans for The Shard.
From Shakespeare's Globe to the world-famous Borough Market, this South Eastern district is pouring with opportunities to enjoy London's dynamic cultural scene, making this the natural choice to base some of the world's most celebrated brands.
The anticipated redevelopment of the 180-year-old London Bridge station, worth more than £400 million, is expected to see passenger capacity rise from 50 million per year to 75 million - adding to the area's revitalised infrastructure.
Property in South-East London
Newham's Yard
Nestled between the vibrant Borough and trendy Bermondsey, Newham's Yard will offer residents a truly enviable living experience in a fantastic part of the Capital.
Designed by Acorn Property Group, the development will include a choice of one, two and three bedroom apartments with some set to feature a private balcony or terrace, all finished to exemplary standards.
To find out more about Newham's Yard, please click here to view the development on our website.
Trilogy, SE1
In partnership with Acorn Property Group and Trinity House, Trilogy is an exceptional development located within Southwark's prime Zone 1 location.
Each apartment boasts a fantastic selection of one, two and three bedroom apartments complete with high-end specifications, also comprising a rooftop garden for breath-taking views of the City.
This development is now sold out. To find out more about Trilogy, please click here to view the development on our website.
Edited: 22nd November 2022