Transport in Southwark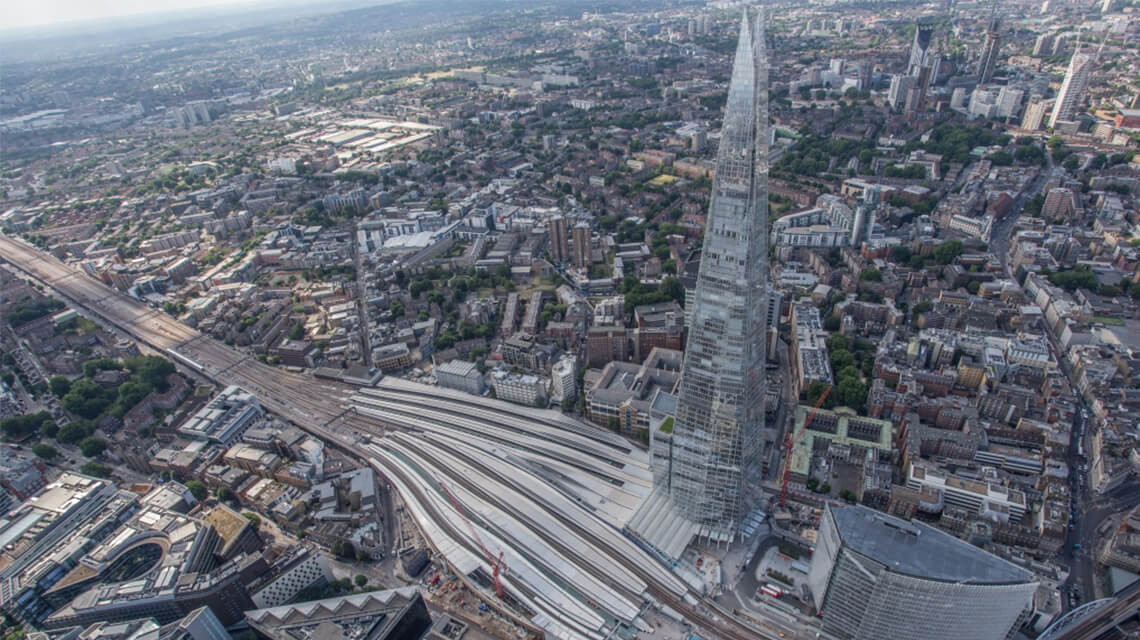 Southwark is a district of Central London, situated in the north of the London Borough of Southwark, just south of the Thames.
This ancient part of the city once provided a key trade route for London and still serves as a nerve-centre today with excellent transport links into Central London and The City, quick access to some of London's major bridge crossings, quiet cycleways and quirky streets for weekend strolls. The area includes some of London's top attractions including The Shard, The Tate Modern, Borough Market and Shakespeare's Globe.
Property in Southwark
Newham's Yard
Galliard Homes is delighted to present an exciting development in partnership with Acorn Property Group. Newham's Yard will present a brand new public realm just off Tower Bridge Road, while Newham's Yard will boast a distinctive collection of homes ranging from studios to three bedroom apartments. Every property will be home to a Sonos sound system, a designer kitchen and fully-fitted wardrobes, while many will also feature a private balcony and/or terrace. Help to Buy is offered on selected properties at this development. For more information on Help to Buy visit our dedicated page.
Best of all, residents of this development will be situated just 10 minutes' walk from London Bridge station for easy connections to the rest of the capital - read on to learn more about transport services at this station. We have also teamed up with Zipcar to offer residents of Newham's Yard a free three-year membership and £60 driving credit.
To find out more about Newham's Yard, please call us on 020 3409 2270.
Trilogy
Trilogy is a brand new development in Borough by Galliard Homes and Acorn Property Group. Just six minutes' walk from Borough station, Trilogy will be excellently situated with the City and Central London within close proximity. With designer kitchens by Leicht and sumptuous interior finishes, each and every property at Trilogy will be perfectly equipped for luxury living.
Trilogy is now sold out.
Travel by Rail and Tube
The Southwark area contains four main stations - London Bridge, Southwark, Borough and Elephant and Castle - servicing the London Underground and National Rail lines and offering quick connections into Central London, the City, South London, Kent, East Sussex and the coast, as well as Luton and Gatwick Airports.
If travelling by Underground, the Jubilee line services Southwark, London Bridge and the nearby Bermondsey station, going into Central London via Waterloo and out to Canary Wharf, Greenwich and Stratford. The Northern line services London Bridge, Elephant and Castle and Borough stations, coming from South London and travelling up through the major hubs of Bank and Kings Cross St Pancras. Elephant and Castle station is also the terminus of the Bakerloo line which travels into Oxford Circus and onward to Paddington station. Both the Jubilee and Northern lines are part of the Night Tube service, offering passengers 24-hour service into and out of Central London every Friday and Saturday.
The recently refurbished London Bridge is a major hub for Southeastern, Southern and Thameslink trains. Southeastern lines will take you into Central London or out to South East London, Kent and East Sussex. Southern trains serve South London via Crystal Palace, Beckenham Junction and West Croydon and onto Surrey via Epsom, Sutton and Horsham. Thameslink trains will take you northbound through Central London's Blackfriars, Farringdon and St Pancras International and up to Bedford via St Albans and Luton Airport. In the other direction it travels to Brighton via East Croydon and Gatwick Airport.
Elephant and Castle station is also served by Thameslink trains for quick links to Herne Hill, Streatham, Wimbledon and Sutton. A separate branch heads East through Peckham, Beckenham and Bromley.
Key destination and approx. travelling times from London Bridge:
Bank - 1 minute (Northern line)
King's Cross - 10 minutes (Northern line)
Canary Wharf - 6 minutes (Jubilee line)
Bond Street - 9 minutes (Jubilee line)
Charing Cross - 8 minutes (Southeastern)
Ashford International - 1 hour 11 minutes (Southeastern)
St Pancras International - 15 mins (Thameslink)
Brighton - 1 hour 4 minutes (Thameslink)
Luton Airport Parkway - 45 mins (Thameslink)
Gatwick - 29 mins (Thameslink)
Key destination and approx. travelling times from Southwark:
Bond Street - 6 mins (Jubilee line)
Canary Wharf - 8 mins (Jubilee line)
Stratford - 20 mins (Jubilee line)
Key destination and approx. travelling times from Borough:
Bank - 3 mins (Northern line)
King's Cross St Pancras - 12 mins (Northern line)
Key destinations and approx. travelling times from Elephant and Castle:
Bank - 4 mins (Northern line)
King's Cross - 13 mins (Northern line)
Oxford Circus - 10 mins (Bakerloo line)
Paddington - 18 mins (Bakerloo line)
Peckham - 10 mins (Thameslink)
Wimbledon - 29 mins (Thameslink)
Travel by Bus into London
To travel into the City from Southwark, take the 63 which goes towards Blackfriars, Farringdon and King's Cross, or the 17 which takes you through the heart of the City via St Paul's.
For Central London, the 521 travels to Waterloo via a loop through St Paul's, Chancery Lane and Holborn. The C10 comes from Canada Water through the borough and into Central London via the Tate Britain, Pimlico and Victoria.
East London is also well served with the 149 going to Liverpool Street and onward to Shoreditch, Hoxton and Dalston. The 21 passes through Bank to Old Street and Hoxton, while the 43 goes to Bank, Old Street and on to Islington. The 388 heads into East London via Liverpool Street, Shoreditch High Street and Bethnal Green.
Travel by Bus Towards South London
The number 35 comes from Shoreditch through Southwark and down to Camberwell, Brixton and Clapham Junction. The number 40 takes you into the South of the borough and through Dulwich, while the 21 goes down to Lewisham. The 343 will take you to Peckham.
Travel by Car
The A2 is a major route out of Southwark towards the South East of London and onto Kent while the A3 is another main artery serving destinations towards the South West.
London Bridge itself takes you up into the City and beyond via Bishopsgate, Old Street or Barbican and to the start of the A1. Tower Bridge is another major gateway for Eastern and North Eastern routes, and avoids the congestion charge zone.
Walk and Cycle
The borough of Southwark takes an active role in encouraging cycling. TfL Santander bikes are available to rent throughout and there is free cyclist training for residents. There are a network of quietways - peaceful cycle routes away from the heavy traffic, including one from Blackfriars Road to Tower Bridge Road and another from Waterloo to Greenwich through Southwark. Elephant and Castle to Crystal Palace and Tower Bridge to Canada Water routes will be opening this year.
Southwark is a wonderful borough to discover by foot. The happening Bermondsey Street and the many weekend markets in the area are perfect for a leisurely weekend stroll, while a walk along the river will take you past some of London's most impressive attractions, including Southwark Cathedral, Borough Market and the Tate Modern. There are also a handful of green spaces to explore including the incredible views of Potters Field Park on the Thames, Tabard Gardens and the pretty Leathermarket Gardens on Bermondsey Street.
Travel by Boat
Southwark runs along the Thames making it an ideal location to travel by boat. Thames Clippers offer fast and frequent services (every 20 minutes) from the nearby London Bridge City Pier and Bankside Pier. Between them you can travel to all the key London stations, going west to such piers as Embankment, Westminster, Waterloo and Battersea Power station and east around the Isle of Dogs via Canary Wharf and onto Greenwich and the 02. You can pay with contactless or Oyster.
Edited: 5th September 2023