Explore Bermondsey Street by Cari Thomas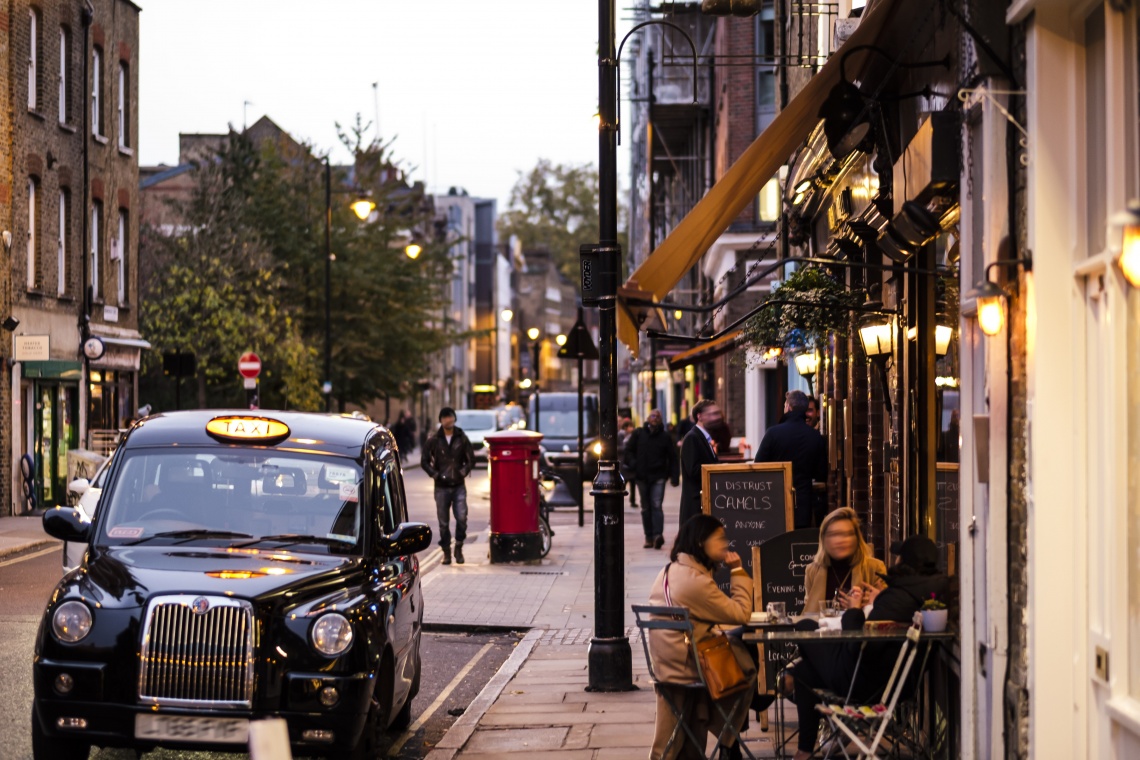 Branching off from London Bridge station, Bermondsey Street is one of London's oldest streets.
Having gone through several transformations - a medieval pilgrimage route, an industrial centre of leatherwork and tanning, war damage and deindustrialisation - it has now been reborn as one of London's decidedly coolest streets. It's hard to find anywhere quite like it in Central London - its quirky offering crowned each year by the annual Bermondsey Street Festival, complete with village maypole.
Bermondsey Street Festival
Described as a 'Village Fete in the city', Bermondsey Street's annual festival brings together village folksiness with statement-making innovation for an afternoon of good humour and camaraderie. The area's bars, restaurants and cafés spill out onto the street, while the local parks are host to performance stages and over 200 arts, crafts and food stalls as well as the festival's signature maypole and dog show. Not to be missed.
Contemporary Art at White Cube
One of the world's leading contemporary art galleries, Bermondsey's White Cube is as unique as its thought-provoking, free exhibitions. The bright white interior cleanses the senses and sets the scene for some of Britain's best artists such as Tracey Emin, Damien Hirst, Dóra Maurer and Danh Vo.
Yoga at Bermondsey Fayre
Bermondsey Fayre is much more than a shop, it's a community space where they sell beautiful things and host beautiful events. The shop stocks unique products made by local artists, artisans and creatives, while the space at the back hosts intimate yoga classes every day of the week including a gong bath on Fridays. Keep an eye on their workshops and events too - there are often poetry and music gigs, meditation nights and style evenings.
The Fashion and Textile Museum
You won't miss it. The orange and pink fluorescent building is London's sartorial hub for contemporary fashion and textiles. With permanent displays and temporary exhibitions, The Fashion Textile Museum offers plenty to delight the eye and you can browse until 8pm on their Thursday Lates. There are regular talks, events and workshops to keep an eye out for too.
Tennis at Tanner Street Park
This grassy park dotted with trees just off Bermondsey Street is not just a place to enjoy a moment of peace, it's host to four tennis courts too. They're free - just turn up and play!
A Coffee Cocktail at Chapter 72
As one of Bermondsey Street's newest coffee shops, the competition is stiff, but this friendly local makes its own mark. With simple, contemporary decor, Chapter 72 serves excellent, ethically-sourced coffee alongside cakes and pastries in a down-to-earth setting. They've also taken on London's obsession with the Espresso Martini, creating a coffee-inspired cocktail list including their Tia Maria Espresso Martini and their own Espresso Martini masterclasses.
Take a look at our foodie's guide to Bermondsey Street for more ideas on where to grab a bite to eat.
Property near Bermondsey Street
Newham's Yard
Just moments from the hustle and bustle of Bermondsey Street, Newham's Yard is a brand new development that will comprise a superb selection of studio, one, two and three bedroom apartments. Each property will boast a spacious floor plan with a designer kitchen, a Sonos sound system, fully-fitted bedroom wardrobes and underfloor warming. A large selection of apartments will also feature a balcony and/or a terrace.
Click here to browse the properties at this development.
Edited: 22nd November 2022