Wapping: A Luxury London Docklands Hotspot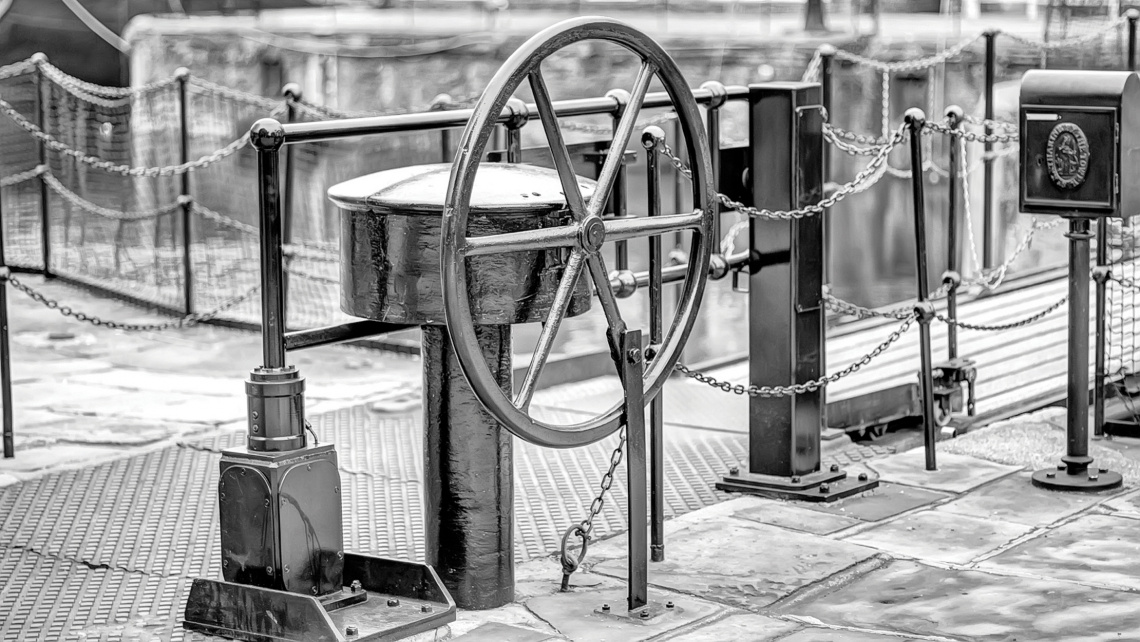 Once the greatest port in the world, London's Docklands has experienced many peaks and troughs in its vast history, but the development of Crossrail and the expansion of London's renowned business district, Canary Wharf, promises fantastic new investment opportunities.
From the success of the shipping industry in the 19th century to the derelict days following World War II, the London Docklands has gone from strength to strength to regenerate growth and opportunities in recent times.
History of the Docklands
Between 1960 and 1980, all of London's docks were closed, resulting in high unemployment and social disarray. People instead looked to the bright lights of the West End for excitement, cultural invigoration and lucrative investment opportunities. During the 1980s, the London Docklands Development Corporation transformed the former ghost town with a plethora of projects and regenerative developments, converting the area into a mixture of residential, commercial and light industrial space. Suddenly, the Dockland's perilous past had become a distant memory.
Galliard Homes spotted this potential in the 1990s with the creation of the landmark development, Papermill Wharf. With buyers investing £50,000, these properties are now valued at over £500,000, making this one of the capital's flagship success stories.
Today, Galliard is proud to present Wapping Riverside - a chic warehouse conversion of 37 luxury apartments within a Grade II listed expanse, offering panoramic views across the Thames with close proximity to the world-renowned financial district, Canary Wharf.
A Pioneering Future
Historically a poor transport connection for residents, particularly inner-city workers, the creation of the Docklands Light Railway and the Jubilee line changed the idea that residing in the Docklands would be logistically impractical.
Now, Crossrail is set to further revolutionise modern commuting, strengthen the east-west link, and inject new business opportunities from in and around London. Docklands' residents will enjoy easy access into the City and beyond, offering a fast service of only 44 minutes to Heathrow Airport.
Canary Wharf's highly anticipated Crossrail station will be particularly unique - boasting more than 100,000 sq. ft. of retail space and a rooftop park in addition to its 256m long station box. As a tribute to the Docklands' rich maritime history, the station's design combined with its over-site development has been 'likened to a ship moored in the dock' - a fantastic architectural feature that will live on as the area prospers into one of London's modern residential and commercial supremacies. The upper three floors of the retail provision at Crossrail Place opened its doors in May 2015, allowing visitors to enjoy access to an array of bars and restaurants, a cinema and a landscaped roof garden with impressive views of the City skyline.
Residents at Wapping Riverside will be able to access Canary Wharf's unrivalled facilities in just 10 minutes from Shadwell's DLR station, or alternatively by foot in just over half an hour whilst absorbing the remarkable views of the River Thames.
Why Invest in Wapping?
Along with Crossrail, the East London area is seeing a huge growth in residential and commercial developments.
It is no surprise that with new infrastructure comes an increase in property value, but with the London Docklands it's not just about number-crunching - it's about social rejuvenation. Areas such as Wapping are becoming more and more desirable areas to reside, offering the perfect combination of a charming village vibe with cosmopolitan convenience. London's Docklands is honing its reputation as a commercial force to be reckoned with and, more recently, an innovative residential landmark with a prosperous future.
River-view apartments are now worth more than £1,000 per square foot, entering luxury Prime territory. In fact, the value of properties in this category rose 46.3% in Wapping between June 2010 and June 2015, whereas Central London's prices rose only 30.7% within the same period.
Investors and tenants in the area range from executives within the corporate sector to entrepreneurs and ambitious young professionals looking to reside in an area bursting with opportunity and aesthetic appeal.
The median income for residents living in sub-wards around Wapping High Street equates to nearly double the UK average at £49,000 compared to areas such as Swedenborg Gardens less than a mile away with a more modest figure between £19,000 and £26,000.
Property
With a choice of one, two and three bedroom apartments and penthouses, residents at this sought-after development can experience the very best of modern riverside living. Whilst featuring loft-style exposed brick walls for that contemporary feel, each apartment is kitted with high-tech Smeg appliances and deluxe interior designs to meet the high-end standards of modern city living. A landscaped communal rooftop garden creates an added sense of luxury, allowing residents to truly savour their nautical surroundings.
Similar to Shad Thames with its historic and urban accessibility, Wapping Riverside is a fantastic alternative for those looking to make the most of their investment in a promising location. With property prices in Shad Thames at 67.4% above the London average compared to Wapping, which sits at 13.3% above the average, this development provides the affordability investors are looking for without forfeiting the luxury and prestige that comes with living in one of the Docklands' up-and-coming hotspots.
Wapping Riverside is now sold out, please click here to view Galliard's available property in London.
Edited: 8th August 2023