Wimbledon… What's not to Love? by David Spittles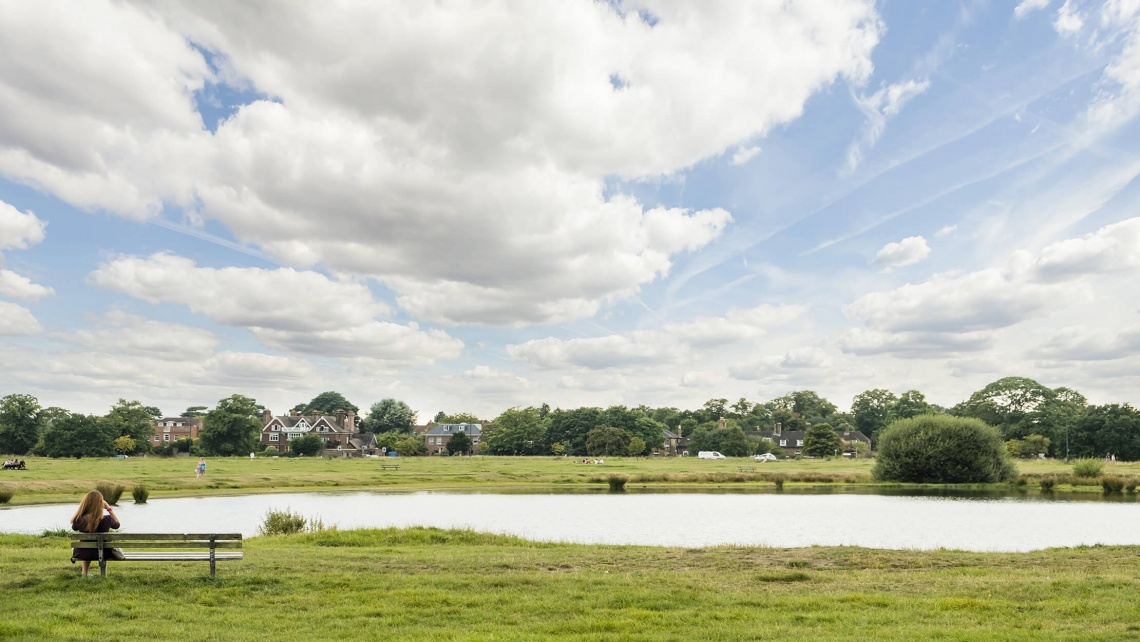 Some information may have changed since this article was written.
Who can't like Wimbledon, the smart and prosperous south-west London suburb famous for its annual tennis fest?
Leafy and leisurely, it is the country in the capital, boasting a charming village perched at the top of a hill, with boutiques and restaurants, hidden lanes, high-performing schools, golf courses, riding stables and a wonderful common that stretches all the way to Putney Vale. Less than 20-minute train commutes to Waterloo too.
For many, the lure of this laid-back London district is irresistible; especially so in Covid-era of changed property priorities.
While the world-renowned tennis tournament is a great advert for Wimbledon, a fortnight of glamorous mayhem in which shrewd locals profit handsomely from letting homes to top seeds, the property market is a year-round affair.
Buyers tend to put down roots, choosing to upsize or downsize to suit their needs.
Families gravitate towards the village, while young singles and couples with lower budgets head for the area's commercial heart around Wimbledon Broadway, packed with gyms, bars, bistros, a shopping mall, chain stores, offices, theatres and cinemas.
Wimbledon Grounds, a redevelopment of the area's Plough Lane greyhound stadium, is in a league of its own, bringing a lively new neighbourhood hub and opening up fresh property choices for today's generation of buyers, renters and investors.
Over 600 new homes, all with outside private space and many dual or triple aspect, have been built. But this is much more than a mere residential quarter. It is an exemplar of modern mixed-use development. The 14-acre site incorporates a new purpose-built stadium for fans-owned AFC Wimbledon plus courtyard gardens and squares, public pedestrian and cycle routes, community play spaces and new retail and leisure outlets including squash club and dance studios.
Nearby River Wandle is another recreational draw. It used to be one of most polluted rivers in England, with 68 water wheels powering tobacco, textile and brewing factories along its nine mile route from Surrey to the Thames. But there has been a dramatic clean up in recent years, with fish species flourishing again and parks and nature reserves created along its banks.
The latest phase of apartments for sale at Wimbledon Grounds comes with a package of enticing buyer incentives - stamp duty refunds up to £15,000, a complete furniture pack including day-to-day essentials worth up to £7,500, a new TV for NHS workers and even a complimentary AFC Wimbledon match day experience. Prices start at £329,995. Plus the government-backed low-deposit Help to Buy scheme is available.
Go see for yourself. No less than 13 show homes are open for viewing, by appointment and all conforming to Covid-19 integrity cleaning.
For AFC Wimbledon die-hards, having a home here is a no-brainer (currently a League One team, the club has Championship ambitions). Yet for non-football loving renters and owners, Wimbledon Grounds is a compelling new address too. It's affordable and plugged into the area's varied attractions: copious green space, arts and amenities, impressive transport links (four "Wimbledon" stations serve the area) and, of course, the planet's best and most celebrated tennis tournament.
Go spot the tennis stars and celebrities at this year's championships, starting 28 June; you'll find them chilling out in the village as well as thwacking the ball on Centre Court.
Edited: 17th October 2022