Creating and Strengthening Communities: Jonathan Bloom, Head of Public Affairs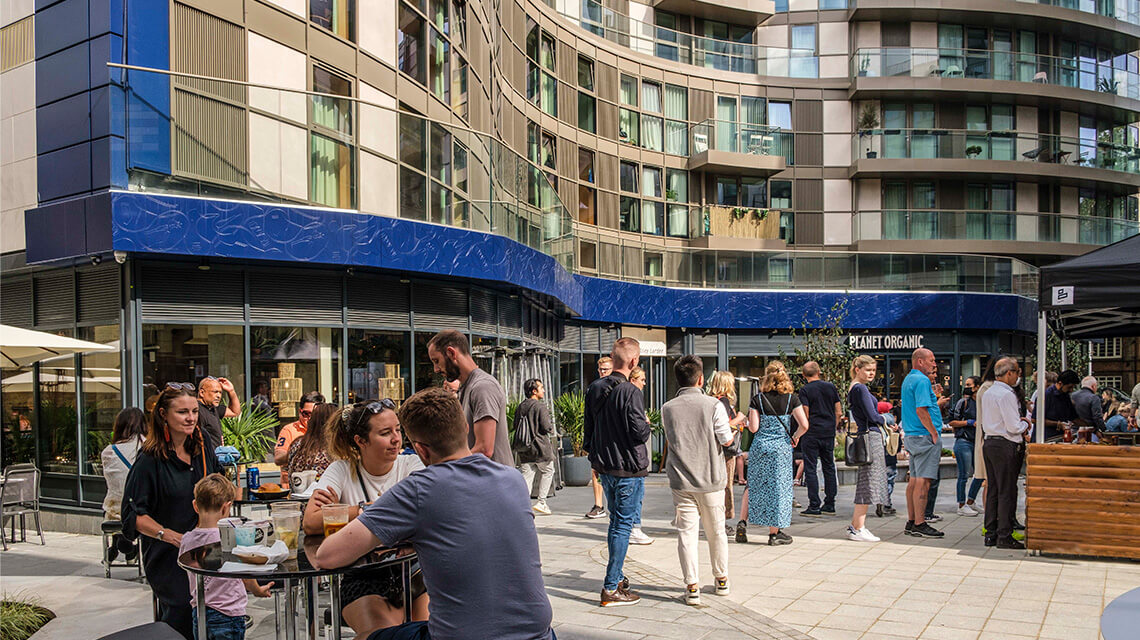 Building homes that fit the communities around them is a fundamental aspect of our work. We believe that helping to build strong, supportive, and connected communities is key to a successful development and to residents feeling at home. We have a strong track record of acquiring unloved brownfield sites that may have lain unused for a long time and helping to breathe new life into them.
Our designs need to bring the existing and new communities together and deliver on much-needed affordable housing requirements, and we're always striving for how a new Galliard development can be the final puzzle piece for the wider community. To achieve this goal, we always design in accordance with the areas where we purchase land, and therefore, we never build the same site twice, as each development is as unique as the area that we are building in and the community that we are building for.
Our approach to creating communities involves several key steps. Firstly, we take great care to understand the needs and desires of both the people who will be living in the development and its existing neighbours. From early in the process, we create an in-depth stakeholder map to help us understand who the key stakeholders are, whether that is political, community, charities or social groups and how our development can impact each element.
We then work closely with the neighbouring community, holding public consultation events and workshops with local authorities, community groups, and local stakeholders to gather insights into the area's history, culture, and social dynamics. This helps us to design buildings that are not only functional and attractive but also reflect the local community's values and aspirations, incorporating their feedback into the schemes where we can. We also ensure that these key groups within the community have direct contact with us throughout the process so that they can reach out with any queries or insights they have. There is a negative stereotype that developers only engage with a community as a requirement of the planning process without really listening, but we strive to always engage with our new neighbours and design thoughtfully.
Secondly, we strive to create a sense of place and belonging within the development. We do this by designing communal spaces that encourage interaction and socializing, such as landscaped gardens, courtyards, or workspaces. By creating spaces that foster social connections, we hope to create a sense of community within the development that extends beyond individual apartments. In our Papermill House scheme in Romford, many of our residents were first-time buyers of a similar age, and the communal roof terrace provided the perfect spot for them to hang out and get to know each other. People are keen to have attractive, purpose-built spaces outside their own homes for meeting and connecting with others and these spaces, alongside lifestyle amenities like gyms and cinema rooms, are proving more important than ever.
Thirdly, we aim to connect the development to the wider community. We do this by connecting local businesses, schools, charities and creatives to the development where possible. For example, at The Stage, our new development in Shoreditch, we have installed The Great Eastern Art Wall, a mural space which supports local charities with an emphasis on literacy, performing arts and young people. In Birmingham, we support The Ladywood Project, a charity that supports struggling families in areas around our development Timber Yard. By doing so, we hope to create a hub of activity that draws people from the wider community into the development and promotes interaction and connection between residents and non-residents alike. In Bristol, for Brooks Dye Works, we were able to work with local schoolchildren to showcase their artwork on the development hoarding, a lovely injection of colour onto something that is usually quite restrained. It helped the local St Werburghs community feel more connected to the site as it took shape, and it was a great way to meet our neighbours.
Galliard has been building homes and new communities for 30 years, and we were first known for helping to transform London's Docklands. These early regeneration projects took disused or derelict land and buildings and helped to bring people, jobs and a great buzz of energy back to the areas. This approach and pride in our work continues today. We value ourselves on approaching projects in a unique way, and this means that our priority is to become ingrained in the community that we build in from day one so that everyone knows who we are and what we stand for. By doing so, we believe we can create vibrant and sustainable communities that benefit both the people who live in them and the wider society.
Edited: 12th June 2023