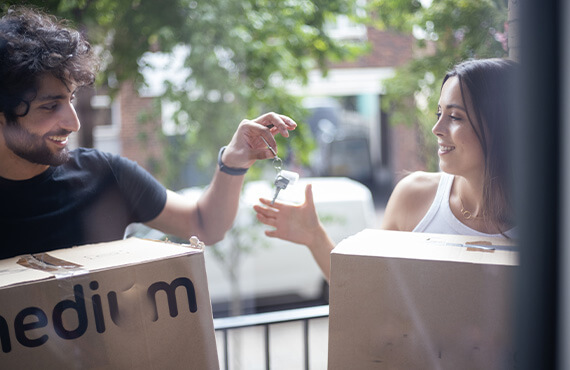 Shared Ownership
Shared Ownership provides first-time buyers and those that are not currently homeowners the chance to purchase a share of a new build or dedicated resale property with the opportunity to increase their ownership over time (staircasing).
With this, you pay a mortgage on the share that you own - as you would with buying outright - but then pay rent to the landlord for the share you do not own. For example, if you buy 30% of a property worth £400,000, you pay the mortgage for £120,000 but the rent on the remaining £280,000.
You can work out the affordability of a mortgage by using a Shared Ownership Mortgage Calculator.
Benefits of Shared Ownership
As mentioned, the shared ownership and help to buy schemes are aimed at helping people get on the property ladder for the first time. As such, they offer certain incentives that are not necessarily available via purchasing through the traditional route.
Stability
Shared Ownership offers you the stability of homeownership but with less financial risk.
Smaller deposit
Because the purchase you are making is a percentage of the property price, you are able to put down a smaller deposit.
Staircasing
Initially buying 30% of a property does not limit you to only owning 30% forever. Over time, you are able to purchase more of the property until eventually reaching 100% ownership.
No Stamp Duty
More often than not, you may not have to pay stamp duty on the initial purchase. These sizable fees can add up very quickly and can often be the difference between someone being able to afford to purchase a property and not.
Disadvantages of Shared Ownership
Despite offering a number of benefits, the Shared Ownership scheme can come with some disadvantages.
Tenancy
Shared Ownership can be seen as part renting part owning. While you will have many of the benefits found with owning a property, in some cases, you can still be viewed as a tenant.
Maintenance responsibilities
When you are renting, you can call on your landlord to help address any maintenance queries; with shared ownership, these become your responsibility.
Potential restrictions
Shared Ownership essentially combines renting with home ownership. With this in mind, you could get the benefits of being a homeowner but may still have some of the restrictions you would find with renting. Decorating your property is usually allowed without having to seek permission; however, any structural changes would need permission from the landlord.
Stamp Duty After Staircasing
Stamp Duty can typically be avoided on the initial purchase, you may need to pay the tax once you have staircased to 80% or higher.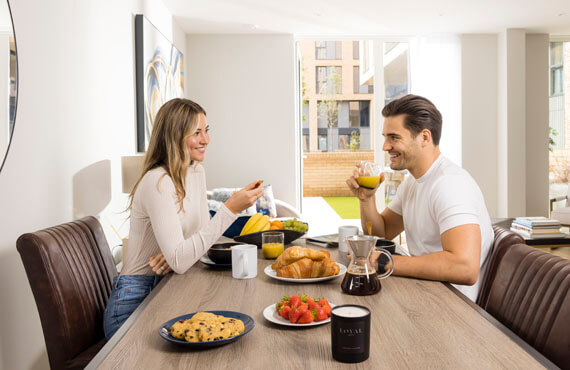 Help to Buy
Another scheme aimed at helping people get onto the property ladder for the first time, Help to Buy shares some similarities with Shared Ownership but offers slightly different things.
The Help to Buy: Equity Loan scheme is a government-backed initiative to help those struggling to save for an initial deposit.
Buyers are able to provide a much lower deposit for the property which is then supported by an equity loan worth up to 20% of the overall value. In London, the loan is worth up to 40%.
Benefits of Help to Buy
There are a number of benefits when purchasing a property with the Help to Buy: Equity Loan.
5% Deposit
Deposits for Help to Buy can be as low as 5% when using the Help to Buy: Equity Loan scheme (subject to eligibility, terms and conditions). For example, a property valued at £400,000 would only need a deposit of £20,000 by the purchaser.
Full Ownership
Unlike with Shared Ownership, when you purchase with Help to Buy, you purchase 100% of the property. The smaller deposit is not for part of the property but rather the whole.
Interest free for five years
For the first five years of owning your property, the equity loan can be paid off without interest. The only catch to this is a monthly management fee of £1 paid via Direct Debit. After the fifth year, there is a monthly interest rate of 1.75%.
Disadvantages of Help to Buy
Although the Help to Buy: Equity Loan is a great help to those looking to get on the property ladder, there are reasons why some may want to explore other alternatives.
New Builds
Help to Buy is only available on new build properties. This may be appealing for some but could potentially deter buyers.
Repayment after five years
The first five years come interest free but once this period has passed, you will have to pay back the loan plus the interest rate of 1.75% which then increases with the rate of inflation. This means you can end up paying more than you originally borrowed. For more information regarding the rates visit MoneySavingExpert.
Negative equity
Property is often seen as a safe investment as value regularly increases over time. If house prices fall, though, homeowners risk falling into negative equity - when the value of their property is less than what they owe on it. It is worth noting that this is not isolated just to properties purchased using the scheme.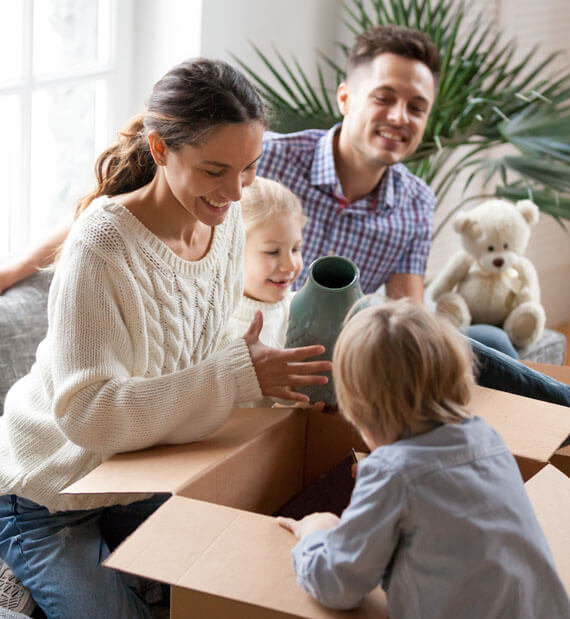 Differences between Shared Ownership and Help to Buy
Although both the shared ownership and help to buy schemes are focused on helping people get onto the property ladder and offer similar benefits, there are many differences between Shared Ownership and the Help to Buy: Equity Loan.
How much of the property you own
The biggest difference between the two schemes is the level of ownership. With Shared Ownership, you initially only buy a percentage of the property while paying rent on the rest. With Help to Buy, you legally own 100% as you would with buying traditionally; the equity loan helps to 'top up' the initial deposit in order to help you achieve a better mortgage rate.
Eligibility
Despite aiming to provide an opportunity for people to get on the property ladder, the two schemes have different eligibility requirements.
Who is eligible for Shared Ownership?
There are specific requirements that need to be met in order to be eligible for Shared Ownership. To qualify for Shared Ownership, you must:
be at least 18 years old.
have an annual income of less than £80,000 (although in London, this must be less than £90,000).
not own another property. The exception to this being if you are in the process of selling the property.
not be able to buy a home that is suitable for your needs on the open property market.
not be in any form of arrears (either rent or mortgage).
be able to afford the regular monthly payments.
If you are unsure about any of these requirements or are worried that you may not reach them, visit Gov.uk to find out more.
Who is eligible for Help to Buy?
The requirements for Help to Buy are less strict than with Shared Ownership. While you must be over 18 years old, there are only two criteria to meet. You must be:
a first-time buyer
able to afford the fees and interest payments
Instead, the eligibility is more to do with the property itself rather than the buyer.
Help to Buy: Equity Loan is only available for new build properties, sold through an authorised Help to Buy developer and must be the only property you own and live in.
There are also restrictions that depend on location. Across the country, the maximum purchase price will vary. In London, the maximum purchase value is £600,000 while in the North East it is £186,100. For more information regarding purchase value limits, visit the Gov.uk website.

Affordability
With both Shared Ownership and Help to Buy focused on helping people who would otherwise not be able to afford to purchase a home, both offer different benefits in terms of affordability.
Shared Ownership is considered to be a more affordable scheme to begin with as you only place a deposit on the share of the property you are buying. It can be more secure and is ideal for low-to-medium earners.
Thinking long-term, however, the monthly repayments for a purchase with Help to Buy may end up being more affordable than purchasing with Shared Ownership.
Fundamentally, different schemes will be better suited to different people. With anything regarding major investments such as your first home, you should always consult a mortgage advisor. Galliard Homes work very closely with Visionary Finance who are mortgage experts able to discuss and plan your financial future. Visionary Finance are an independent and fee-free mortgage broker who also provide advice that is impartial, reliable and up to date with the current market trends. You can contact them here.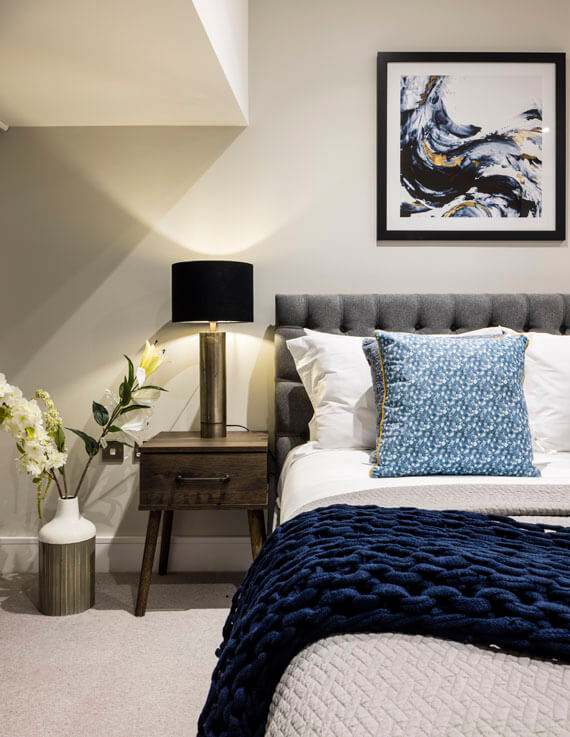 Availability
Help to Buy was introduced in 2013 while Shared Ownership goes back to the 1980s; it has undergone a number of changes over the years, such as the minimum share amount recently reducing from 25% to 10%.
The current model of Shared Ownership was introduced in 2021 and will continue until 2026. We can anticipate either a new model or a similar scheme to replace it in 2026.
Help to Buy: Equity Loan, though, is due to end in March 2023. As of September 2022, there are no plans to either extend or replace the equity loan scheme. This means that you must submit your Help to Buy application by 6pm on 31st October 2022, while the property you are purchasing must be completed and ready to live in by the end of December 2022 and your purchase legally completed by 31st March 2023.
Both Help to Buy and Shared Ownership are great schemes that have helped so many get onto the property ladder when it would otherwise have not been possible. But the choice between the two is not one or the other, each scheme comes with pros and cons, but it is up to you to determine which scheme would work best for you.
Shared Ownership is best suited for those who have a household income of less than £80,000 and are not yet able to purchase a property on the open market.
To find the scheme that is best suited to your situation, contact a mortgage advisor to begin discussing your options.
Frequently asked questions
What is staircasing with Shared Ownership?
When you purchase a home with Shared Ownership, you only buy part of the property (shares) and pay rent on the rest. Staircasing is when you buy more shares of the Shared Ownership property, increasing all the way to 100% ownership.
Can I sell my Shared Ownership property?
You can sell your Shared Ownership property at any time. If you have staircased to 100%, you can sell on the open market as you would with a property you have bought outright. If you do not own 100%, you will need to consult with your landlord who then has a "nomination period" to find a buyer. During the nomination period, the landlord should find a buyer for your share - the purchase value will be based on a valuation conducted by a surveyor from RICS (Royal Institution of Chartered Surveyors). The nomination period is dependent on the duration of the lease (but will likely be between 4 and 12 weeks). There are some exceptions to the nomination period. More information can be found here.
What is the difference between Shared Ownership and renting?

When you rent a property, you are a tenant in a home that is owned by another person. With Shared Ownership, the ownership of the property is split between two parties. For example, you are technically a homeowner for 40% of a property but you are a tenant for 60% of it. By staircasing, you can reduce the rental payments and eventually have full ownership of the property.
Can I buy any home using Help to Buy?
Help to Buy is not available for every home. The restrictions for Help to Buy are less about whether the purchaser is eligible and more about whether the property meets the criteria. 
If you wish to use Help to Buy, you will only be able to buy a new build from a registered Help to Buy home builder.
There is also a regional price cap; the Help to Buy price cap in London is £600,000.
How many times can you use the Help to Buy scheme?
As of 2022, you can only use the Help to Buy scheme once. 
If both you and another person purchasing the property have a Help to Buy ISA, however, you are able to combine both ISAs for the same purchase. Applications for the Help to Buy ISA have since closed as of 30th November 2019.