Step into Birmingham's Chinese Quarter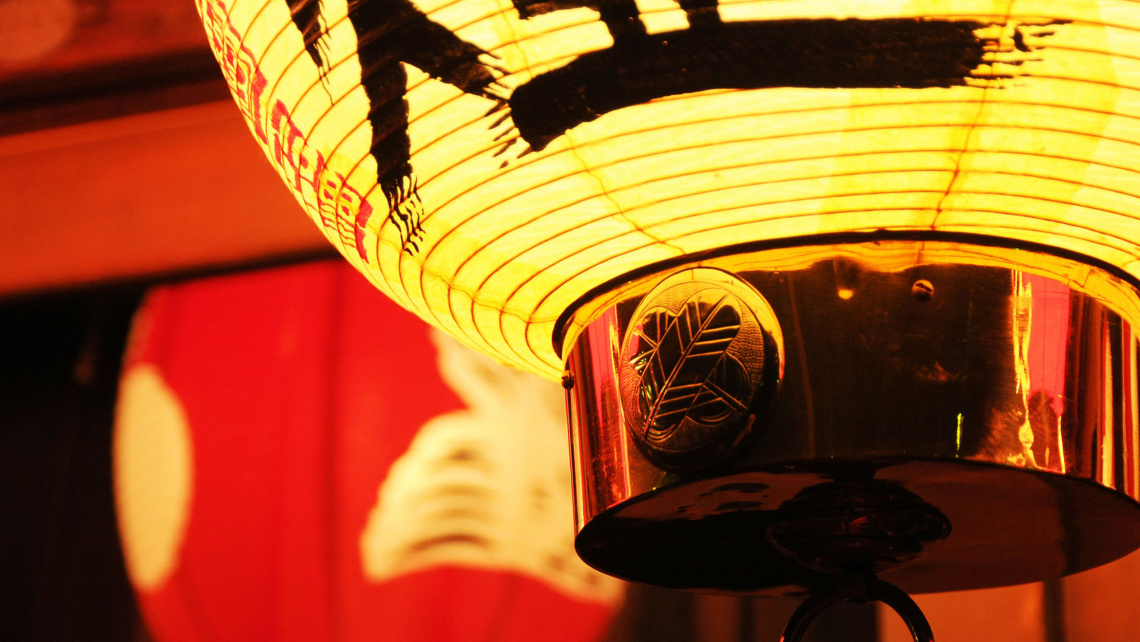 Birmingham's vibrant Chinese Quarter (or Chinatown as it is otherwise known) sits opposite Birmingham New Street station and adjacent to the theatre quarter and gay village. These zones make up Birmingham's lively Southside district, one of the most exciting, diverse areas in the whole city.
About Chinatown
Birmingham, a city renowned for being culturally and ethnically diverse, has a sizeable Chinese community. According to Dr David Parker - a lecturer in the Department of Cultural Studies and Sociology at University of Birmingham - this is mostly due to the rise of Chinese migration in the UK after the Second World War. The population of Chinese inhabitants has grown from a few dozen before the war, to around 3,300 in 1991, rising to 12,700 in 2011 when the latest census was conducted; the community makes up around 1.2% of the city's population.
With an expanding Chinese population and a growing interest from Chinese investors, the city has established its very own Chinese Quarter. The area started to develop a Chinese theme in the 1950s, but officially became known as the "Chinese Quarter" in the 1980s. Since then, the area has become home to traditional Chinese structures, architecture and building facades, as well as a plethora of interesting Chinese eateries and a 40-foot Chinese pagoda.
However, the area is not exclusively Chinese; it has expanded over the years to embrace a diverse range of ethnicities and cultures, with restaurants and grocers serving cuisines and produce ranging from Vietnamese and Korean, to Japanese, Indian and Mediterranean. Some of Birmingham's finest entertainment and leisure venues are also based in the Chinese Quarter.
Food in Chinatown
Due to the current circumstances, some of the sites mentioned below may be temporarily closed or have restricted opening hours.
Chinese
Chung Ying
This award-winning restaurant specialises in Cantonese cuisine and is one of the oldest to do so in Birmingham. Referred to, by the Birmingham Post, as "the catalyst for the development of the area", this popular spot serves well-loved traditional dishes including stir-fries, meat dishes, dim sum and noodle soup.
Min Min Noodle Bar
Min Min is the place to visit if you enjoy high-quality noodles. This restaurant sources and imports its noodles all the way from Hong Kong, and uses influences from Thailand, Japan and Vietnam to create their tasty dishes.
Ming Moon
Ming Moon is a pan-Asian buffet which promises a sophisticated dining experience and delicious food from a range of cuisines including Cantonese, Northern Chinese and Japanese. What makes this lively restaurant special is its interesting quirks on offer; in addition to live cooking in their open kitchen and a chocolate fountain, Ming Moon presents private themed karaoke rooms and private dining rooms to hire.
Cafe Soya
This little café is situated in the Arcadian and offers a combination of Vietnamese and Chinese cuisine. While there is a plethora of meat and seafood dishes, there is also an extensive vegetarian and vegan menu which includes tofu-centric dishes and veggie curries.
Wah Kee Bakery
This quaint little bakery can be found in the Arcadian. Here you can buy all sorts of savoury goodies and sweet treats from freshly baked cakes and pastries to egg custard tarts and buns.
Day In Supermarket
Pick up a variety of Chinese groceries and produce from this oriental supermarket, located in the Arcadian. This store also stocks a variety of East Asian products from countries such as Korea, Taiwan, Malaysia, Thailand and Vietnam.
Japanese and Sushi
Head to Miyako Teppanyaki, the first ever Japanese restaurant to open in Birmingham, for an exquisite display of Teppanyaki - the culinary art of cooking on an iron plate - or perhaps visit Ten Ichi to try a Bento Box or dine-in sushi.
Indian
For traditional northern Indian dishes, head to Maharaja. Positioned adjacent to the Hippodrome, this award-winning restaurant serves delicious dishes to get your taste buds tingling; from samosas and warm naan bread to tikka, masala and a tandoori mixed platter. This restaurant serves an extensive menu and even offers a pre-theatre dining option. Despite being situated in one of the most bustling parts of Birmingham, Maharaja boasts an intimate and relaxed vibe.
Mediterranean
Santorini is a Greek bar and grill that serves food imported from Greece. Enjoy a traditional mezze or try some Greek desserts at this lively spot. Alternatively, visit Milano, an Italian restaurant in the Arcadian centre that offers al fresco dining or the Green Room which serves a selection of Spanish tapas.
Entertainment and Culture
The Arcadian
The Arcadian is the main entertainment venue in Southside. Within this complex, there is a variety of bars and eateries, from traditional restaurants serving oriental cuisine to popular chain restaurants such as Wetherspoons and Las Iguanas. The Arcadian is also home to Southside's Glee Club - a comedy venue whose stage has been graced by some of the UK's best-loved comedians such as Jack Dee, Michael McIntyre and Lee Evans. For a night out, Levana is one of several nightclubs housed in the Arcadian.
The Hippodrome
The Hippodrome, home to the Birmingham Royal Ballet and the Welsh National Opera, is Birmingham's flagship theatre and the UK's most popular with over 500,000 visitors every year. Whether you are after an evening filled with laughter, a night of sophistication and culture, or a lively musical sing-along, this theatre promises a vast selection of performances from ballet and opera to West End theatre and pantomime.
Genting Casino
This Asian-style casino sits in the heart of Chinatown and boasts Asian-themed interiors. Genting Casino offers classic casino games such as roulette, blackjack, baccarat and slots. The venue also contains Hou Mei, a late-night Chinese restaurant, karaoke bars and a late bar.
Back to Backs Museum
Back to Backs is part of the National Trust and is a popular place for learning about the past. Here, visitors are given a glimpse into 19th century living. The museum offers guided tours of a court of houses built between 1840s-1970s that are arranged back-to-back around a communal courtyard. There is also a 1930s confectionary store and a gift shop.
Property Available Near Chinatown
Belgrave Village
In joint venture with Apsley House Capital and Wavensmere, Belgrave Village will comprise 438 city centre apartments and houses. On-site amenities will include a screening room, gym and co-working space for residents' exclusive use.
Find out more about Belgrave Village, or speak with our sales team on 020 3409 2270.
Timber Yard
Now sold out, Timber Yard is a development by Galliard Homes and Apsley House Capital. Positioned on the edge of Chinatown, residents of this mixed-use site are just three minutes' walk from Chinatown and the Arcadian Centre. Meanwhile, New Street station is only eight minutes' walk away. Timber Yard comprises a collection of 379 contemporary apartments and provides residents with communal landscaped gardens and exclusive access to a private on-site gymnasium, a screening room and a communal lounge.
Edited: 7th September 2023