Why a Property at Timber Yard Should Be Part of Your Investment Portfolio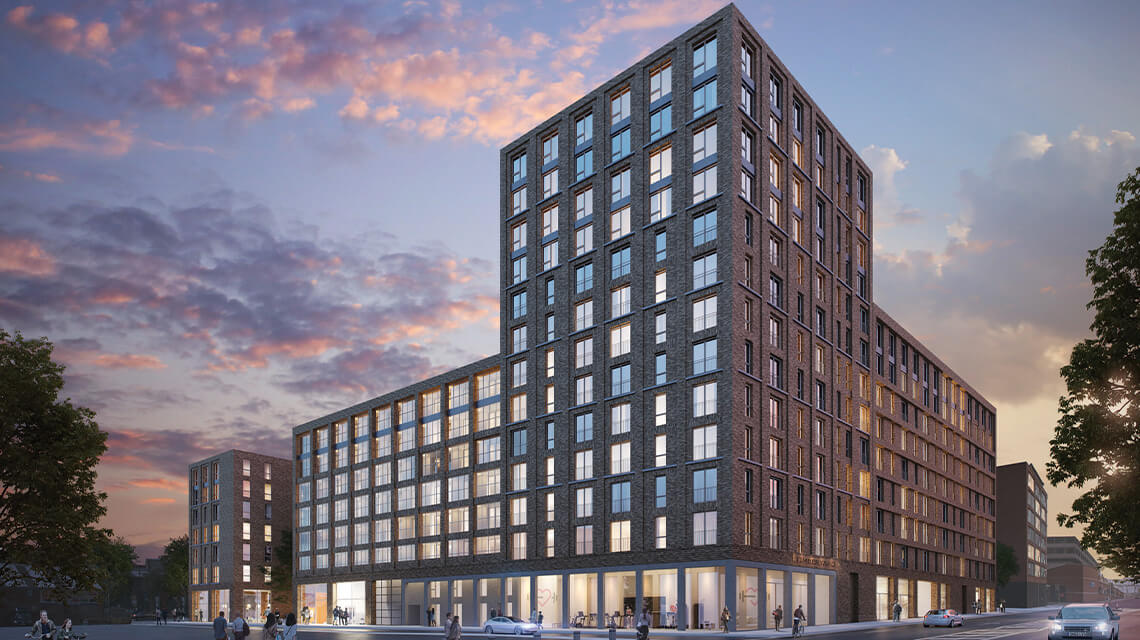 Birmingham is a city that ranks within the top performing regions in the country with regards to property value increase over the past 10 years. The city is highly appealing to the younger generation with 40% of the population being under 25. With an increasing number of blue-chip employers relocating to the city, interest is growing and demand for rental property is high.
Birmingham on the Up
With the city under redevelopment and many new buildings and projects underway, Birmingham is proving itself to be ready for the projected influx of individuals looking to call it home. Being so exceptionally located with links to the rest of the country via road, rail and air, it's no wonder why so many Buy-to-Let purchasers are racing to invest in Birmingham. Upcoming HS2 will decrease journey time between the capital and Birmingham to just 49 minutes, making a commute into London shorter than what some Londoners experience to get across their own city! A location that is as well-prepared and ready to face expansion as Birmingham is certainly an attractive trait to investors.
Official population projections suggest that by 2039, Birmingham's population will rise by around 18.5%, triggering a demand for available housing. The Galliard Apsley Partnership is working to help prevent the anticipated housing shortage with future projects in the pipeline such as St Paul's Quarter and Belgrave Village, as well as Timber Yard which is due for completion very soon. The creation of these communities will not only offer new homes for local residents to move into, but also retail space for businesses to flourish.
Birmingham will also play host to the 2022 Commonwealth Games, broadening the city's reach and increasing international reputation. The games are expected to attract over one million spectators from 72 nations, giving the UK's second largest city the platform it deserves to showcase to the world what it is all about.
Why Invest at Timber Yard?
Timber Yard is The Galliard Apsley Partnership's brand-new mixed-use scheme made up of 379 modern apartments in Birmingham's Southside district. The development showcases two blocks —East Block and the West Block — which are made up of a mixture of property types including studios, one, two and three bedroom apartments. Many benefit from private outdoor space in the form of a balcony, terrace or winter garden.
The development also considers residents' lifestyle and wellness needs firmly within the build. Facilities include a residents' gym equipped with the latest equipment, a private club lounge and screening room for residents to relax and socialise with neighbours as well as an attentive concierge service located within the opulent reception foyer. A fabulous landscaped courtyard garden will also be accessible to residents seeking a slice of leafy tranquillity in the midst of a busy city. These highly-appealing amenities are certainly enticing to renters who are willing to pay the premium for a premier living experience.
Learn more about life at Timber Yard.
Being a new-build development is also an appealing trait to investors and renters alike. Renters will enjoy moving into a brand-new, ready to go apartment where they don't need to worry about the condition of their new abode; for Buy-to-Let investors, it's comforting to know that expensive repairs and refurbishments are many years away, making it easier to sit back, relax and reap your return.
Here are 10 reasons why you should buy new with us.
With the rental yields in Birmingham at around 5%, the city is proving to be a reliable investment enjoying projected growth in the coming years. Following the relocation of many large corporates including HSBC, PwC, KPMG and Goldman Sachs, a large number of young professionals are now willing to pay higher rental rates to live close to the office. Located less than a 20 minute walk from many of these big name companies, Timber Yard is an ideal setting to reside in for an easy commute into the office.
But it's not just the business world drawing in an influx of renters. Birmingham is home to some of the best nightlife and social scenes in the country. Michelin star restaurants including Adam's Restaurant is just a 12 minute walk from Timber Yard whilst Purnell's fine dining restaurant is 17 minutes away on foot. Situated in the heart of Birmingham's Gay Village and a stones throw from the highly-celebrated Chinese Quarter, residents can enjoy a diverse selection of cafes, bars and eateries on their doorstep. Timber Yard also lies adjacent to Hurst Street which is the focal location of Birmingham's Gay Village and some of the city's biggest Birmingham Pride parties.
Timber Yard is now sold out. For more information, please visit the development page or use our property search tool to find other available properties. Alternatively, call us on 020 3409 2270 to speak with our team.
Edited: 31st October 2023