Romford and the 'Crossrail Effect'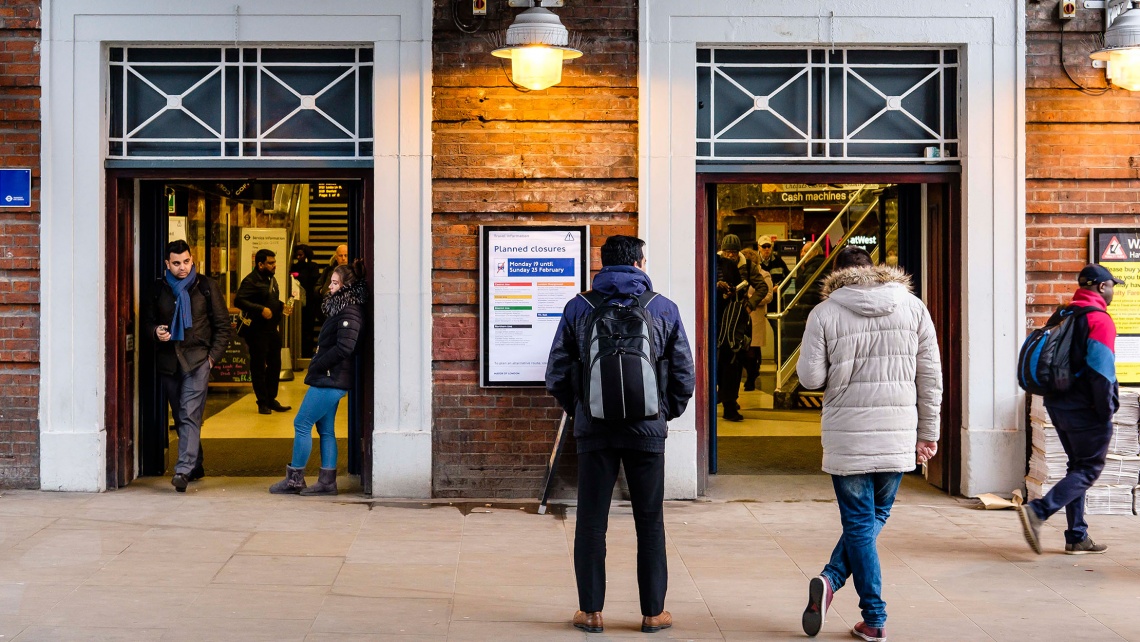 Romford is a large commuter town in the London Borough of Havering, which connects Essex's peaceful countryside with the UK's bustling capital city. For over a century, existing transport connections have made Romford an excellent location for those desiring to live in the London area, whilst simultaneously being able to reap the benefits of its surrounding rural expanse.
With Romford rail station undergoing improvements to accommodate the much-anticipated arrival of Crossrail's Elizabeth line in 2022, the area's transport links will become even stronger. As a result of this, Romford is expected to see a surge in property prices, and there will be an even higher demand for investment in the area than there currently is.
Crossrail
Crossrail is one of the UK's biggest transport projects and is currently the largest infrastructure project in Europe. It will introduce the Elizabeth line (a new high-speed railway service spanning 60 miles between Essex and Reading). The project is costing roughly £14.8bn and aims to dramatically cut journey times into and across the capital.
Around 35m passengers were reported to have used rail services in Havering during 2017, so it is not surprising that three of the Borough's stations are set to feature on the Elizabeth line route. These stations are: Romford, Gidea Park and Harold Wood.
Enhancing Romford's Commuting Experience
Romford station is located in the heart of the town centre, and provides the residents of Romford Town with a choice of TfL Rail, Overground and bus services. The station is within walking distance of Romford Market, Havering Museum, and the popular retail and leisure complex (which comprises two cinemas, three main shopping centres and an abundance of restaurants).
Tottenham Court Road is around 39 minutes by train and Tube from Romford station. However, with the Elizabeth line, commuters will be able to reach Tottenham Court Road within around 33 minutes, without having to change.
From Romford station, it would only take passengers on the Elizabeth line 64 minutes to reach Heathrow Central (Terminals 2 and 3) as opposed to the current approximate journey time of one hour and 20 minutes. The journey from Romford station to Paddington would only last 38 minutes, and commuters could expect to travel from Romford station to Canary Wharf in 28 minutes.
The 'Crossrail Effect': How will Crossrail impact Romford?
The demand for property in areas along the Crossrail route is higher than ever and the project is expected to bring over 57,000 new homes to London. Property prices across most areas where the Elizabeth line will operate are expected to rise, and Property Partner, a crowdfunding platform, found that all areas surrounding the 40 Crossrail stations have already seen an average growth of more than 41% over the past 10 years.
The property consultancy company CBRE Residential has predicted that the residential property sector in the areas surrounding Crossrail stations will experience an estimated increase of £35bn when the service is fully up-and-running.
Transport for London predicts that, by and large, Crossrail will bring around 1.5m more people to areas within 45 minutes of the capital.
Romford's Property Market
So how does this affect Romford's property market? As of April 2020, Research found that over the past five years, prices in Romford on average have risen by 27.93% as a result of Crossrail's imminent launch; seven years ago. The average price paid for a house in Romford in 2015 was £335,636 and the current average value now stands at £379,194.
Surrounding neighbourhoods have also seen an increase in price, indicating the popularity of this East London area in the build up to the launch of the Elizabeth line. For example, property prices in Harold Wood (four miles east of Romford) increased by 28.9% in 2016.
Crossrail: A Catalyst for Regeneration in Romford
As a result of Crossrail, the area around Romford station is getting a £1.4m makeover in anticipation of the launch. Seven sites near to the Crossrail station will also undergo redevelopment in a huge regeneration project called The Romford Town Centre Development Framework, which aims to create new job opportunities, improve the lives of existing inhabitants of Romford and draw more people to the area. According to the report, this regeneration project is expected to produce around 2,400-3,000 residential units, 17,400-24,200 commercial units and 3,600-4,100 square metres of open space.
Property in Romford
The encouraging growth in property prices stresses how important it is for investors to make the most of these amazing investment opportunities before the prices skyrocket even further after Crossrail's opening!
Romford is a brilliant area to make a Buy-to-Let investment as rental yields are some of the highest in the country, and young commuters are flocking to this part of London as a result of the straightforward Crossrail commute and attractive prices.
Papermill House
One of the latest additions to the Galliard Homes portfolio, Papermill House delivers contemporary living on the edge of the City. Comprising a collection of 115 modern apartments in the sought-after commuter hotspot of Romford, the development spans five floors, with six upper-level apartments also benefitting from their own balcony or terrace. All properties at Papermill House feature refreshing interiors, a designer kitchen and integrated appliances.
Papermill House is now sold out. Call us today on 020 3409 2270 to discuss alternative options.
St Edwards Court
St Edwards Court has transformed an office building into 105 individual modern apartments, boasting contemporary interiors and sleek kitchens. The site is situated on London Road and is within walking distance of Romford rail station, so commuting directly into Central London and across the South East with Crossrail and TfL Rail services will be exceptionally easy.
St Edward's Court is now sold out. Call us today on 020 3409 2270 to discuss alternative options.
Edited: 5th September 2023