Crossrail Comes to Soho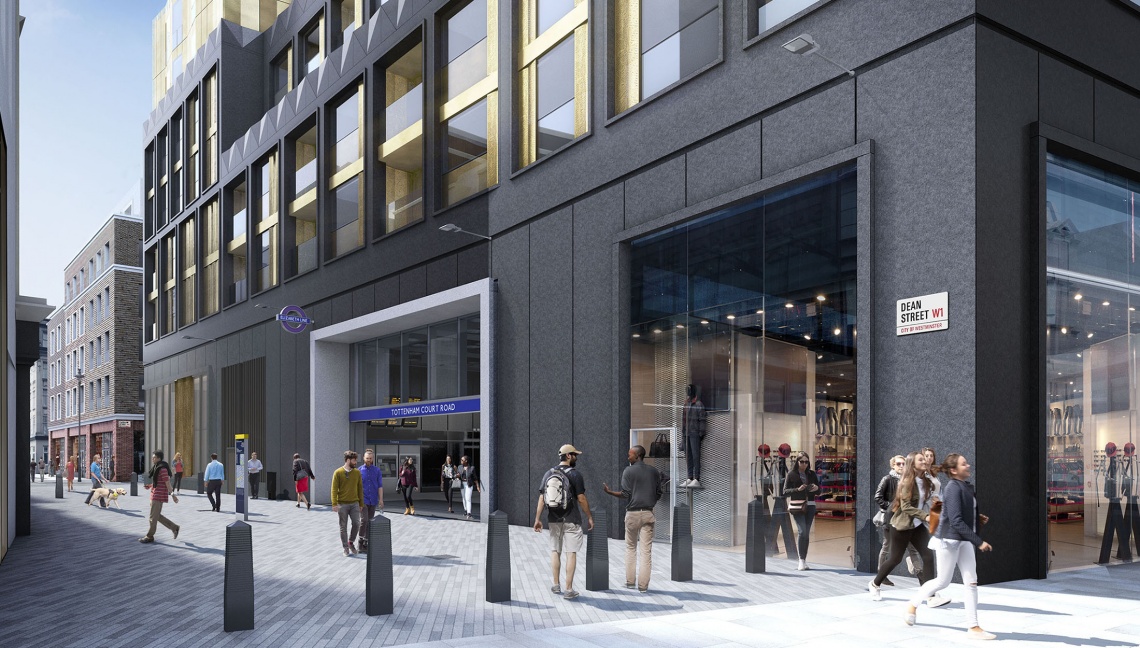 With an additional station at Dean Street and two new ticket offices, Tottenham Court Road has seen some of the biggest renovations for the much-anticipated arrival of Crossrail. From Heathrow to Shenfield and Reading to Abbey Wood, the Elizabeth line will run every 2.5 minutes, enhancing Soho's already excellent transport links.
Since January 2009, Tottenham Court Road station has been undergoing a major transformation to make way for the latest addition to the London underground: the Elizabeth line. Along with the existing entrance to the Central line and the Northern line, a brand new ticket office is being built at Dean Street which will act as a stand-alone entrance for the Elizabeth line. It will provide services connecting passengers to destinations towards the west of London (such as Paddington, Heathrow and Reading), and areas east of London (including Liverpool Street, Abbey Wood and Shenfield). A second ticket office will also be created at St Giles Circus on Oxford Street that will serve as an interchange between the Central line, the Northern line and the Elizabeth line; creating superb connections from the heart of London to the city's outskirts.
Situated on Dean Street at the edge of Soho, the western entrance to Tottenham Court Road station has been redesigned. Meanwhile, the new Crossrail entrance at St Giles Circus will be home to retail units, leisure facilities, commercial space and residential accommodation, as well as a hotel and an underground venue hosting live events and performances for up to 2000 people.
Property in Soho
TCRW SOHO
Galliard Homes is proud to introduce a magnificent new development sited on Dean Street. TCRW SOHO will present an exquisite selection of studio, one, two and three bedroom apartments, as well as a collection of one, two and three bedroom penthouses. The properties will showcase a striking and sleek design, boasting sumptuous interiors and state-of-the-art appliances. Exceptionally located above the new Crossrail entrance on Dean Street, residents can take advantage of great transport links together with the five-star amenities on site, including an outstanding concierge service.
Click here to browse available property in Soho or call us today on 020 3409 2270.
Edited: 5th September 2023