First-Time Buyer's Report 2018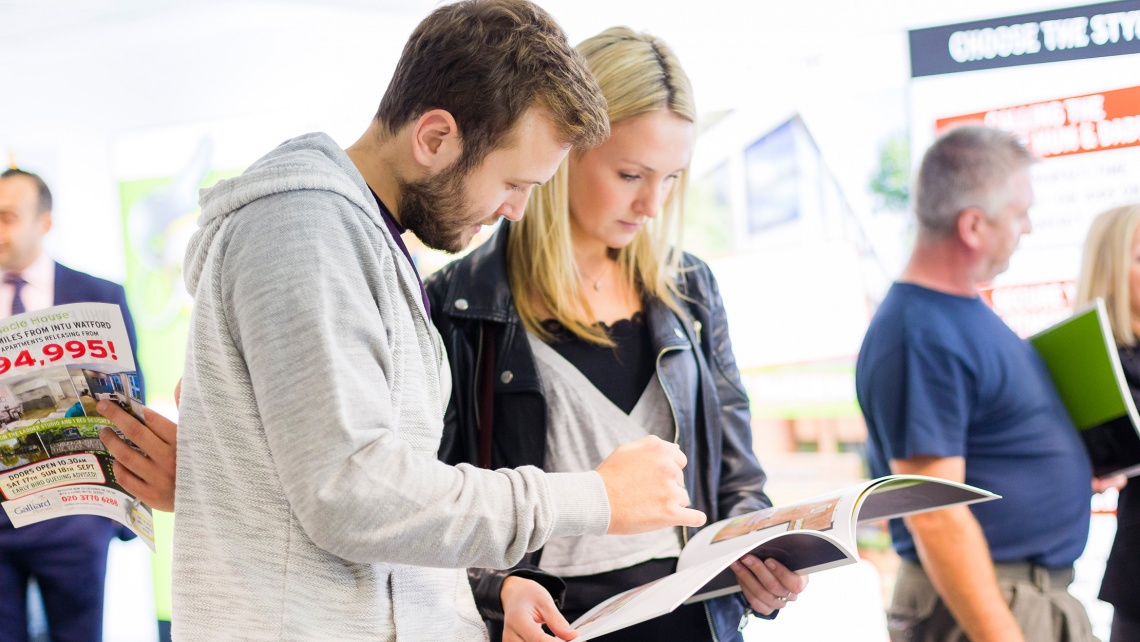 First-time buyers are set to become the dominating buyers of 2018, according to predictions put forward by property market analysts Hometrack.
Data concluded that first-time buyers accounted for 36% of all UK housing sales in 2016 compared to 26% in 2011; whilst many experts forecast 2018 could set a new record with the continuing success of Help to Buy - as well as many independent brokers now championing the 95% LTV mortgage - in addition to Stamp Duty reforms and a new universal emphasis on savings tactics.
First-Time Buyer 2018 Profile
According to the Department for Communities and Local Government, the average age of a first-time buyer is 32, with 75% found to be joint owners, whilst an average deposit sits at £21.3k; although there are vast differences between regions with the North's average deposit sitting at £17.2k, whilst in London it rests at approximately £32.1k. Of the deposits achieved, 82% are found to have saved it themselves with the remaining being aided by parents.
More than 90% of aspiring homeowners are aware of the schemes available to them, whilst a whopping 46% were found to be dependent on them in securing their first property - in particular the Help to Buy ISA, which enables savers to gain a tax-free boost of 25% from the Government towards the cost of a first home.
First-Time Buyer Motives
Data compiled by Zoopla found that the top three triggers to buying were:
1. "I wanted a place to make my own"
2. "I didn't want to spend money renting"
3. "I thought I was at the right age to buy my own place"
Surprisingly, the desire to move out of the parental home and achieving milestones such as getting married, having children or earning a promotion were towards the bottom of the list. This demonstrates a real change of the times; a decade ago, buying on impulse or as a reflex to a life event was more prevalent, however as property prices rise and therefore so do the required deposits, first-time buyers are becoming more conscientious with planning for the long-term, deciding years in advance in order to prepare themselves for the cost. This is also largely due to the economic crisis of 2008, which saw banks and mortgage brokers retreat from offering 95%+ mortgages; only now and in recent years are we seeing the comeback of a 5% deposit in a bid to help the growing first-time buyer population get on the ladder.
Dominating Criteria for Property Hunters
According to Hometrack, location is the dominating criterion when searching for a property, with many first-time buyers aiming to live within a 10 mile radius of family; this beat the minimum number of bedrooms required and the property type (apartment or house).
In terms of new-build versus existing properties, there was a clear preference for new-build homes in the 1,004 sample (475 of whom were purchasers and 529 of whom were intending to buy soon), with a 38% to 26% majority, and the remaining having no preference; 31% of these are said to go onto buy a new-build home whilst 61% are expected to buy a new-build the next time round.
Take a look at our guide to find out about the benefits of buying new-build.
How Rewarding are First-Time Buyer Schemes?
Lower interest rates and the gap between wages and property prices has, for many, delayed the process of getting onto the property ladder; however the growing number of first-time buyer schemes in recent years has made homeownership more achievable. Here's what's available:
Help to Buy
For more information on Help to Buy visit our dedicated page. Find your Help to Buy agent here or use our property search to find your Galliard Homes Help to Buy property in London.
Right to Buy
For those who rent their home from their local council or a housing association, they could be eligible to buy their home using Right to Buy at a discount of up to £104,900, or £78,600 if it is outside of London.
Shared Ownership
Shared Ownership is where you can buy a share of a property from the landlord, thereby owning a portion of it whilst paying reduced rent on the remaining that you do not own. You can then later on purchase a larger portion, up to 100% of its value.
Stamp Duty Cut Consensus - Hindrance or Help?
According to UK Finance, mortgage activity rose in 2017 due to increased first-time buyer activity with gross lending totalling £23.1b by October - 9% up from 2016's figures. This was even before the Autumn Budget where Chancellor Philip Hammond announced the abolishment of Stamp Duty fees for first-time buyers purchasing a property up to £300,000 - or on the first £300,000 on a property worth up to £500,000 - to incentivise aspiring homeowners and alleviate the costs of buying.
Research from Foresters Friendly Society shows that 58% of millennials currently saving for a deposit now feel more confident about the buying process since the Stamp Duty changes, whilst Prime Minister Theresa May voiced in the reform's first week that it had already made an immediate impact on thousands of first-time buyers. May predicts more than a million will benefit from the reform, with savings of up to £5,000 per property purchase, which could be put towards a deposit, solicitors' fees and furniture.
Combine this with the savings boost of Help to Buy, there's no doubt 2018 will be a promising year for first-time buyers.
Edited: 28th November 2022