Why Wandsworth is a Great Location for First-Time Buyers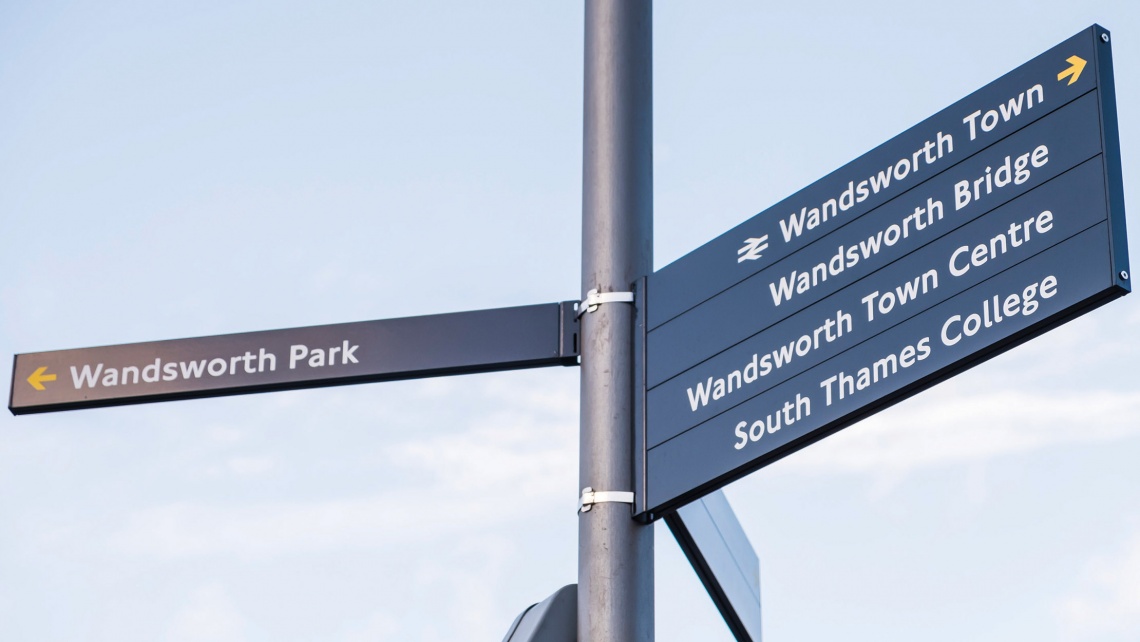 If you are a young first-time buyer eager to get your foot on the first rung of the property ladder, Wandsworth may provide the perfect place for you to commence your metaphorical climb.
Once an industrial suburb made up of factories, breweries and a highly polluted river, Wandsworth has transformed into a trendy, affluent space. It now presents itself as a verdant, leafy community that boasts a plethora of high-end boutiques, award-winning restaurants and attractive Ofsted-ranked schools. With 1,080 new homes built from 2014 to 2015, and 6,393 properties sold in 2015 - the highest of all the London boroughs - this up-and-coming area is fast becoming a popular destination for first-time buyers and young investment seekers.
With property prices in London soaring further and further out of reach for the younger generation, it is now increasingly difficult and less realistic to find a reasonably priced area in London to acquire a first property and enter the market. With popular schemes like Help to Buy, locations like Wandsworth have become an affordable, sought-after hotspot for prospective purchasers.
For more information on Help to Buy visit our dedicated page.
The London Borough of Wandsworth has a young, family-friendly image. Known as "Nappy Valley" due to its high rate of young families, the area is home to a relatively youthful population in comparison with the rest of the UK, recording an average age of 34.5 in the 2011 census. According to Wandsworth Council, residents are most likely to be well-educated, healthy, commuting professionals.
Housing in Wandsworth
Owing to the area's popularity in the 1800s and early 1900s, Wandsworth is renowned for its traditional Victorian and Edwardian style terraced housing. However, it is also seeing a huge rise in modern developments and new-builds. This architectural juxtaposition makes Wandsworth a charming location that offers a range of housing, appealing to a wide group of people.
An Ideal Investment Opportunity for First-Time Buyers
Homes and Property forecast that between 2017 and 2024, there will be more new homes constructed in the London Borough of Wandsworth than in any other London borough, with a large proportion of these new-builds being flats. This surge of new development, with an emphasis on flats and apartments, is transforming Wandsworth into an attractive destination for young professionals and first-time buyers, as well as for couples and families looking to relocate from across the river.
According to Rightmove, the average price of housing in the Borough is currently £786,571 and there has been a 16% increase in price since 2015, when the average price for a house stood at £680,107. Overall, the price of housing in Wandsworth is forecast to increase by 31.1% by 2020, rendering it one of the fastest growing locations in London in terms of price.
Luxury Living without the Central London Price Tag
The rise in property prices demonstrates the promising value the area holds for investment. Better yet, Wandsworth is a significantly more affordable alternative to purchasing property in other London locations, such as Hammersmith and Fulham, where the average house price is £984,662, and Kensington and Chelsea where it is £2,002,860. In addition to this, council tax in Wandsworth was found to be the second lowest in London.
Location and Community
It must be noted that the rising desire to purchase property in Wandsworth does not just depend on attractive property prices. There is a real sense of community in Wandsworth and the quality of facilities on offer to locals draws many first-time buyers to the area. Wandsworth Town, despite being part of a London borough and being just a short distance from Central London, is known for its village-like atmosphere. As a close-knit neighbourhood with plenty of green space, it does not come as a surprise that, in 2016, Wandsworth ranked fifth out of the 32 boroughs as being the happiest place to live.
Regeneration and Employment
As a first-time buyer, it is important to identify whether an area has sufficient job opportunities.
The employment rate in Wandsworth was 78.7% in 2015 - the third highest in London. On average, inhabitants of Wandsworth are reported to earn higher than people living in London and the rest of Great Britain.
Contributing to Wandsworth's appeal is a regeneration project in Wandsworth Town, which is set to yield around 850 new jobs and bring new business opportunities to the area. This regeneration will also see 661 new homes built and 9,500 square metres of space for new shops and eateries.
Transport Links
According to Homes and Property, first-time buyers tend to be drawn to areas that have good public transport links and green space; in Wandsworth, the latter is supplied in abundance and the former is a key feature of the area (with Wandsworth High Street being only a 36 minute train ride from Charing Cross station, where Trafalgar Square is situated). This makes it an ideal location for those who work in Central London and desire to live in a peaceful, green environment with an easy commute.
With 33% of trips in Wandsworth being made in cars, driving is one of the most popular ways to travel. In April 2018, residents will expect to see Wandsworth's road network undergo improvements. Resurfaced roads and pothole repairs will be part of the £5m neighbourhood investment programme.
Public transport is a hugely popular way of getting from A to B in Wandsworth, thanks to the excellent, easy-to-use services on offer; Underground and Overground, Bus, River and Santander Cycle services are provided and 31% of trips in Wandsworth are made using these modes of public transport.
Underground Stations
East Putney and Southfields are on the District line, linking Wandsworth to stations such as Victoria, Westminster, Tower Hill and High Street Kensington.
The journey from East Putney to Victoria is only 22 minutes.
Northern line stations in Wandsworth are: Clapham South, Balham, Tooting Bec and Tooting Broadway. This provides an easy commute to stations such as Waterloo, Euston, Tottenham Court Road, Camden Town, London Bridge and Bank.
It only takes 19 minutes to get from Clapham South to London Waterloo.
Overground Stations
Wandsworth Town, Clapham Junction, Putney, Earlsfield and Queenstown Road link Wandsworth to the South-West of England.
Clapham Junction is a 25 minute journey from London Gatwick Airport.
Wandsworth Common and Battersea Park are part of the Southern Railway network.
It is a 12 minute journey from Wandsworth Common to London Victoria. Battersea Park is 45 minutes from London Liverpool Street.
Property
Jessica House
Galliard Homes is proud to present Jessica House, a new development in the heart of Wandsworth offering a selection of 61 deluxe apartments for sale in Wandsworth. The site has been transformed from an office building into modern living spaces and offers Help to Buy, making it easier for young couples looking to make the leap from renting to owning. It is the perfect choice for those hoping to purchase property in a London postcode and invest in the growing London property market.
Find your Help to Buy agent here or use our property search to find your Galliard Homes Help to Buy property in London.
Situated on Wandsworth High Street, Jessica House is a 12 minute walk from Wandsworth Town Station, a 13 minute walk from East Putney Station and a 28 minute drive from the M4 (which connects directly to the London Orbital Motorway).
Edited: 20th March 2023