Flats Outperform Houses in Property Price Growth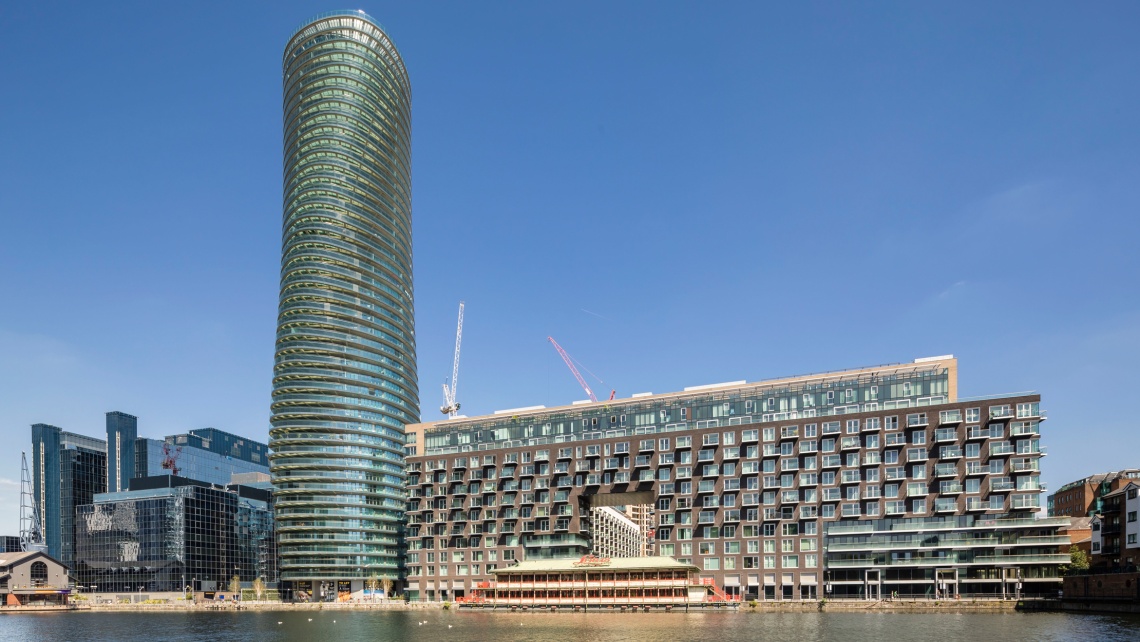 Traditionally, houses have been the preferred property type, providing more space and flexibility for growing families, whilst promising capital growth in the long-term. However, in recent years, with the emergence of 'generation rent' and the rising popularity of apartments - especially in London - houses are now appearing lower down on the property wish list for both homeowners and investors.
Catering to an Age of Millennials
We're now living in an age of millennials, where escalating property prices and a changing lifestyle means that people are buying later and are scaling down from houses to flats when they do eventually buy. According to a study by the Resolution Foundation, barely half of UK families now own their own home, following a steady decline in the last 15 years and a sharp incline in renting.
If we focus on cities as opposed to the suburbs, the preference towards renting rather than buying, and living in apartments instead of houses, is becoming increasingly prevalent.
In a survey by Amicus Property Finance, when asked what their 'ideal home' would be, 34% of London millennials said they would prefer to get onto the property ladder by buying a flat instead of a house. We can put this down to a lot of things. For instance, young professionals these days are more mobile and less focused on settling down in one particular area, which buying a house often signifies; and the millennial lifestyle is a lot more sociable, with much less time spent at home.

Also, if we turn our attention to the construction of cities nowadays, it's all about building upwards - partly because of the popularity of high-rise apartments and partly because there just simply isn't the room to build larger homes in these densely populated areas.
Flats Supersede Houses in Property Price Growth
According to research by Halifax, the average price of UK flats has risen by a whopping 53% in just seven years, from £159,292 to £243,936, with terraced homes following at 43% and detached homes seeing the smallest price rise at 19%. This is thought to be the result of a rippling effect coming from the centre of rapid price growth, London - which has seen an increase in flat prices of 65%. In the capital, nearly 50% of all sales are flats, whilst regionally flats have been found to be the 'best performing property type since 2009' in five of 11 national regions. This could mean that homebuyers would now have to part with an extra £20,000 more for flats, which is obviously great news for sellers, whilst buyers can have the reassurance of knowing they are sure to see some impressive capital gains when the time comes to sell.
One Beds v Two Beds: Which is Best for Investment?
The survey by Amicus Property Finance found that landlords believed the most lucrative capital returns rested with the investment of one bedroom flats, whilst two bedroom flats were said to offer the best rental yields. Of course, depending on the nature of a property portfolio and the investment strategy - i.e. if the aim is to buy and then sell fairly quickly or to keep as a long-term Buy-to-Let property - the popularity of one bedroom apartments as opposed to two bedroom apartments will vary. For those who want the best of both worlds, investing in a one bedroom apartment with a study can often provide a solution for those who can't decide what to opt for; giving them the additional space for a spare bedroom, which, again will pay off when it comes to both rental yields and capital growth.
Check out Galliard's flats for sale in London, or browse our current developments across the capital and the Home Counties. Many are now available with a Help to Buy: Equity Loan, so first-time buyers will only need to part with a 5% deposit, subject to eligibility, terms and conditions apply; whilst a range of incentive offers including paid Stamp Duty and free furniture will also be available to newbie homeowners, downsizers, investors and landlords.
Find out more information on Help to Buy and find your Help to Buy agent here.
Edited: 15th November 2022