The Night Tube Extended to London Overground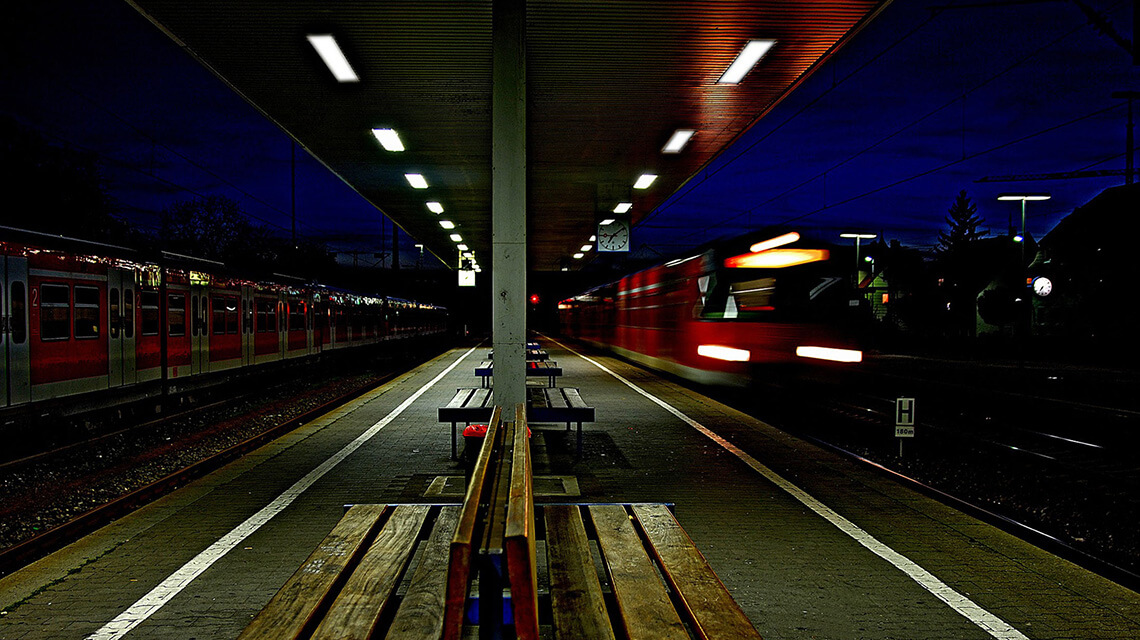 The Night Tube has made over eight million journeys since it began last year providing transport for those out into the early hours of the morning whether it be partying or working. It has now been extended to part of the London Overground service as of 15th December 2017. The Overground night service will serve the East London line on Fridays and Saturdays from New Cross Gate to Dalston Junction.
The Expansion of The Night Service
Having celebrated 10 years of service last year, the London Overground is the UK's third-largest rail operator. The success of the Overground night service is estimated in correlation with the popularity of the Night Tube and the benefits it has created so far. The success of the Night Tube has helped reduce the length of night journeys by cutting an average of 20 minutes off of each journey. It has also helped to support more than 3,600 jobs as well as contributing £170 million to London's economy in its first year.
With so much success surrounding the Night Tube it was inevitable it would eventually branch out to include the Overground service. The Overground night service connects to the Night Tube at Canada Water for the Jubilee line. All stops on the Overground night service except Shadwell and Wapping have connecting night buses for further late night connections around the capital.
This new addition to the night service will create many jobs as well as helping improve the economy, benefiting Londoners and those visiting, showing as Mayor Sadiq Khan noted, that London is open all times of the day. It is likely to attract more people to experience all the city has to offer as it will be free from restrictions, allowing people to get around more freely.
Who Will Benefit?
The night service will benefit London's night-time economy, having a positive impact on businesses in the surrounding areas. With getting home no longer being an issue, more people are likely to spend more time out - making the most of East London's buzzing nightlife. It could increase interest in late events from all-night art festivals to concerts, allowing people to relax and enjoy the event as opposed to rushing to make their last train.
Having access to the train and Tube all hours on the weekend will also make it easier for those working as getting home will be less hassle. There will be an increased feeling of safety for Londoners knowing that they have a reliable way to get home. Tourists will benefit too - finding it easier to commute to/from the airport and being able to explore London at all times.
What's Next?
Extensions will be made to the north of the Overground line in spring 2018 stopping at Highbury and Islington which will provide connections to the Victoria line night service. The Overground night service will not be stopping at Whitechapel until Crossrail works are complete.
Plans are in place to expand the Night Tube further to include 24-hour services on parts of the following lines: Circle, District, Hammersmith & City and Metropolitan.
Nearby Developments
Galliard Homes' London developments are strategically located for excellent travel connections, the extension of the Overground night service benefits some of Galliard's latest developments.
The Stage
This development will be situated only a three minute walk from Shoreditch High Street station (Zone 1) and is set to include a remarkable residential tower which will span 37 storeys and comprise 412 apartments. From trendy studios to luxurious one, two and three bedroom apartments and four bedroom penthouses, The Stage will depict luxury living at its finest. More than just a residential tower - it will include state-of-the-art facilities as well as encircling a public piazza which will house an all-new heritage centre featuring the remains of Shakespeare's Curtain Theatre.
For more information on available property at The Stage please view our development page.
Wapping Riverside
Located just a one minute walk from Wapping Overground station (Zone 2) is this Grade II listed building, well situated for breath-taking views overlooking the River Thames. Part of Galliard's 'Platinum Collection' ensures this development is nothing short of luxury, comprised of 37 plush one, two and three bedroom apartments and penthouses all including either a private balcony or terrace. This development boasts contemporary designs including hi-tech facilities and designer appliances.
Wapping Riverside has now successfully sold out however, for more information on available properties nearby please take a look at our London developments.
Edited: 21st November 2022