Canning Town: East London's Ideal Commuter Hotspot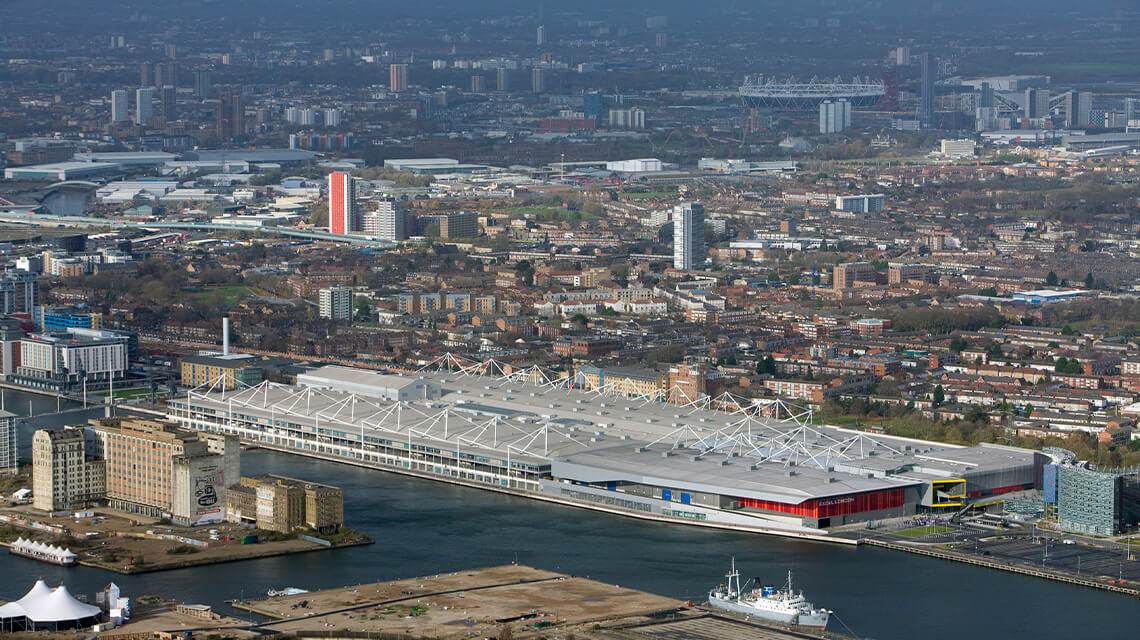 Less than two miles from Canary Wharf, Canning Town is fast-becoming the destination of choice for city professionals, with plans for regeneration and the introduction of Crossrail at Custom House set to reinforce its reputation as one of East London's most prized commuter hotspots.
Canning Town was first recognised on the London property map back in 2000 with the opening of the ExCel exhibition centre, and then again during Stratford's hosting of the London 2012 Olympics. Since then, the area has gone from being the neglected neighbour of Canary Wharf to the rising residential district and regeneration zone of the east, catching the eye of both investors and homeowners looking for their next London property purchase.
In March 2015, the London Borough of Newham topped the list as the fastest growing area in the country, with a property price surge of 19.8%, but despite this the average cost of a home in the area now sits at £345,767 compared to £547,075 in Tower Hamlets; meaning that now is the time to invest before the market conforms after regeneration has taken place.
Who's Moving to Canning Town?
Recent research shows that East London is dominated by areas where under-35s outnumber the over-50s, and Canning Town is certainly seeing an influx of these young professionals, as well as growing families, who are looking to make their first steps on the property ladder in a promising area with fantastic amenities and transport connections.
Less than a decade ago, places including Stratford, Whitechapel and Canning Town would have been overlooked and disregarded as a long-term residential prospect, but today come out on top as East London's most desirable districts.
Reports from Johns & Co show that a lot of interest is now coming from 'corporate tenants aged between 25 and 35 working in the City or Canary Wharf', and increasingly Buy-to-Let investors, with accessibility being a prime contributor.
Accessibility
Canning Town station is served by the Jubilee and DLR - Transport for London's youngest train lines - and is just a six minute journey from Canary Wharf or 15 minutes from Bank in the City.
Canning Town is also perfectly placed for travel connections across the UK and beyond; for instance, Stratford International station, which offers Eurostar services, is just over 10 minutes away and for destinations further afield, London City Airport is less than 10 minutes away via the DLR.
Crossrail at Custom House
The introduction of Crossrail at Custom House will only strengthen the area's reputation and appeal as a commuter hotspot, being just two stops away from Canning Town on the DLR.
The network will promise direct links with Heathrow Airport in just 45 minutes, compared to its current journey time which can take up to an hour and 30 minutes. Those journeying to Liverpool Street will also see their journey time massively decrease from approximately 25 minutes to a speedy 10 minutes.
Already properties along the Crossrail route have seen steep rises in their market value; for instance, location intelligence consultancy Groundsure revealed that house prices rose by up to 73% between 2013 and 2015, with Custom House being recognised as one of the top five areas for growth at 46%.
Canning Town Rezoned
Transport for London (TfL) has recently rezoned eight stations in East London from Zone 3 to Zone 2/3 in response to London's 'shifting economic map' as the capital's centre starts to shift eastwards.
Canning Town, along with Stratford and some of the surrounding stations, has undergone the zone change, which was found to make journeys across London cheaper, as well as contributing to the area's infrastructural and reputational evolution.
Travel Cost Benefit
Those travelling from the rezoned stations would save approximately £20 per month whilst annual pass holders would see savings of up to £224, benefitting up to 100,000 people a week, according to Mayor Boris Johnson.
Why Canning Town?
Canning Town has come a long way in the past decade alone, and with its regenerative plans already underway, the next decade will undeniably see further economic growth and residential appeal as East London's ideal commuter hotspot.
Property in Canning Town
St Luke's Square
Galliard's previously sold-out development, St Luke's Square, was back with its third phase, offering a fantastic selection of one, two and three bedroom apartments on the ground floor - with many boasting extensive outdoor space in the form of a private internal patio or courtyard garden. Now successfully sold out for the second time, residents benefit from a 24-hour concierge and video entryphone security for utmost exclusivity, plus Canning Town station and bus terminus will be a mere five minute walk away for effortless convenience.
St Luke's Square is now sold out, please click here to view our nearby developments in the Docklands.
Edited: 18th November 2022