Chelmsford: The City Outside of London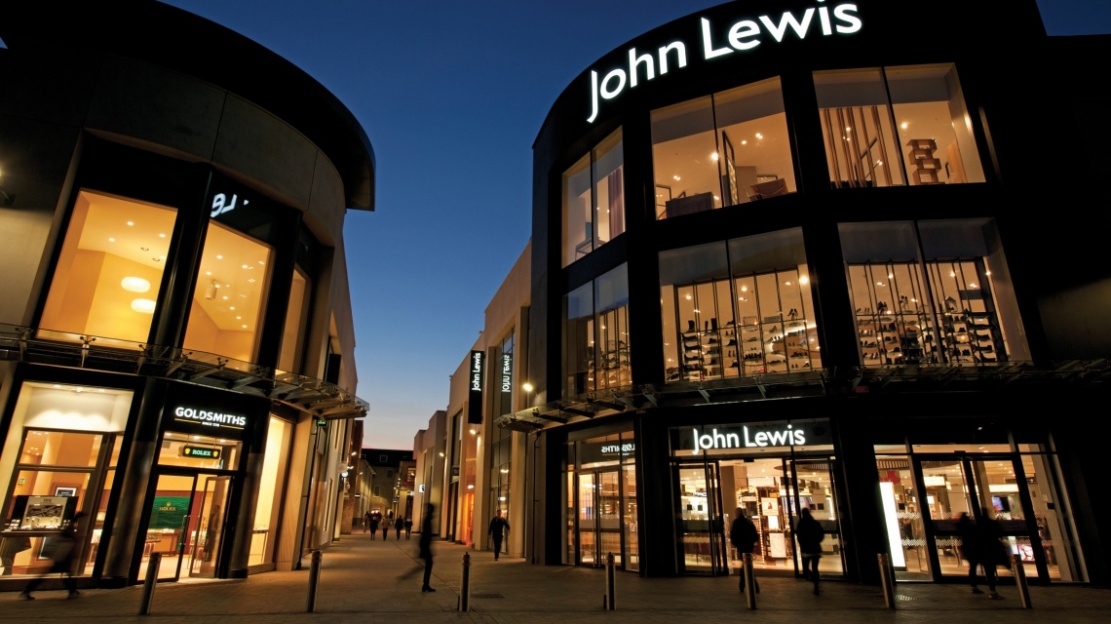 Granted city status in 2012 for its economic success and crowned one of Britain's best places to live for quality of life, Chelmsford has certainly earned its status as the city outside of London.
A South-Eastern Super Suburb
Back in 2007, the popular Channel 4 television programme 'Location, Location, Location' voted Chelmsford as the UK's 8th best place to live, and 10 years on, the city is still impressing property experts, having claimed various other accolades including one of The Sunday Times' best places in Britain (2014). Also, according to Halifax's annual quality of life index (2015), more than half of the UK's top 50 places to live are in the South East, which comes as no surprise as destinations across the Home Counties are steadily filling with aspiring homeowners who previously had their hearts set on the capital.
Essex's First City
Known as the birthplace of radio, Chelmsford has long had an established reputation as an entertainment hotspot; however, following its progression from a revered town to one of the South East's most prominent cities, Chelmsford is impressing on all levels, from business and education to regeneration and commutability.
Once a thriving market town, Chelmsford has now blossomed into, what many consider, the capital of Essex, making it the city of choice for Londoners looking to move out of the Big Smoke in search of a more affordable option, without sacrificing the lifestyle.
City Perks without the Price Tag
With a population of around 160,000 and forecasts suggesting that this will rise to 192,000 by 2022, there's clearly something in the water that's making Chelmsford attract so many new residents.
Chelmsford has all the amenities expected of a buzzing metropolis, including a large-scale retail and leisure development as part of its very own Bond Street, a thriving night-time economy, a commercial base in the form of multiple business parks, and excellent transport links. Couple this with Essex's beautiful green pastures skirting the area's periphery, and it's clear to see why this city is so attractive with such staying power.
Flagship Store Secures a Successful Future
Further adding to the area's appeal, the opening of the brand new flagship John Lewis store in September 2016 saw Chelmsford enter a new era as a retail powerhouse, levelling the playing field with the likes of Lakeside in Thurrock and Bluewater in Dartford. In the words of Chelmsford City Council's Inward Investment, Economy and Growth Manager, Stuart Graham: "[John Lewis] will be a major jewel in the Chelmsford retail crown, as shoppers flock from far and wide, and it will have wider benefits for adjoining retailers…giving confidence that Chelmsford is a good place to open a business."
Home to the East's Second Busiest Station
One of the bedrocks of a highly-functioning city is its accessibility, and this is yet another category in which Chelmsford excels. The city is home to the East of England's second busiest railway station according to the Office of Rail Regulation, seeing more than eight million passengers pass through its doors in 2014.
Building on this success, a £3.2m station upgrade has been underway since 2013 to revamp the ticket office and station front, and create a larger staircase to the London-bound platform to cater to Chelmsford's growing number of commuters.
As well as this, the introduction of forthcoming Crossrail services at Shenfield is sure to add to Chelmsford's charm. Only a 12 minute train ride away, commuters will be able to reach the eastern terminus of the Elizabeth line for a direct route into the West End..
Introducing a New Generation of Buyers
Whilst many continue to strive for that London postcode, others are noticing the sizeable discounts available in the Home Counties, and despite Chelmsford sitting centre-stage on the South East's map of desirable locations, the city still maintains a far less encroaching average property price compared to the dizzying costs of Greater London. According to statistics highlighted by The Telegraph, living an hour outside of the capital can save commuters up to £300,000, even when you factor in the cost of travel. Those living in the Home Counties were also found to have more spare cash than those living in the capital; largely due to the higher wages associated with London, and the lower rents and mortgage repayments required in a cheaper location.
Chelmsford's current average property price sits at £374,437 (Zoopla Zed-Index), however when you consider you can bag a generously-sized two bedroom apartment for under £200,000 here, the distinction between the Home Counties and London becomes all too clear.
Property
Rosebery House
Situated in the heart of Chelmsford's city centre, just a 10 minute walk away from the train station, Rosebery House is an exemplary offering of contemporary one and two bedroom apartments - ideal for the first-time buyer or Buy-to-Let investor.
Rosebery House is now sold out, please click here to view our other developments on the Galliard Homes website.
Edited: 17th March 2023