Living in the City, London EC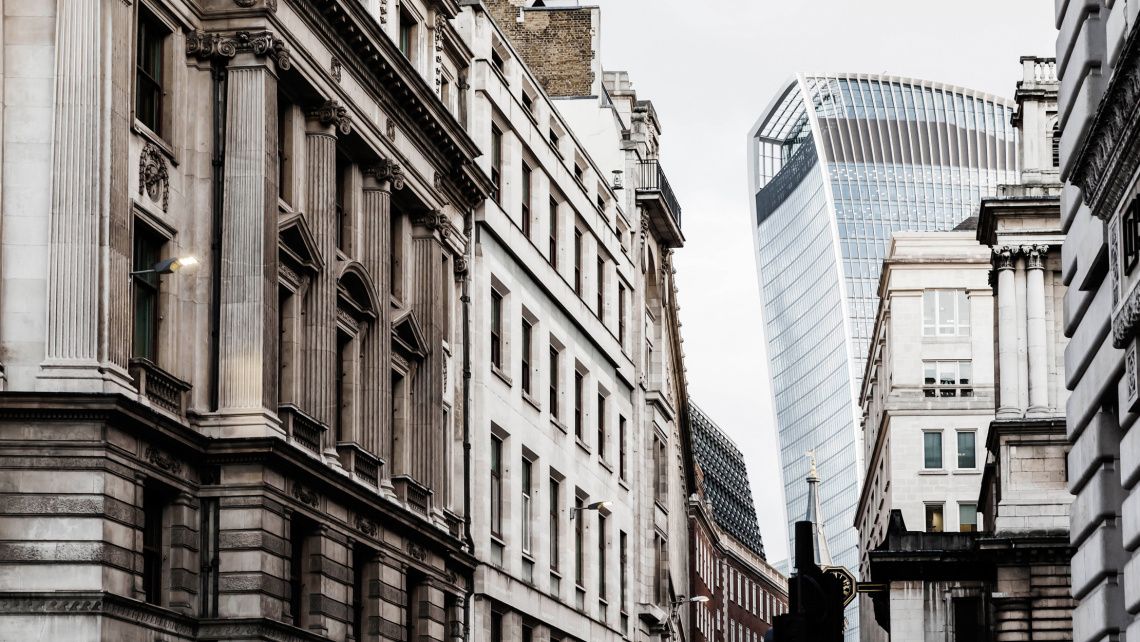 The City of London, frequently referred to as 'The Square Mile', is absolutely jam-packed with history and has always been a hub for trading and businesses.
The City of London accounts for around 2.4% of UK GDP, embraces London's international commerce, finance, law and insurance businesses and it is an acknowledged leader in trading Eurobonds, energy futures and global insurance. In fact, an impressive 500 banks have offices in the city and around 300,000 people commute here for work every day. To say that this area never rests is an understatement; the abundance of culture, history, entertainment and diversity account for a vivacious lifestyle that is full of colour and spirit.
Property in The City
St Mary at Hill
Successfully sold out, a prestigious array of apartments to say the least, St Mary at Hill exudes class and luxury. The development includes one or two bed exclusive apartments, all designed to a more than high quality standard with a mix of classical and contemporary splendour. Surrounded by some of the most distinguished landmarks in London, this development will make every resident feel special.
History of The City
The City's rich history can be seen through its marvellous landmarks and charismatic ambience. During Roman times it was the trading port for merchants and there are in fact various sites and artefacts that are still standing to this day; the amphitheatre that lies beneath the Guildhall is an example of this. Today, the City is one of the world's dominant business centres and is a central meeting point for businesses worldwide.
Places of Interest
Food and Drink
When wining and dining in the City, one can expect the best because there is an incredible array of bars and restaurants to choose from. Duck and Waffle in the Heron Tower in Bishopsgate is a favourite amongst both locals and visitors. Sitting on the 40th floor, one can expect breathtaking views and with 24/7 service, you can enjoy the delicious menu whenever you want. How about an early breakfast here while you watch the sunrise over London? Yes please. If a juicy steak is what you are after, Goodman has to be one of the best and is located conveniently near Bank Underground station. Michelin star restaurants are never far away when you are in the City of London and HKK is a Chinese restaurant that is a treat indeed. Awarded a Michelin star on 26th September 2013, this restaurant guarantees an unforgettable dining experience with the exquisite tasting menu the impeccable presentation of each dish.
Liveliness is available by the bucket-full when in the city and Steam and Rye is a particularly memorable place to go and is definitely worth a visit. The American inspired menu is absolutely finger-licking good and the innovative cocktails and live performances add to the experience even more. Enjoying some elegant cocktails in a penthouse spot on top of the One New Exchange, looking over on the gorgeous views of St Pauls sounds too good to be true but Madison is exactly that; a slice of sophistication on a roof terrace which also offers Modern European cuisine and live DJs too.
Nightlife
A night out in the City of London is as vibrant and enjoyable as you could imagine, the selection of clubs tick all of the boxes. Neo Barbican is the perfect location to host parties and birthdays, the stylish interiors and cocktails will be sure to impress all of your friends. There is also a choice of more affordable places to go out, Core is a perfect example of this; in the heart of the city lies this lively and energetic night club where you will not be able to resist tapping those toes on the dance floor. A place to go to experience some Tiki flair while still amongst the hustle and bustle of the city is Kanaloa. This nightclub has everything, style, character and tropical cocktails that are worthy of being sipped on an exotic beach.
Culture and Tourist Attractions
Tower Bridge
The number of places that there are to visit in London really is quite impressive. Tower Bridge is always a favourite for tourists with an astounding 40,000 people crossing it everyday. This famous landmark was built around 120 years ago and allows visitors to enjoy sweeping views of London. Not far from here is the Tower of London, a landmark that is full of history. Why not take a trip here and listen to the gory tales that the Beefeaters have to share and of course marvel at the majestic crown jewels.
Museum of London
A place that everyone must visit at least once is the Museum of London. The contents of this museum are remarkable, which is not a surprise considering that this is an award-winning collection and Europe's largest archaeological archive; there are approximately 500,000 historic documents and a jaw dropping 150,000 photos, paintings and prints of London. There are a number of exhibitions that will be sure to encourage your thirst for knowledge as you learn about the city in the Roman times, Medieval times, during the plague, and so much more. Discover things that you never knew about London and fall in love with the city all over again.
St Paul's Cathedral
One of the most recognisable landmarks in London has to be St Pauls Cathedral because it truly represents the strength and vitality of the city, having survived the Blitz in World War Two. This Anglican Church is a spectacular monument that sincerely lives up to its reputation. Another beautiful attraction in the city is the Parish of Great St Bartholomew, one of London's oldest standing churches, culture at its best.
The Barbican Centre
Music and entertainment is an area that London always delivers fantastically. The Barbican Centre is Europe's biggest multi-arts and conference venue; it offers dance, theatre, music, film and even more, entertainment cannot get much better. Productions such as Hamlet and To Kill a Mockingbird have featured in this centre so it is not hard to believe why the Barbican Centre is a favourite of both the locals and tourists.
The Guildhall
When in the presence of The Guildhall, you are in the presence of London's elite as this is the place that hosts royal banquets and occasions and displays a sense of great importance and exclusivity.
Green Space
Picturesque parks may not be the first thing that comes to mind when thinking about the City of London, but in fact Postman's Park is one of the largest parks in the City of London and being only a short distance from St Pauls Cathedral, it is the perfect place to go and relax after a long day of sightseeing. Lots of history lies within this park too because in the 1900 it became a memorial for people who lost their life while saving another. This park is good place to go to reflect and remember those heroic people that the park is dedicated to.
Shopping
Leadenhall Market offers diversity and excitement all in one place; a large number of stalls that offer flowers, meat, cheese and more with a charming selection of shops, pubs and restaurants as well. If the sound of that does not sway you, then the fact that this setting was used for the famous Diagon Alley in the Harry Potter films should certainly lure you in. Smithfield Market is another bustling setting that guarantees the freshest meat of whatever cut your heart desires with the outstanding selection of meat and livestock available.
In addition to the markets, the One New Exchange offers a fine shopping experience and it happens to be the only large shopping centre in the City of London. This is not just any ordinary shopping centre though as it has a roof terrace on top that is the home of Madison bar and restaurant that overlooks the beauty of St Pauls Cathedral.
Local Council
Getting There
Underground
Aldgate - Metropolitan Line
Bank - Metropolitan, Circle and Hammersmith and City Lines
Blackfriars - District and Circle Lines
Cannon Street - Circle and District Lines
Chancery Lane- Central Line
Liverpool Street - Central, Circle, Hammersmith and City and Metropolitan Lines
Mansion House - District and Circle Lines
Monument - District and Circle Lines
Moorgate - Metropolitan, Northern, Circle and Hammersmith and City Lines.
St Pauls - Central Line
Rail
Blackfriars - Includes services towards Brighton and St Albans
Cannon Street - Includes services towards Kent and East Sussex
City Thames Link - Includes services towards Brighton, Bedford, Sutton and St Albans
Fenchurch Street - Includes Services towards East London and South Essex
Liverpool Street - Includes services towards Essex, Hertfordshire and Norwich
Looking for an apartment in the City of London? For further information about developments by Galliard Homes, view the property availability on our website.
Edited: 15th November 2022