Clapham Through the Years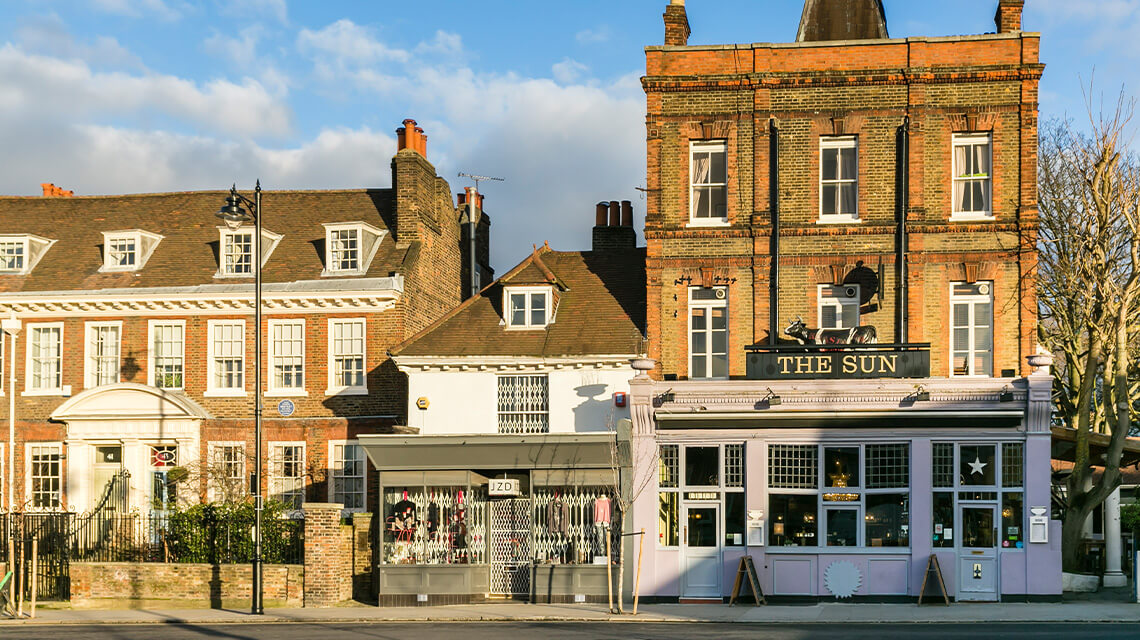 Clapham boasts a fascinating history and has come a long way since its Saxon days.
Today, Clapham is a popular South London commuter suburb with convenient access to the City of London, the West End, an eclectic nightlife and the vast and enchanting Common.
History
Early Clapham
Clapham began as a Saxon village which was originally known as 'clopp ham,' meaning the village (ham) by the short hill (clopp). Clapham started to grow from a small village in the 16th century as it was a safe haven for refugees from London during the Black Plague and the Great Fire.
Clapham Saints
The wealthy merchant classes of the City of London were attracted to the charm of Clapham in the 18th and 19th century, developing grand country houses around Clapham Common and in the Old Town. It was during this time that the birth of a very important group of upper class social reformers, the Clapham Sect, occurred. These 'Clapham Saints' were very prominent in campaigning for the abolition of slavery, child labour and for prison reform. After decades of campaigns and hard work in British society and Parliament, the company succeeded in their efforts with the final passage of the Slave Trade Act in 1807 which saw the banning of the trade throughout the British Empire, followed with the passing of the Slavery Abolition Act in 1833.
Suburbanisation
After the laying of the railways, Clapham grew and developed as a suburb for commuters into the City of London. During the Second World War Clapham was heavily bombed; there are still entrances to deep level air raid shelters, a lasting reminder of the Second World War's impact on Clapham and London.
In the 1980s Clapham was transformed in a regeneration programme to become gentrified once more. Due to its location across the river from Knightsbridge and Chelsea, the middle classes began to migrate south, and now Clapham is becoming a more affluence and prestigious area of London.
The Demographic in Clapham
Clapham today is very appealing to all different types of people, from young families looking to the future with its choice of schools and fun of the community atmosphere, to young professionals looking for a quick and easy commute into the city whilst being able to unwind in one of the many bars and restaurants. Investors are also enticed by Clapham as it has shown that prices here have increased greater than many other areas of London. Douglas and Gordon have stated that property prices have risen by 3.45% in Clapham in 2015, a figure which is anticipated to increase within the next year.
Clapham for Young Families
Clapham is a great location for young families as it has an inviting community feel, with a selection of quaint cafes and independent boutiques as well as a wide range of education options; Clapham Manor Primary School and St Mary's RC Primary School in addition to the Lambeth Academy for secondary school students are assets to the area. Clapham Common is a major allure to the area and comprises 220 acres of luscious greenery which has play areas for children, ponds and a charming collection of surrounding cafes. The Common has been an area of leisure for hundreds of years and continues to be, with an endless list of activities on offer from dog-walking, cycling and wildlife watching to music events and a range of sporting activities. Additionally, many annual events have taken place at the Common such as Calling Festival, Sub Audio music festival as well as the Foodies Festival, which was held here for its third consecutive year.
If exercising outdoors is not your cup of tea, then there is also the old Clapham swimming pool which has recently been redeveloped and now includes a new pool, fitness suite and a large sports hall. To add further appeal, this redevelopment also includes a state-of-the-art library and a new family health centre.
Young Professionals in Clapham
Clapham is also increasingly popular with young professionals as it is ideally located for an easy commute to the City of London. It is also packed with an abundance of trendy bars, clubs and restaurants which allow residents of the area to unwind with friends after a long day in the office. Unique bars including Weine & Charcuterie give Clapham its urban charm and character while destinations such as Infernos and Adventure Bar provide the area with a sense of exuberance and entertainment.
Clapham has excellent connectivity to the rest of London offering a quick commute for City workers; the three major stations, Clapham North, Clapham Common and Clapham South serve the Northern Line which allows passengers to arrive at Bank or London Bridge in 20 minutes or less. The Overground Line operated from Clapham Common station will conveniently get you to Shoreditch High Street in an exceptional 35 minutes.
Investing in Clapham
Clapham is a hotspot for investors as it has been said that the overall sold prices in Clapham had risen by 8.2% in 2014, meaning that the average home in Clapham has risen in value by £54,330 since January 2013. Douglas and Gordon have also stated that property prices have risen by a further 3.45% in Clapham in 2015, a figure which is anticipated to increase within the next year. Properties in Clapham can offer parent investors a good return on investment along with capital appreciation, especially if they continue to let the house after their children move out.
More information can be found in this detailed area guide about Clapham.
Current Clapham Developments
If you're looking for a flat for sale in Clapham, Crescent House by Galliard Homes is just a short walk from Clapham Common Underground station and the tranquillity of Clapham Common. This opulent new development is located in Clapham's highly-renowned conservation area and will host an array of modern interiors that will offer a sense of both luxury and class, while the gated features will provide a feeling of security for residents.
Now sold-out, the hugely successful development The Printworks is just minutes from Clapham and will comprise apartments within an imposing, restored façade. Designed for exclusive artisan warehouse living, The Printworks will sit within a unique conservation area surrounded by magnificent tree-lined Georgian terraces and Regency villas as well as beautiful landscaped gardens.
Check out further information about available property in Clapham.
Edited: 22nd March 2023