Why London's Docklands is an Area of Opportunity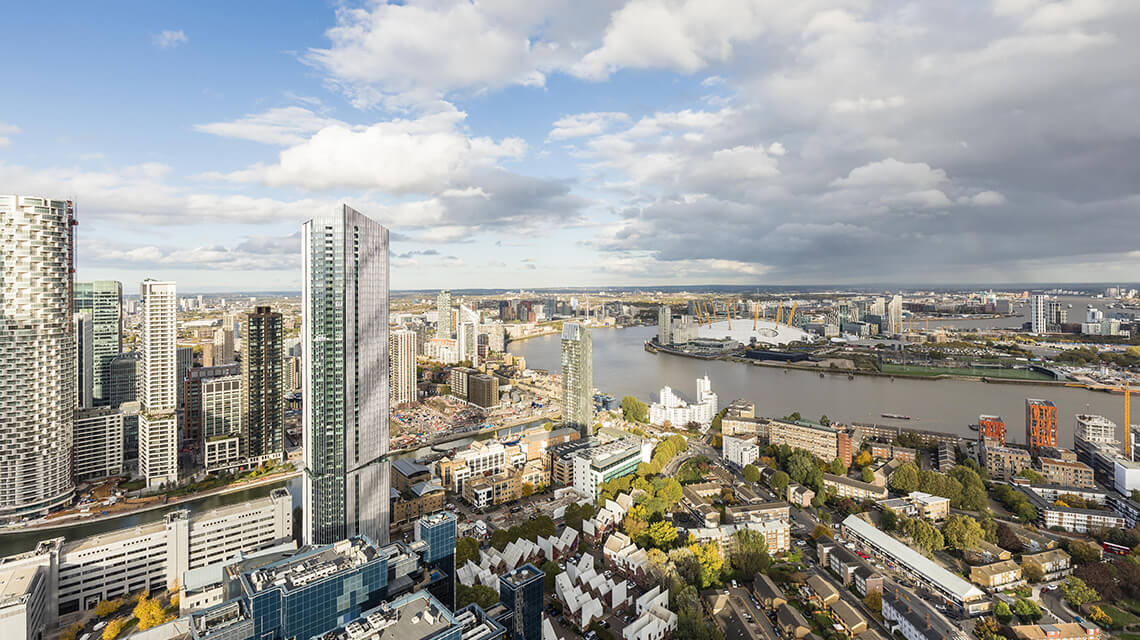 London's Docklands has had a turbulent history. From once being the world's busiest port in the 19th century to then falling into disrepair in the mid-late 20th century before bouncing back, the area has seen fluctuations in employment rates and housing quality. Having earned its reputation as a favourable location for property investment over the past 20 years, the influx of property development in the area has seen this once dilapidated location become a prime postcode for investment.
Docklands through the years
Dating back to 1802, London's Docklands was home to one of the world's busiest shipping channels: West India Docks. The port was responsible for importing and exporting various goods until its closure in 1980 when the site was converted into shops, restaurants and what we know today as Canary Wharf. The closure was largely due to the introduction of larger ships which the docks were unable to cope with because of their narrow and shallow makeup. This sparked a difficult period for the area causing high unemployment rates. At the time, housing was poor, transportation became increasingly challenging as the roads became more and more congested, and the general decline in quality of life led to the area falling into disrepair.
Its regeneration in the late 20th century was a catalyst for property development where apartments and high-rise buildings began cropping up all over the area. This once depressed and overly polluted setting evolved into a highly desirable and sought-after location. The area now enjoys high employment rates, ever-improving transport connections and a wealth of choice when it comes to luxury residences.
Why is London's Docklands so popular?
The E14 postcode is undisputedly a desirable one. Its riverside setting, ample shops and restaurants, and prosperous employment opportunities have attracted vast numbers of affluent property investors to the area in recent years. Not only have Buy-to-Let purchases gone through the roof since the 2000s, but wealthy businesspeople purchasing a pied-a-terre to use throughout the working week have driven prices in the area up to an eye-wateringly high level. But E14 is still proving to be affordable for many. Despite the number of residential developments being constructed so far this century, construction in the area is showing no signs of slowing down and many first-time buyers are now able to get onto the property ladder at a relatively affordable price.
Has the pandemic affected property in Docklands?
The pandemic undoubtedly threw the area's property market a curveball, however the London Borough of Tower Hamlets did in fact record the second-largest number of property transactions across the capital during the pandemic. There were 759 transactions during this period, proving that purchasers still have huge confidence in the E14 postcode. Whilst there have been changes to the way that we work and live as a result of the pandemic, London remains a reliable city when it comes to bouncing back and it has been suggested that the recovery from Covid-19 will be no different. The Stamp Duty Holiday which was introduced by the Government in 2020 certainly threw a lifeline to the property market during the uncertainty and assisted in keeping sales purchases going throughout the economic turbulence.
Why should I invest in Docklands?
London's Docklands has been a highly desirable location for property investment for a number of years. Wealthy city professionals seeking a weekday home and overseas investors looking for a good return on investment have flocked to the Docklands market, driving prices up and resulting in a building boom for the district.
At Galliard Homes, we have a long history of regeneration in this area. London's Docklands has been a key destination since the 1990s for us and we have contributed to the rebirth of this now prestigious postcode. Our first Docklands development in 1993 was Papermill Wharf, a sell-out success where purchasers have seen their £50,000 investment now worth over £500,000. Fast forward 20 years and the construction of luxury developments such as Baltimore Tower and Harbour Central have also proved to be hugely successful.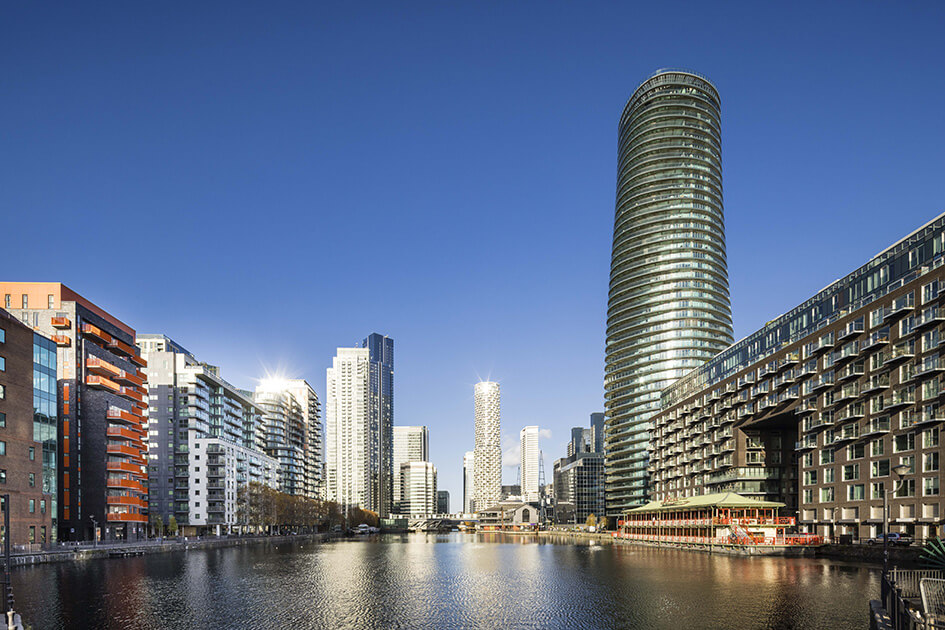 The riverside setting of our latest Docklands development, Orchard Wharf, is the ideal location for first-time buyers seeking a home in the E14 postcode, but without the high prices it usually permits. Located on the banks of the River Lea and just a five minute walk from East India DLR station, the development is contributing to the regeneration of E14's outskirts.
With Help to Buy available on a number of units, first-time buyers can get onto the London property ladder with just a 5% deposit with a Help to Buy: Equity Loan, subject to eligibility, terms and conditions. Find your Help to Buy agent here or use our property search to find your Galliard Homes Help to Buy property in London.
For Buy-to-Let investors, the scheme is set to offer a lucrative investment, with rental demand at an all-time high as the supply of available rental stock falls.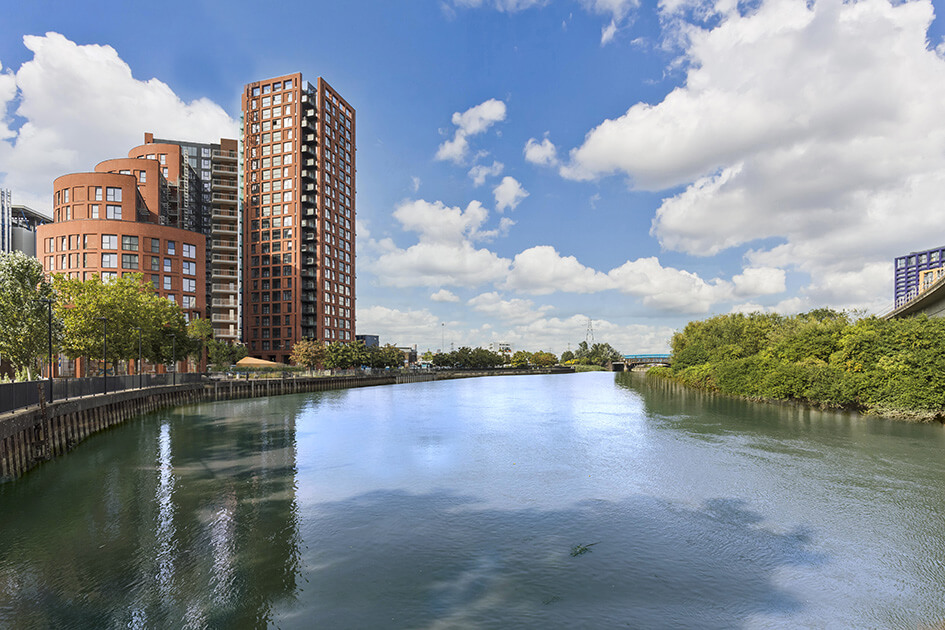 You can find out more about Orchard Wharf by getting in touch with our expert team on 020 7620 1500.
Edited: 16th September 2022