London Docklands and the Property Market Boom
11th January 2016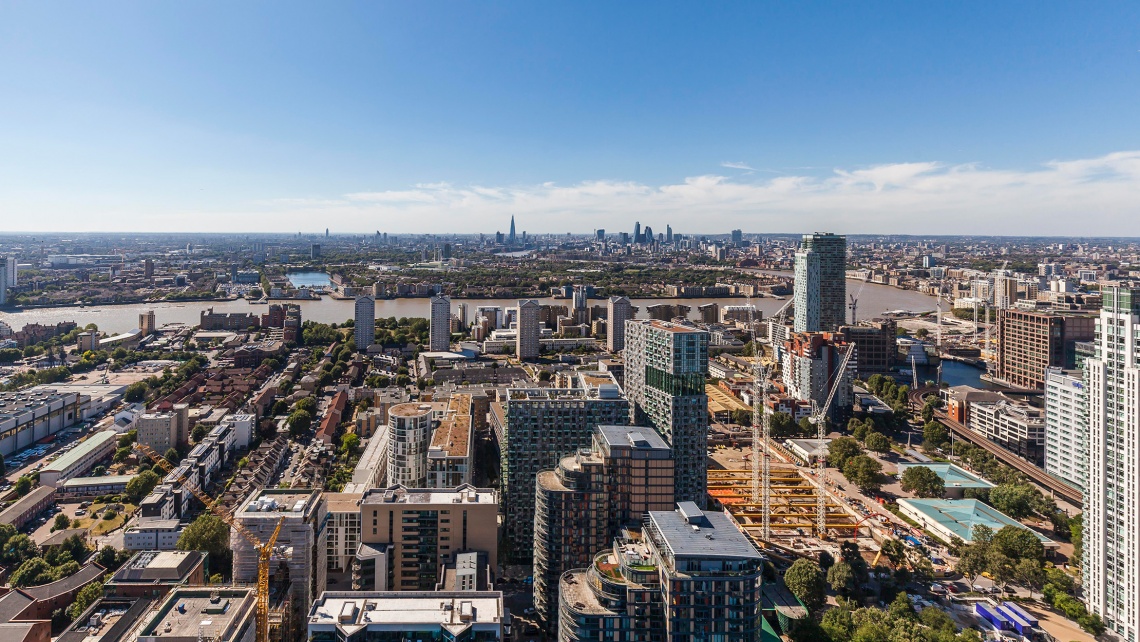 The Docklands is earning a new reputation amongst Londoners as the ultimate place for property investment in the city; the Docklands and surrounding areas saw a growth in the property market by approximately 15% in the first half of 2015, which estate agents are labelling as a mini 'property boom' within the area.
The influx of construction in the area is reeling in quite a crowd, from investors to first-time buyers, who are looking to reap the benefits from the mixture of new and exciting investment opportunities.
Docklands Property Boom in Figures
Property prices in the Docklands have seen a significant increase over the last six years. The Telegraph reported that this area of London has seen an impressive 17% rise in the property market thanks to wealthy and well-educated professionals investing in the area due to the number of global businesses that are based there, such as Barclays and HSBC.
Knight Frank's index has declared that since 2013, the price of property in Canary Wharf has risen by approximately 27%; impressively, this figure outstrips the 10% increase that occurred in Prime Central London over the same period of time. In addition, the first half of 2015 was a significantly successful period for the area, as Canary Wharf and the rest of the Docklands saw a growth in property prices by a further 3.4%. Surrounding areas such as Blackheath also experienced an exceedingly successful growth in the property market during the beginning of 2015 with prices rocketing by 14.4%.
What Are The Factors Contributing Towards This Property Boom?
Businesses in various industries, including the financial, creative and technology sectors have fuelled this growth in the Docklands and its surrounding areas including Blackheath and Greenwich. The invigorated financial sector in Canary Wharf, in particular, is causing the residential market to flourish and is making the area a hotspot for young professionals. The Director for Chestertons Estate Agents in North and East London, Corey Askew, stated: 'Sustained price growth makes the Docklands and slightly adjacent areas such as Greenwich and Blackheath an ideal investment. London has now overtaken New York as the world's undisputed financial capital, fuelling a jobs boom and a vigorous corporate rental market.'
Another thriving asset that the Docklands has to offer is the incomparable transport links that continue to make the area an appealing place for professionals looking for a quick and comfortable commute into work. The introduction of Crossrail at stations including Canary Wharf and Custom House will improve the Docklands' reputation even more as an employment hub and property prices will potentially grow as a result.
Property in The Docklands
Baltimore Tower
Residing in the heart of the Docklands, this award-winning development provides an impressive assortment of apartments and penthouses. All of the apartments at Baltimore Tower have the luxury addition of private balconies or terraces where residents can indulge in spectacular views of London's iconic skyline.
Crossharbour DLR station are just a short 2 minute walk away and London Bridge only 6 minutes' away from Canary Wharf station making this development ideal for any professional looking to be close to the City.
Harbour Central
This remarkable collection of apartments in Canary Wharf is a new luxury landmark comprising five residential towers and an impressive leisure complex in London's Docklands. The focal point of the development is Maine Tower, which features 297 outstanding apartments, ranging from exclusive studios to luxury three bedroom apartments. Occupants of Harbour Central also enjoy access to the exclusive 'Resident's Club' which is set to include a library, cinema, spa and more.
In addition, this development is impressively close to both South Quay DLR station and Canary Wharf Underground station, meaning that the rest of London is on residents' doorstep with Bond Street only 22 minutes away from Canary Wharf Tube station.
Orchard Wharf
Situated next to the River Lea on the outskirts of Canary Wharf, Orchard Wharf is Galliard's latest mixed-use development, set to comprise of one, two and three bedroom apartments, duplexes and penthouses. Each property will enjoy access to a private balcony, terrace or ground level garden, whilst a furniture package will also come included upon completion. Residents will appreciate the exclusivity of a daytime concierge, whilst access to landscaped gardens, rooftop terraces and recreational areas will provide the perfect on-site retreat.
Edited: 21st September 2022