Ever Appealing Ealing by David Spittles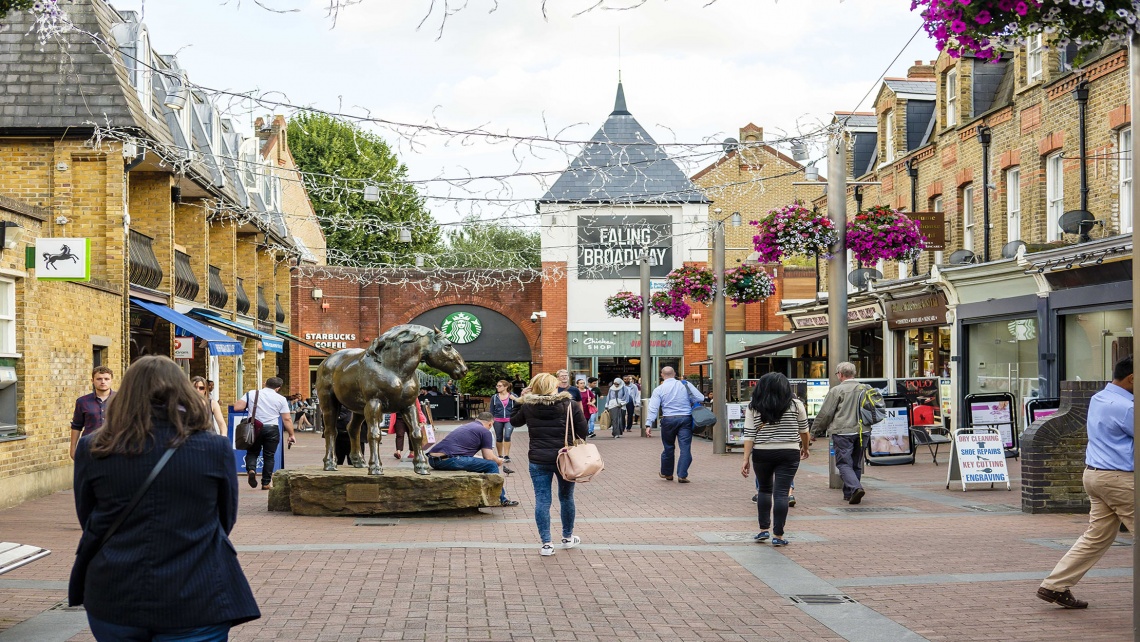 This article was written by David Spittles who has been a property reporter for London Evening Standard for 34 years.
Ealing was proclaimed "Queen of London suburbs" in 1902, celebrating its transition from sleepy parish to municipal borough. Leafy and well-connected between city centre and country, the area has been basking in this status ever since. Now Ealing finds itself even more in demand due to shifting property priorities and lifestyle choices brought on by Covid. It is also set for a massive Crossrail boost that will slash journey times to central London and beyond.
As suburbs go, this west London location has it all. While other districts have seen swings in fashion and respectability, Ealing has remained stubbornly Ealing.
At its heart is a lively shopping hub along the bustling Broadway, recently upgraded around the gothic-style town hall. Ealing also has a backbone of charming villagey pockets and conservation areas where a loyal old guard and their heirs have lived in wide, tree-lined streets for generations.
Local families care about schools, join residents' associations and hold summer fairs in parks and on the enviable Common.
Neighbourly Pitshanger Lane, praised by Mary Portas and voted best high street in London, has the air of a small traditional market town, with genteel independent shops and cafes and everything locals need: doctor, dentist, optician, library, deli, butcher and baker, fishmonger and florist, a real ale pub, a park, parish church, primary school and even allotments for residents.
Alongside the handsome heritage houses are coveted new apartments serving a fresh wave of buyers and investors.
And if the area's pull isn't enticement enough, Galliard is offering an unmatched array of incentives at Westgate House, moments from Hangar Lane underground station.
Fittingly, this bespoke makeover of clothing retailer River Island's headquarters into 352 homes is a fashion trailblazer, with hotel-type amenities ripe for the Covid era. You can take advantage of the government's low deposit Help-to-Buy scheme together with a stamp duty holiday until 2022, service charges paid for the first year and even furniture packs.*
A Highlife Collection of apartments and penthouses with warehouse-style interiors has been unveiled.
To make life easier for residents, there is a 24-hour concierge, a five-star gym, sauna and steam room plus cinema room for sport and movie screenings. Home-workers can hot-desk in an open-plan workspace or chill out in the sky lounge. Prices from £275,000.
Ealing stands out as good value compared with more expensive west and south-west London areas such as Kensington, Notting Hill, Richmond and Chiswick. The prospect of super-fast transport links to London's main business and shopping districts augurs well for buyers putting down roots now.
Ealing borough is getting not one but five new Crossrail stations putting Bond Street within 13 minutes and Heathrow within 11 minutes. The launch of Westgate House comes at a time when west London is regaining its traditional ascendancy as the capital's economic powerhouse after two decades of intense regeneration in east London.
Suburbs in general are set for a post-pandemic boost. With a shift to Zoom meetings and remote working, living within close proximity of the office is less of a priority.
Suburbia is the obvious choice as it offers both town and country as well as quick commutes to central London when necessary, for work or pleasure.
Anticipating a drift from city centres, the government has set up a cross-party Suburban Taskforce to address decades of decline. The Taskforce's first focus is on the London commuter belt.
The aim is to revitalise suburbs with new transport and business initiatives plus imaginative zero-carbon housing projects that cater for the mix of people living there. Already flourishing, Ealing will benefit further from the extra investment and also provide a role model.
After all, Ealing borough boasts the world's first "garden suburb" - Bedford Park, built in Queen Anne style during the late 19th century.
Edited: 14th November 2022