Do's and Don'ts of Decorating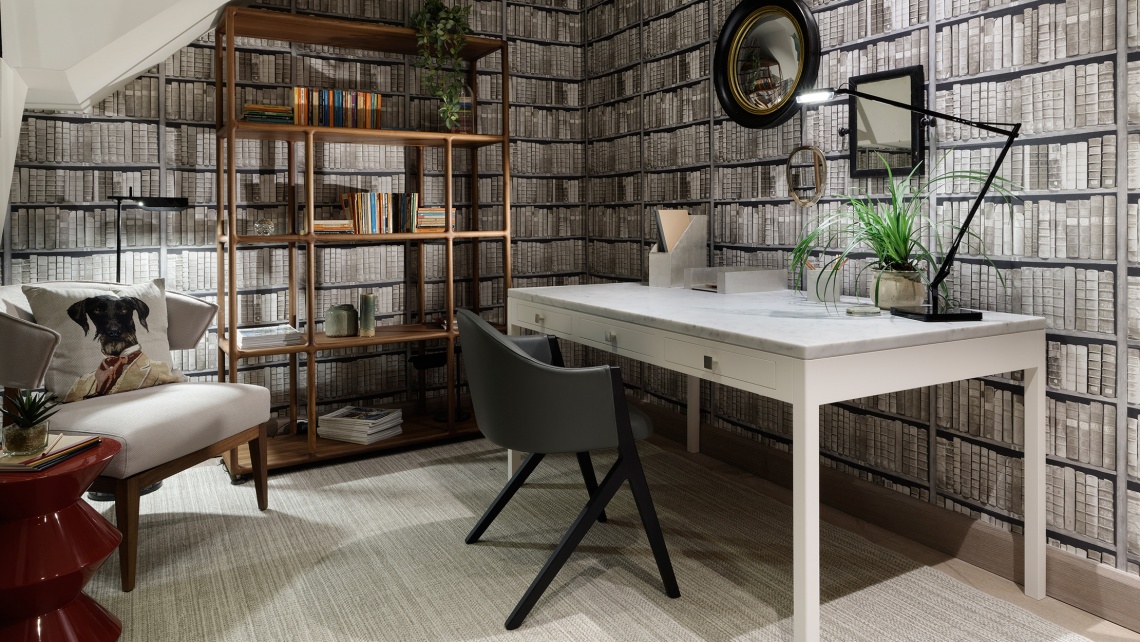 Decorating is no doubt one of the most exciting aspects of moving into a new home. Whether you're an amateur, a fashion addict looking for a new project or a Feng Shui expert, here are some top tips from industry pioneers to transform your home into an interior design masterpiece.
From choosing colour schemes to statement artwork and furniture, there is so much that goes into making a room feel welcoming, unique and visually stimulating. Designers utilise umpteen tricks of the trade to enhance light and space, whilst giving a room its own distinct personality. There are no specific right or wrong answers; it often depends on personal taste, current trends, trial and error and, of course, the canvas you have to work with. For instance, a 19th century townhouse will need a certain sensitivity and approach applied compared to a new-build city apartment.
Before you start, make sure you analyse the space you have to work with, create objectives for what you would like to achieve and set a budget. If you're completely revamping a room then costs can add up, so it's important to have a clear goal in mind. You may find that creating a mood board will help to draw out inspiration and filter achievable concepts, rather than going in with a rainbow of ideas and finding that they do not work as well as anticipated.
Do's
1. Do dare to be bold and let your personality shine through.
Designing a room is about making a space comfortable, easy to utilise and reflective of the owner's personal style. It is also about creating a balance between boldness and subtlety, and knowing when a room is too overcrowded or vacant. Above all, a room speaks volumes about its inhabitor, so have fun creating a space filled with all of your favourite things. What doesn't work can always be re-jigged or have a new lick of paint applied, and it can often take a few attempts before you're completely happy with it.
2. Do create a visually striking centrepiece.
Interior designers predominantly favour creating a centrepiece to anchor each room and draw the eye. This could be a fireplace, feature wall, artwork or a statement piece of furniture such as a chandelier or dining table. Avoid having too many centrepieces in one room as this will produce visual noise with each feature fighting for attention.
3. Do hang artwork at eye level.
The right level to hang picture frames and artwork is often misconstrued, with many opting to put it half-way up a wall; however if the ceilings are particularly high or low then it will not sit at eye level. Experts say that the midline of a piece should be 57 inches from the floor to be at the ideal height.
4. Do occasionally combine two different styles and briefs.
According to Nicola Fontanella - the A-list interior designer commissioned by Galliard Homes to put her impressive stamp on the communal areas of luxury developments such as The Stage in Shoreditch and Harbour Central in the Docklands - it is acceptable and, depending on the flexibility of the space and the character of its setting, encouraged to combine two different styles. Fontanella, for instance, frequently combines old school glamour with a twist of rock 'n' roll, giving a classic and illustrious space an edge with oxymoronic statement pieces and splashes of colour.
5. Do opt for an open-plan living area.
Open-plan living spaces, comprising the kitchen and dining area, and sometimes also the living area, are more frequently favoured for their sweeping feel and the cohesiveness of being able to have everyone within one room whilst cooking, entertaining and relaxing. It also solves the problem for those who feel their kitchen, dining or living room is particularly small by simply knocking down a wall and creating one larger living space.
Don'ts
1. Don't pick the paint colour first.
Contrary to the popular belief that the colour palette should be decided on first, experts point out that this can be very restrictive as the occupier will then only choose furniture and upholstery to suit that specific colour scheme. The room should always be moulded by the householder and not the other way around.
2. Don't assign only one colour to a room.
Assigning only one colour to a room can stagnate its potential and make it appear too 'stuffy'; you don't necessarily need to have an altogether different colour but perhaps the same colour in a different shade to complement the dominating theme. A common recommendation is to assign 60% of a room to one colour, 30% to a secondary colour and 10% as an off-setting accent; distributed between the paint, upholstery and furniture. Be aware that sometimes it is the finer details that stand out the most, so be careful not to overwhelm a room with just one concept or colour.
3. Don't use darker colours in small rooms.
If you have a second bedroom or study that is particularly small or lacking in light, use lighter colours instead to create an illusion of space and brightness, which will instantly uplift the room.
4. Don't force perfection.
Award-winning interior designer Rabih Hage says "beauty is subjective" and that "perfection doesn't mean beauty". The mind behind the "Rough Luxe" concept, demonstrated in his design of the communal areas and show apartment at Carlow House in Camden, believes that sometimes stripping a home back rather than covering it up is the way forward. This 'shabby chic', 'faded grandeur' approach is particularly popular with loft-style and period homes, but can easily be adopted in conventionally-styled, modern properties.
5. Don't forget to add a little life with plants.
Frequently an afterthought, plants are an excellent way to fill vacant floors or walls, whilst also having the biological advantage of creating a more breathable space. It is a much better option than investing in a piece of artwork or furniture for the sake of it when a simple bit of greenery can add the colour and interest a room is asking for.
Take a look at the interior design approach at our leading London developments.
Edited: 17th November 2022