The History of Romford Market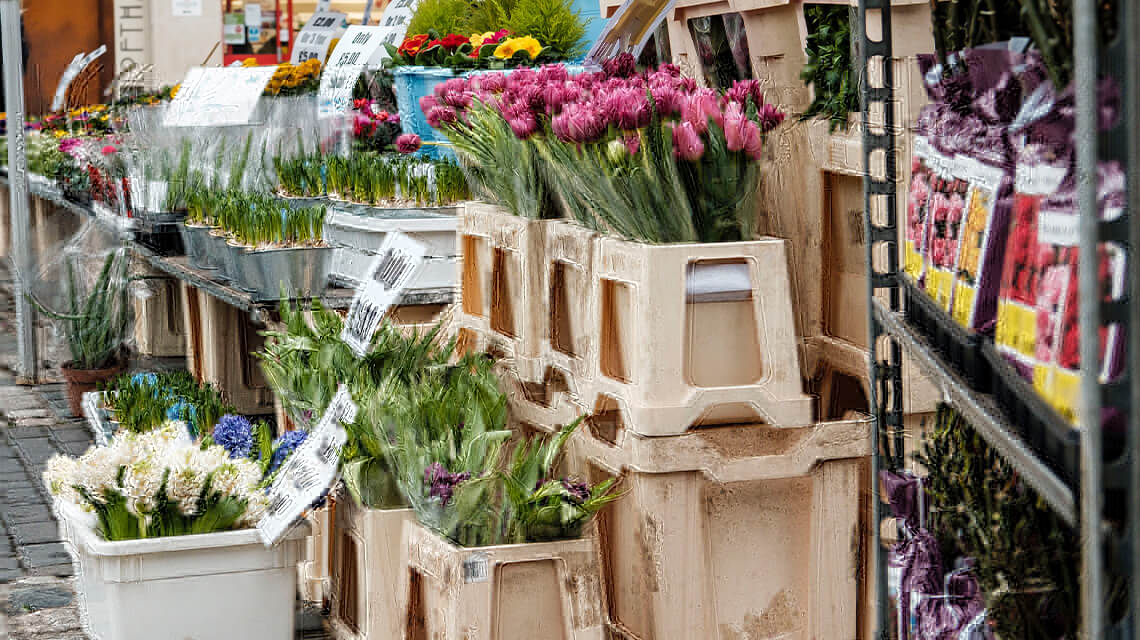 Romford began as a small market town when it was initially considered as part of Essex. Now, this promising part of London has become much more than a small market town but a thriving town with connections throughout London. Known for its weekly market - one of the oldest and largest street markets of the South East - Romford still maintains its market town status. Staying true to its history, the market has remained a prominent feature of life in Romford, with visitors from all parts of the country coming to experience this unique market.
From the Beginning
Beginning nearly 800 years ago in 1247, when King Henry III granted a charter for Romford to hold the market, it was originally established as a sheep and cattle market and soon became the focus of the town. During the 18th and 19th century clothing and farming tools were some of the stalls that were also introduced, making this market the go to place for everyday needs.
The market has been an important factor in establishing Romford and contributing to the development of this town. From the 15th to the 19th century the area had a focus on the leather industry with records showing cloth making, weaving and brewing being among the other well-established industry's that have had a significant presence in Romford throughout history. The market has coincided with these industry changes as it too has changed over time from initially offering livestock to the current-day offering of fruit, vegetables, clothing and household goods.
Romford's location has been a large factor in contributing to its ever-growing popularity. It is situated on the main road into London consequently becoming a meeting point for buyers from London and sellers from Essex which helped to make this part of London/Essex become a focal point for all.
The Market Today
Today, the market offers more than 150 stalls and is open every Wednesday, Friday and Saturday, hosting a range of different trades from clothing, fruit and vegetables to blinds manufacturers, children's toys and much more. Despite the local offerings of branded clothing shops with the likes of The Brewery and The Liberty nearby, Romford Market is still a stable feature of the shopping scene in this London town, offering an array of purchases for everything you need in one place. The market also has various refreshment stalls available with tea and hot food available - what better way to rest after a busy day shopping? Romford Market also offers entertainment and regularly holds events, from fairground attractions to street football and opera singers.
Getting There
The market is located in the town centre and has excellent travel connections making it easy to get to. It is located just a 10 minute walk from Romford's mainline train station with Overground trains from Liverpool Street and Underground services from Upminster. For alternative easy access using public transport, the bus services stop directly at Romford market. The market is open Wednesdays and Fridays from 9.30am till 4.30pm and 9.30am till 5.00pm on Saturdays, trading days and hours vary over the Christmas period.
Property Available
Situated just a 13 minute walk from Romford station for forthcoming Crossrail connections, Papermill House comprises a mix of 115 modern apartments. Each property is beautifully finished, and comes complete with a designer kitchen and integrated appliances.
This development is now sold out. Get in touch on 020 3409 2270 to discuss alternative developments.
Located in Romford is Galliard Homes' new offering of St Edwards Court, comprised of three segment buildings: Folgate House, Stewards House and Towergate House. The development consists of 105 contemporary apartments boasting modern interiors including a designer kitchen with integrated appliances, while selected apartments feature a study area which has the potential to double-up as a second bedroom or nursery. This development is well-situated for excellent travel connections - just a 10 minute walk from the town's mainline station for direct journey's across London and soon-to-be Crossrail services.
This development is now sold out. Get in touch on 020 3409 2270 to discuss alternative developments.
Edited: 7th September 2023