10 Reasons to Buy at Silver Works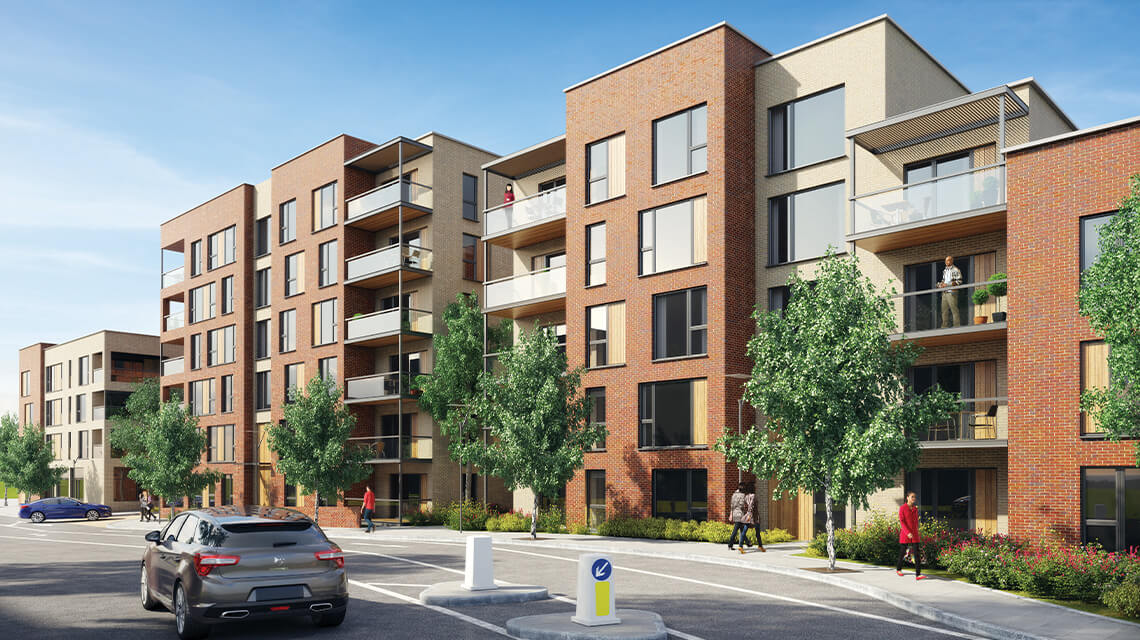 Step into a world of sophisticated style, sleek finishes and luxury specifications that can only come from London's leading developer. Galliard Homes is proud to introduce the Silver Works in London's regenerating Colindale, NW9.
Here's what you can expect:
1. Sophisticated Style
Step into a world of sophisticated style, sleek finishes and luxury specifications that can only come from London's leading developer. The properties at Silver Works have been modelled to a highly contemporary specification, with space, comfort and exacting standards at the fore-front of the design process. From light-filled reception rooms, to relaxing bedrooms, spa-themed bathrooms and the added luxury of outside space, each intricate detail has been carefully considered to create the perfect London home. The properties will be enhanced by a plethora of modern comforts to include a bespoke entertainment unit, widescreen LED smart TV and Smeg integrated kitchen appliances.
Welcome to Silver Works.
2. Choice Selection
Diversity is at the heart of this exciting new development which showcases the dazzling transformation of a disused manufacturing site into an outstanding residential address. With five buildings set around charming communal courtyard grounds, the development will cater for any need. Whether you are looking for a stylish studio suite, an executive one bedroom apartment, a spacious two or three bedroom flat - perfectly suited for couples or sharers, or a homely four bedroom townhouse, Galliard can offer you the perfect property.
At Silver Works the choice is yours.
3. A World-Class Capital
Saturated with internationally acclaimed dining, pioneering arts, award winning theatre and architectural evidence of a rich and interesting history, it is no wonder that London continues to attract residents not only from the rest of the country but also all around the world. After all, what better place is there to call home than this awe-inspiring capital city?
Silver Works is just a short journey from the very heart of the capital and all that this exciting metropolis has to offer.
4. Opportunity
Not only is London one of the world's greatest cultural and entertainment hotspots, it is also the leading centre for finance and commerce alongside New York. Hosting the headquarters of global firms and industries ranging from banking to entertainment, retail to recreation and healthcare to technology, the employment opportunities available are wide and varied.
Don't miss out on this opportunity.
5. Education
With a renowned selection of specialist universities at hand to support any chosen career path, a London education will set you up in an opportune position. With 43 universities, generating the largest concentration of higher education in Europe, London is certainly a major center for research and learning.
Make an educated decision.
6. The 2020 Vision
The London Borough of Barnet is undergoing a significant growth strategy, with Colindale having been identified as one of the largest areas for growth and regeneration. Named as one of 33 'Opportunity Areas' in The 2020 Vision proposed by the Mayor of London, Colindale's growth is set to deliver approximately four new schools, 2,000 new jobs, 12,500 new homes and a new-look tube station. By 2020 Colindale will complete its transformation from a tired manufacturing district, to one of North West London's newest and most desirable residential addresses.
Experience the vision at Silver Works.
7. The Neighbours
With neighbours including fashionable Hampstead, vibrant Camden Town and quaint St John's Wood, residents of Silver Works will be in excellent company. Part of the coveted North West London postcode, at Silver Works you won't have to travel far to enjoy impressive views from the top of Primrose Hill as well as an excellent host of charming cafes and boutique shops.
Live, lounge and luxuriate in North West London.
8. Connectivity
Colindale sits on the Northern Line, connecting north and south London via the City, West End and South Bank. From Silver Works you could be at Tottenham Court Road, Bank or London Bridge in little over half an hour. Frequent buses provide a helpful alternative mode of transport, and by car you are within easy reach of the M1 and M25.
A lifestyle that connects.
9. The Investment Opportunity
At Galliard Homes we have long considered and built our reputation on regeneration as the key to capital growth. Invest in an apartment or townhouse at regeneration prices for the potential to enjoy significant capital growth. Whatever your investment might be, Silver Works ticks all the boxes.
For the investor, a strong commuter and student catchment will ensure positive Buy-to-Let returns.
For the first time buyer, starter prices will help you get onto the property ladder and regeneration growth will ensure you are able to move up the ladder.
For the parent seeking an investment opportunity for their child, investing in such a regenerating and well connecting area will guarantee a lifestyle without compromise.
Silver Works is a capital investment.
10. The Galliard Homes Approach
Professional in our conductivity, entrepreneurial in our thinking and loyal in our relationships, Galliard is a family business run as a large, extended family. For more than 25 years we have implemented, and will continue to implement, innovative new products and solutions that enhance the returns and experience for all of our customers. We are always happy to share our specialist property knowledge, which consistently proves to be of great benefit to investors in London.
Our aim is to exceed our own and our customers' expectations.
Silver Works has now successfully sold out. For more information on similar developments nearby, speak to our dedicated sales team today 020 3409 2270.
Edited: 2nd October 2023