Zone 3 Property Hotspots Tipped for Growth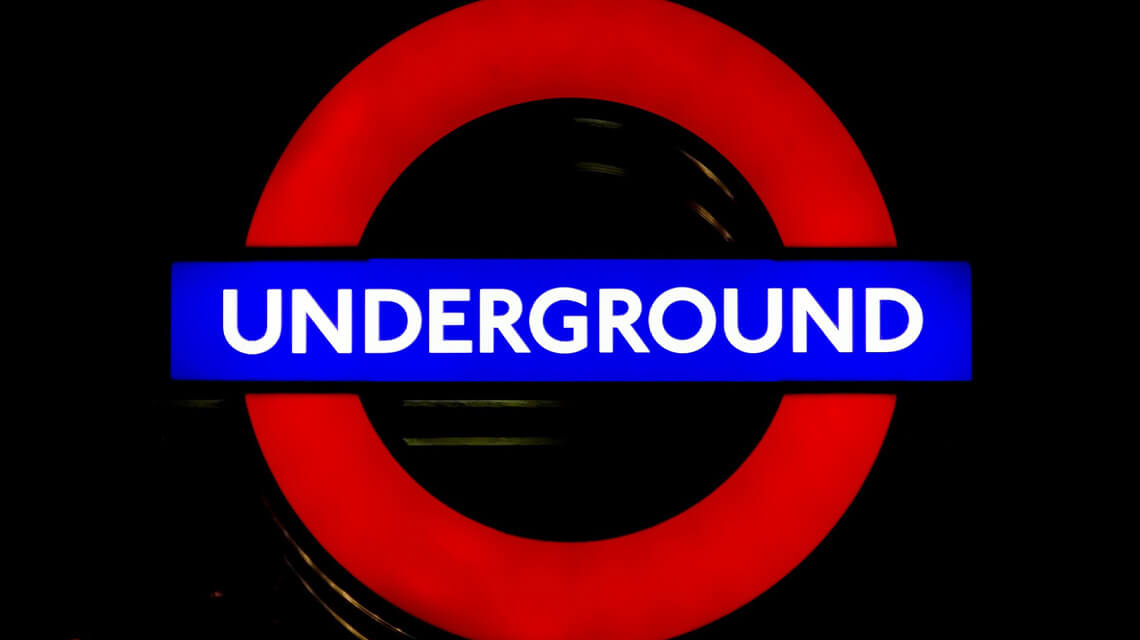 The property landscape of London is shifting; in the past, Zone 1 wore the crown as the top spot for property investment, but the capital's outer zones are now entering the limelight thanks to their more affordable options and prospects of long-term capital growth.
As property values continue to rocket at a phenomenal rate within the heart of the city, potential home buyers that might have previously looked to purchase a property in Central London are instead heading out to the cheaper, yet still convenient, Zone 3. More than just a travel zone, Zone 3 is an exciting district undergoing mass regeneration and its population is on the rise.
The majority of buyers are looking for properties in the £250,000 to £750,000 price bracket, which accounts for the bulk of demand in the capital. As a result of this, a 'spillover' trend is occurring with more people hunting for less expensive homes a few miles further out (which often equates to just a few Tube stops down the line). According to online estate agency Emoov, a Zone 3 address is, on average, 41% cheaper than in Zone 2.
Improved Transport Links
Rightmove reports that the average cost of an apartment in Camden (Northern line, Zone 2) is £745,482* whereas in nearby Brent Cross (in Zone 3 and only five stops from Camden Town), the average price is just £491,407*. Foxtons reveals a similar trend with the average cost of an apartment in Canary Wharf (Zone 2) sitting at £628,969* whilst in the Royal Docks area (Canning Town Tube station, Zone 3), home buyers can expect to pay an average of £385,615*.
Home buyers and investors alike can reap the rewards of moving to residential areas in Zone 3; as well as getting more for their money, they can benefit from new and improved transport links, high street makeovers, newly-created parks and emerging business hubs. The eagerly anticipated arrival of Crossrail in 2021 is also creating a buzz for Zone 3 districts as journey times to and from the city centre will be significantly reduced, further enhancing the appeal of these flourishing catchments.
Key Growth Areas in Zone 3
As London's population continues to grow at a significant pace, many developers are stepping in to build more homes, as demand is sure to strengthen during the next decade.
Brent Cross Cricklewood
Brent Cross Cricklewood is a prime example of a Zone 3 district undergoing a mass regeneration masterplan. Covering an area of around 350 acres, this brand new address and town centre will provide 7,500 new homes, 27,000 jobs, three re-built schools, community facilities and improved public transport and road links - amounting to more than £4bn. Parks and open spaces are another important facet of this redevelopment; once complete there will be 22 acres of new open space that will include a transformed Claremont Park. Brent Cross Shopping Centre will also be vastly improved; it will offer a wider range of shops and evening entertainment options that will boast a new cinema and a variety of restaurants. This historic retail space is set to become a world-class shopping destination.
Colindale in NW9 has been identified as an area seeing significant growth and is one of the largest regeneration areas in North London. The new and improved Colindale will be a modern metropolis and key gateway into Central London. Investment fundamentals for the area will include: 12,500 new homes, a new piazza address, a redesigned Tube station, four new schools and 2,000 new jobs.
London's Royal Docks
London's Royal Docks is poised for a £3.7bn regeneration plan and is set to be the largest development of its kind in the UK, transforming a 35-acre site into a state-of-the-art business district. The area has firm foundations for growth, with existing assets including the University of East London, Crossrail, Docklands Light Railway, and the nearby O2 Centre. The ExCeL Exhibition Centre and London City Airport have been hugely successful and are both planning to expand. Above all, there is much public sector land, owned by the Mayor of London and Newham Council, primed and ready for development.
Orchard Wharf
Orchard Wharf, located just west of the Leamouth Peninsula and The Royal Dock's extensive regeneration scheme in and around Silvertown, is Galliard's latest addition to East London's residential scene. Situated adjacent to the River Lea, just a short five minute walk from East India DLR station, this new development promises to be an exciting and rewarding investment for those seeking a modern hub within easy reach of Canary Wharf.
The site will comprise 3,600 square metres of mixed-use space, primarily housing an assortment of 338 one, two and three bedroom apartments, duplexes and penthouses arranged across 23 storeys. Residents will also enjoy lifestyle facilities including an on-site café and retail facilities, an outdoor pavilion and recreational areas, in addition to courtyard gardens located on both ground and rooftop levels. A daytime concierge will also be on hand for residents' everyday needs.
Wimbledon
Not just an affluent South-West London location, Wimbledon is one of London's most treasured destinations in the world of sport. Home to the famous Wimbledon Tennis Championships, thousands flock here every summer to watch the world's finest go head-to-head to claim the world number one title, whilst devouring a pot of strawberries and cream.
This year marks another year of sporting success for Wimbledon, as the district's football club - AFC Wimbledon - is set to return to its 'spiritual home' after playing at the Kingsmeadow stadium in Kingston-upon-Thames since 2002. The former greyhound racing stadium on Plough Lane will be transformed into a brand new football stadium, which is set to accommodate up to 11,000 people, with the anticipation of opening at the start of the 2019/2020 season.
Stadia Three
Galliard Homes is proud to be the leading developer overseeing the construction of this brand new stadium and will also be building 114 new homes around the site as part of the mixed-use regeneration project. Stadia Three will present a selection of one, two and three bedroom apartments, whilst residents will also benefit from access to retail facilities, a Squash and Fitness Club, plus a new public realm with a dedicated cycle route.
Each property will come boasting Galliard's hallmark specifications, as well as access to exterior space such as a private balcony or communal roof terrace. Perfect for first-time buyers, downsizers and Buy-to-Let investors alike, Stadia Three offers the prospect of impressive long-term capital growth in one of London's most regenerative and desirable spots south of the river.
*According to 2015 figures.
Edited: 7th December 2022