Why Slough is the Regeneration Hotspot to Watch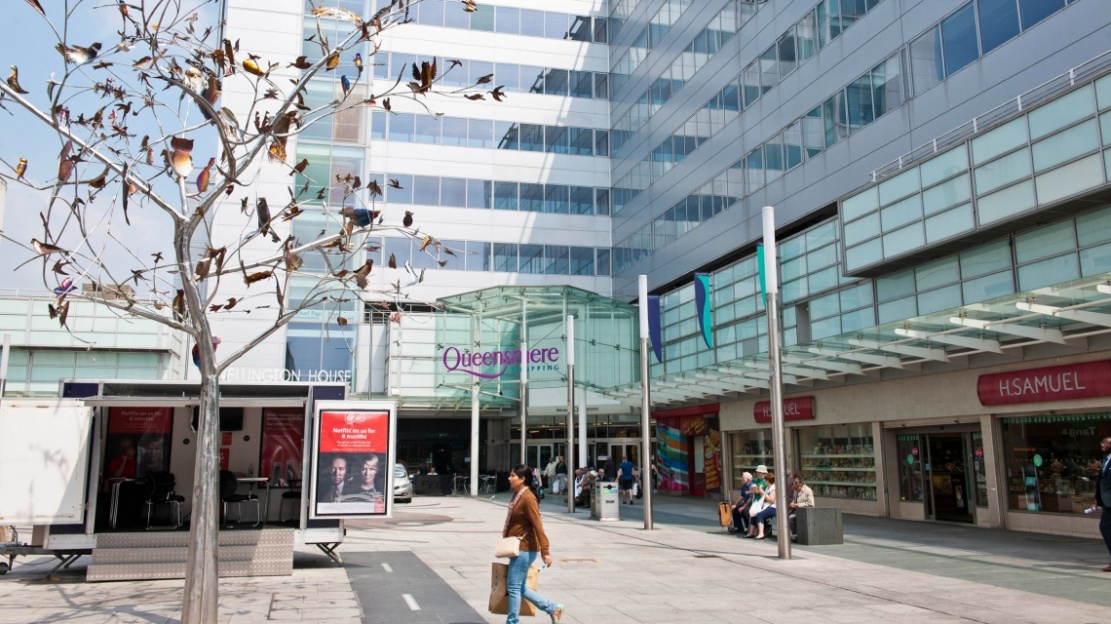 Praised as the third most productive town in the UK, with the highest concentration of national and European headquarters in the country, Slough's thriving business hub is one of its greatest assets. Now, a number of regeneration projects - amounting to more than £1bn - are set to transform the area into a rejuvenated urban centre, adding to its cultural appeal as well as its booming economy.
A Short History of Slough
Slough's roots date all the way back to the 12th century when it was mainly marshlands, and later became the stopping point for travellers making their way to the West Country in the 17th century. Then came industry and trade where Slough made a name for itself in the brickmaking business following the opening of Slough station in 1840. Whilst industry flourished, so did its population; in 1841 there were 2,405 people living in Slough - double the number in 1831 - and by 1891 this rose to 7,700.
In 1918, an army depot was set up in West Slough to house surplus vehicles before being home to the UK's first business park - Slough Trading Estate, which was established in 1920. This undoubtedly accumulated more residents and business, and following the Second World War, Londoners looked to Slough for new homes after their houses had been destroyed in bombing raids.
Today, Slough's population stands at around 140,200 (2011 census), with the area supporting around 87,000 jobs in approximately 4,600 businesses. It's also regarded as one of the most multicultural locations in the UK outside of London, with many now looking to the area for its affordability despite being within 20 miles of Central London and only a 15 minute drive away from Heathrow Airport.
What is Planned for Slough?
The Heart of Slough (Completing 2021/2022)
Ruth Bagley, Chief Executive at Slough Borough Council, said that now is a 'really exciting period of change' for Slough. Nearly 30 acres of the town centre is planned to be redeveloped in the next two decades as part of a £450m project named 'The Heart of Slough'.
The Heart of Slough will be a brand new commercial district for the area, creating 1,600 new homes, over 750,000 sq. ft. of office space, a 120-bed hotel, a bus terminus, plus new retail and leisure space. Already, some aspects have reached completion or are due to complete soon, including the new bus station which opened in 2011, and The Curve - Slough's flagship community centre and premier library - which is expected to open by mid-2016.
The aim of Slough's regeneration plan is to transform the area into a 'premier location in the South East for businesses of all sizes to locate, start, grow and stay,' whilst providing more living and cultural opportunities. Being so close to London, as well as prominent tourist destinations such as Windsor Castle, Slough has often been overshadowed by its elite neighbours, despite its huge successes in the business world. Now, the time has come for Slough to shine with a rejuvenated town centre, improving the area's aesthetic appeal and the opportunities on offer.
Crossrail
The spearhead for Slough's growing investment appeal is, without a doubt, Crossrail, which will provide four trains an hour to and from Central London, without the need to change trains.
At the moment, residents can be in London Paddington in just 17 minutes, and once Crossrail arrives residents can be in Bond Street in the West End in just 34 minutes or in Liverpool Street in the City in just 40 minutes.
The anticipation of Crossrail has already had a huge impact on the local property market, with prices rising nearly 50% since 2009 according to Knight Frank. Market evaluations also puts Slough in the '60% increase club' with prices forecast to rise by nearly £100,000 between 2014 and 2020, but even then Slough will still be well-under the average asking price of London properties.
Slough already benefits from being in a fantastic commuter location, with motorways on three sides and easy access to the capital via train, so Crossrail will add even further appeal to complement its changing evolving infrastructure.
Western Rail Access to Heathrow (Estimated to arrive in 2024)
Yet another rail link complementing the changing face of Slough will be the Western Rail Access to Heathrow (WRAtH), which will run between Reading and Heathrow, catering to more than 12m passengers. Currently, it can take up to 37 minutes to get to Heathrow, but with the new link it will be shortened to just six minutes. If plans go ahead to build a third runway at Heathrow, more than 180,000 new jobs could be created, allowing those living in Slough to have easier and faster journeys into work.
The Slough of 2016 is already looking great, but the next decade is sure to see some fantastic changes due to regeneration, making it one of the most desirable spots in the country to live and invest.
Property
Skyline offers an exquisite selection of apartments, ranging from stylish studios to luxurious one and two bedroom apartments, making this a great choice for both first-time buyers and Buy-to-Let investors looking for capital growth potential in a thriving area of regeneration.
For utmost convenience, residents are just five minutes' walk from the High Street and the Queensmere Observatory Shopping Centre, and just 11 minutes from Slough station.
Skyline is now sold out. For further information about Skyline, please click here to view the development on the Galliard Homes website.
Galliard Homes is excited to introduce Atria to Slough, as it will be the perfect dwelling for commuters looking to escape the soaring London prices, but still want an effortless commute into the city.
Comprising a classic yet contemporary design, including fully-fitted kitchen appliances, chrome-plated bathroom accessories and a spacious open-plan layout, the apartments in Atria will display nothing but affordable luxury. Upon purchasing an apartment at Atria, Stamp Duty fees will be paid and a complimentary furniture pack will also be offered to all buyers.
Atria is now sold out. For further information about Atria, please click here to view the development on the Galliard Homes website.
Edited: 21st November 2022