West End Nightlife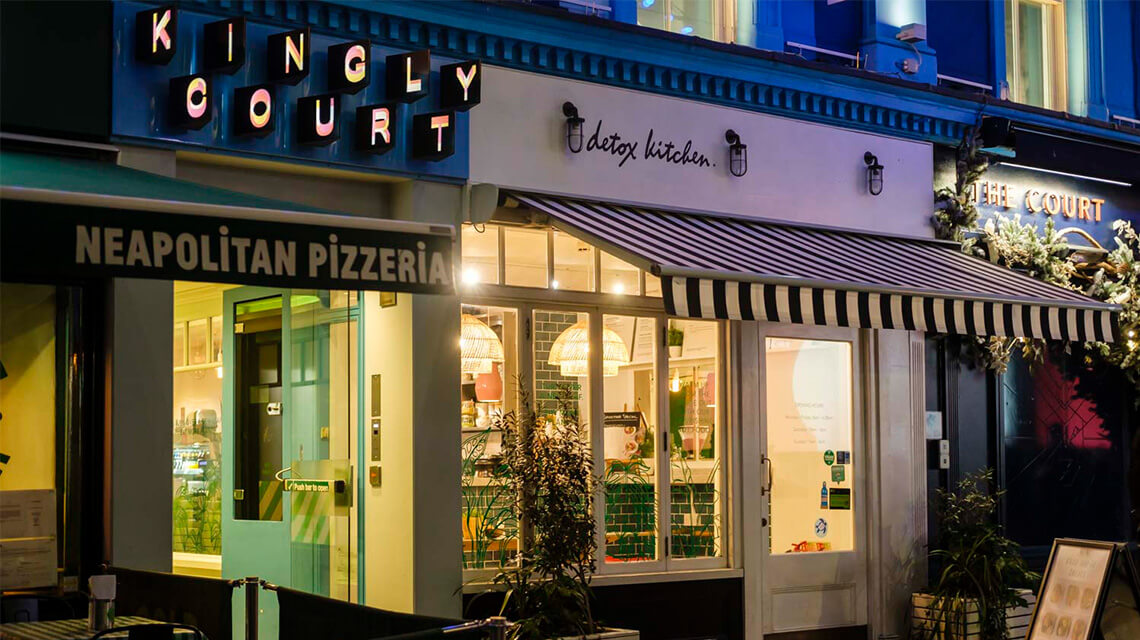 From the bright lights of 'Theatreland' and Soho clubs to hidden bars frequented by London's elite, the West End is swarming with opportunities to enjoy its extraordinary nightlife.
Here is a look at the top spots West Enders love to frequent.
Watering Holes
Whether you crave an after-work drink or are looking for a first date spot to impress, the West End's bars will cater to all.
Ruby Blue
Enjoy a sophisticated evening at the Ruby Blue bar and restaurant, offering a sensational view of the iconic Leicester Square from its private balcony. Attend themed nights on a Saturday, comedy nights five nights a week, and indulge in happy hours from 5-8pm from Sunday through to Friday.
Jewel Piccadilly
Just around the corner, Piccadilly Circus has a surplus of bars and clubs to satisfy the avid partygoer. Grab a booth and a cocktail, and make a night to remember at Jewel Piccadilly. This high-end bar is a favourite hang-out spot, known for combining happy hour drinks with a catchy RnB playlist, with magnificent chandeliers and candle-lit tables offering the perfect evening ambience.
Adventure Bar
Once a hidden West End wine cellar, the quirky Adventure Bar (pictured) brings Shoreditch to the West End with its rough luxe interior, brought to life by neon wall writing and a pop-through-the-ages soundtrack.
Dancefloors
Strawberry Moons
Whilst most Londoners wouldn't associate the West End with a strong clubbing scene, there are a number of versatile and atmospheric locations that would be a crime to miss. Head to Heddon Street in Mayfair for a night at Strawberry Moons, a cocktail lounge and club where chart classics and top hits keep everyone raving on the dancefloor. For those who love a karaoke, you can also hire a private room to sing along to your favourite tunes.
Cirque le Soir
One of the most talked about themed clubs in London is, without a doubt, Cirque le Soir, located in Oxford Circus. Providing one of the most unique nightlife experiences in the capital, guests can enjoy Moulin Rouge-style burlesque acts, circus performances including fire eaters and stilt walkers; plus music mixed by international DJs and drinks crafted by top mixologists.
Mahiki
Escape to paradise at Mahiki; another Mayfair party destination that is found to be a hotspot for celebrities. From karaoke to cocktail masterclasses and wild nights on the dancefloor, guests can enjoy tropical vibes inspired by the Hawaiian décor of bamboo-lined walls, thatched ceilings and a Tiki-style bar centrepiece.
Exclusive Hideouts
Opium
Although Shoreditch appears to reign supreme when it comes to edgy, hidden bars, the West End has so much to offer within this category. In the heart of Chinatown, behind a simple green door and up a dark stairway, the oriental hideout Opium awaits, serving Dim Sum and Asian-inspired cocktails.
Six Storeys
By appointment only, Six Storeys offers a six storey combination of bars and restaurants for small groups; whether it is for a private meeting or a discreet soiree, the venue is open day and night with an elegant food menu and a heavily-stocked liquor cabinet.
The Studio
Whilst London Cocktail Club is well-known with locations all around the city, the Oxford Circus branch houses a secret back room, The Studio - designed with a private glass music studio and low-lighting to create an intimate atmosphere. Guests can also enjoy a karaoke booth with a sound system allowing them to hook their own music up to it. This venue can only hold up to a maximum of 50 people, making it one of the most exclusive spots in the West End.
Alternative Experiences
ICEBAR
Experience the best of the West End at ICEBAR in Mayfair, providing delicious alcoholic concoctions in a rather chilly environment, although it will certainly be a night to remember. The bar, walls, tables and even the glasses are crafted from crystal clear 'Torne River ice harvested from the pristine winter wonderland of Jukkasjärvi in Northern Sweden'. You'll only have a 40 minute time slot to enjoy this unique environment, and you'll be given a thermal cape and gloves to keep you toasty whilst you peruse the sculptures, which vary in theme and layout month to month.
The London Cabaret Club
Located in the iconic Bloomsbury Ballroom, The London Cabaret Club celebrates the best of British culture in a fantastic display of colour, costume, music and dance. Once the performances are over, the floor is opened up to the public to dance the night away.
The Top Secret Comedy Club
Head to Drury Lane to the best stand-up comedy club in the country (according to Trip Advisor and Google), where some of the biggest names in the industry grace the stage for an evening of laughter. The Top Secret Comedy Club is perfect for those looking for a more mellow night out with friends and cheap drinks to boot.
Eateries
The Ritz Restaurant
Sophistication and high quality food is the key to restaurants found in the West End, with cuisines spanning the globe, from North Africa to China, back to our roots in Britain. For the latter, there is no better place than The Ritz Restaurant in Piccadilly; internationally-acclaimed as the destination for London's elite. Once you've filled up on your Michelin-starred meal, head to the Rivoli Bar for a glass of champers within glamourous Art Deco environs.
Ten Room at Hotel Café Royal
Nestled in between Mayfair and Soho, the Ten Room restaurant at Hotel Café Royal is another grand location to enjoy fine dining on a lavish evening out on the town. From pre-theatre menus to elaborate dinner dishes, indulge in contemporary British food followed by a gin and tonic - the drink of choice - at the Green Bar.
Roux at the Landau
Make your way to marvellous Marylebone for a bite to eat at Roux at the Landau, headed by the renowned celebrity chef, Michael Roux Jr, and his father, Albert Roux; bringing you gourmet French cuisine as you've never tasted before. As well as the food, guests will certainly enjoy the extensive choice of wines and fizzes available to complement a perfect evening.
Property
The Chilterns
A superlative collection of 44 luxury apartments, enviably situated in the heart of Marylebone, The Chilterns offers one of the most superior living spaces in the West End. Each resident can enjoy access to a private sauna, spa, gym and cinema, whilst wine connoisseurs have the opportunity to own their own temperature-controlled wine cellar. Art lovers will also be impressed with the private lobby gallery, which houses an exclusive collection by the renowned British photographer, David Bailey.
Hanway Gardens
Hanway Gardens in Fitzrovia will offer a premium choice of 18 individually-designed apartments, featuring opulent interiors, a daytime concierge, and fabulous multi-level landscaped roofs and private terraces. Residents will be a mere few minutes' walk from Tottenham Court Road station and the dazzling array of shops within its precinct.
Edited: 7th November 2022