15 Things You Didn't Know About Birmingham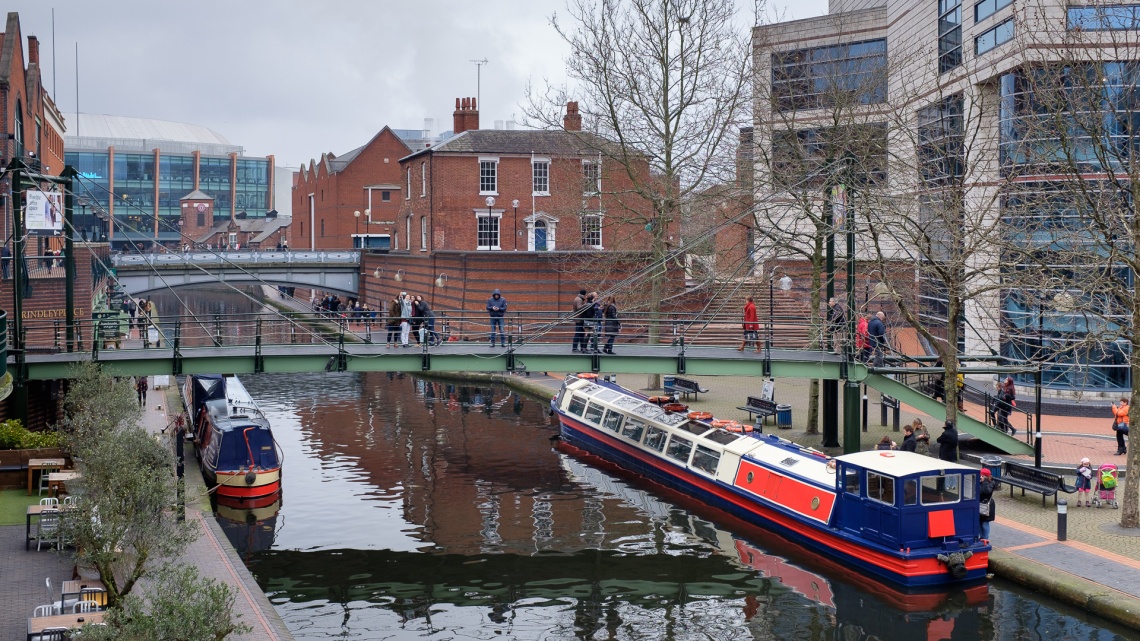 Britain's largest city outside of London, Birmingham is a one-stop destination to live, work and play. Whether you're thinking of moving here, investing or are just keen to learn about this incredibly diverse city, here are 15 impressive things you didn't know about this world-class destination.
1. Birmingham is the youngest city in Europe with more than 40% of its population found to be under the age of 25.
2. Birmingham is also the UK's second largest city with more than 1,073,045 recorded in the 2011 census.
3. The famous Bullring Shopping Centre is one of Europe's largest malls and is where you can find its namesake, the 'Birmingham Bull', the city's iconic symbol.
4. Move over Wimbledon, the real home of tennis is Birmingham, where the first official games of the racquet sport were played in the 1850s.
5. Venice is famous for its gondola rides along its canals, but Birmingham is, in fact, home to more miles of canal waterways with 35 miles to the Italian city's 26.
6. Birmingham is known as the 'first manufacturing town in the world' and was hailed as the 'City of a Thousand Trades' after it achieved city status in 1889, thanks to the number of businesses that chose to base themselves in the area, largely due to its vast water network.
7. Birmingham is the hometown of many of the world's ground-breaking musicians, including Duran Duran, Ozzy Osbourne and UB40.
8. Birmingham Hippodrome is the UK's busiest and most popular theatre with more than half a million visitors each year.
9. Birmingham has more public open space than any city of equal size in Europe with 571 parks - nearly 200 more than Paris!
10. The Jewellery Quarter in Birmingham is responsible for producing more than 40% of the UK's jewellery.
11. Birmingham is the homeland of chocolate, with Cadbury's starting production in Bull Street back in 1824. It is thought that the novel 'Charlie and the Chocolate Factory' was inspired by Roald Dahl's experience of Cadbury's.
12. It's not just the sweet tooth that Birmingham is famous for; the city wins on the savoury front too! There are more Michelin-starred restaurants in Birmingham than any other UK city outside of London.
13. Birmingham Museum and Art Gallery is home to the world's largest collection of Pre-Raphaelite art, as well as one of Europe's greatest collections of metalwork and ceramics.
14. J.R.R Tolkien spent much of his early life in Birmingham, and it is thought that areas such as King's Heath and Sarehole were what inspired the home of the hobbits in his epic fantasy, 'Lord of the Rings'.
15. The Library of Birmingham, a huge £189m project which opened its doors in 2013, is the largest public library in the UK, and the largest regional library and cultural space in Europe.
Want to learn more about Birmingham? Browse our area guide to find the best spots to explore and take a look at the properties available in the area.
Edited: 21st November 2022