From sale to exchange to aftercare, it has been nothing short of exemplary.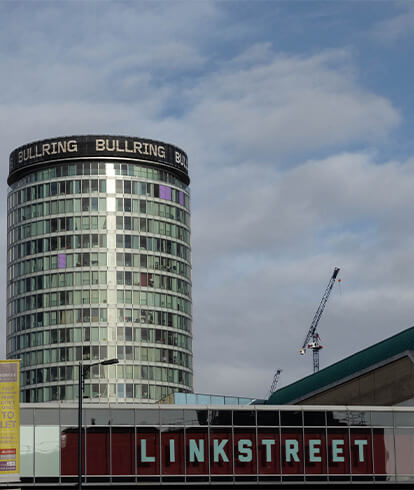 Why Buy One of Our Birmingham Flats for Sale?
At Belgrave Village, purchasers will enjoy a choice of several different apartment and house types. Centrally located and affordable to buy, a home at Belgrave Village will offer contemporary living alongside a range of fabulous on-site amenities. The development will be home to an indoor gym, screening room, a co-working suite and plenty of green, open space for all residents to enjoy. This thriving community will be built upon a site that has stood vacant for over 20 years, bringing a new lease of life to this pocket of Birmingham and offering ample want-to-be purchasers to get onto the property ladder from just £190,000.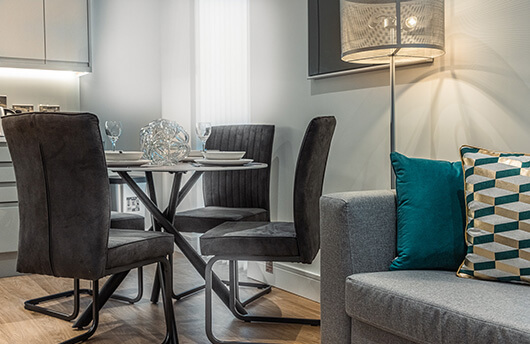 Living in Birmingham
Birmingham is a major European city and is a diverse and exciting place to live, work and play. In a Rough Guide survey, it was voted one of the world's top ten cities. With an unparalleled cultural and culinary offer that includes the Glee Club, the Birmingham Hippodrome, the Birmingham Royal Ballet, the City of Birmingham Symphony orchestra, major sporting events such as the 2022 Commonwealth Games, and a diverse range of eateries including Michelin-starred restaurants, Birmingham offers something for everyone.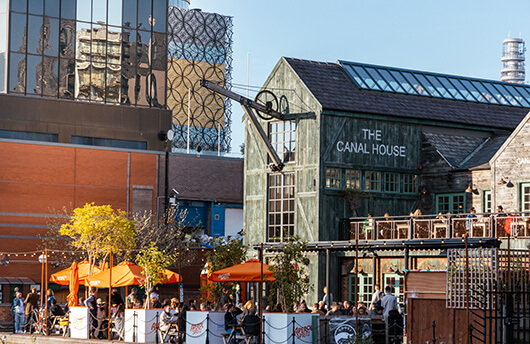 Investing in Birmingham Property
Why invest in luxury property for sale in Birmingham? There are several reasons: property in the city is affordable, offering excellent growth potential. Birmingham offers consistent demand for rentals due to its young population, including many students, and high number of working professionals flocking to the city. The city is currently one of the most popular in Europe for investors; £billions are presently being invested in residential, commercial and retail space. Birmingham has also enjoyed a 52% capital growth in the last 10 years, with a £102 bn regional economy.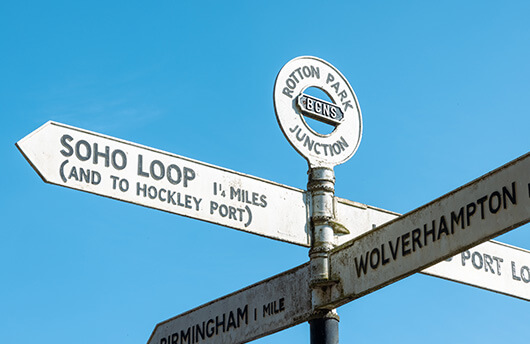 Getting Around in Birmingham
The UK's second-largest city offers a superb quality of life, with the average salary coming in at around £40k p.a. (November 2020), somewhat above the UK national average. Birmingham's Bullring offers retail enthusiasts a fabulous shopping experience and is just a 16 minute walk from Belgrave Village. There is an excellent public transportation system; the city provides easy connections to the rest of the UK and Europe and, with the arrival of HS2, London Euston will be just 49 minutes away by rail.
Do you want to invest in a Birmingham flat?
According to Savills, the Birmingham property market is one of the strongest in the UK for investors, with property prices predicted to rise by 16 per cent by 2023.
The reasons are many and include:
Rental property as an alternative to shares
The UK housing market has enjoyed a boom since the first lockdown as a result of the covid-19 pandemic. Birmingham in particular benefitted from a 14% price growth since March 2020. With the first half of 2023's sharp rise in interest rates, which wreaked havoc on mortgage rates, July saw a slight decline in mortgage rates, offering respite to borrowers. Buy-to-Let property, particularly in Birmingham where demand is high, continues to be a promising investment. Industry experts suggest that rental prices will continue to soar over the next 12 months due to supply and demand.
Rental property as an alternative to speculative non-income-producing commodities
Investing in speculative non-income-producing commodities can offer good returns but also brings high levels of risk. On the other hand, rental property in an area of high demand, such as Birmingham, provides a regular income, appealing to investors who prefer a safe and steady approach.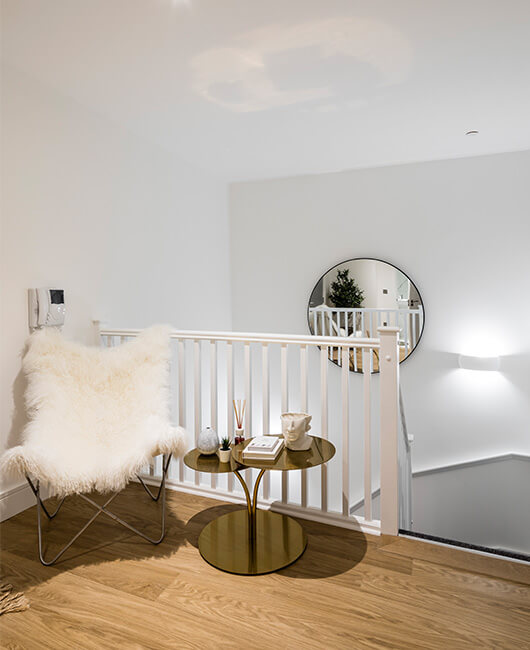 Luxury Property for Sale in Birmingham
Gaillard is currently offering a wide range of flats for sale at Birmingham's stylish Belgrave Village, where homeowners and residents can enjoy the benefits of a gym, screening room, co-working space and gardens.
One and two bed flats for sale in Birmingham
First-time buyers and investors will discover a range of beautifully-appointed one and two bedroom flats for sale at Belgrave Village in Birmingham's city centre.
Houses for sale in Birmingham
Discover a range of luxurious houses for sale in Birmingham.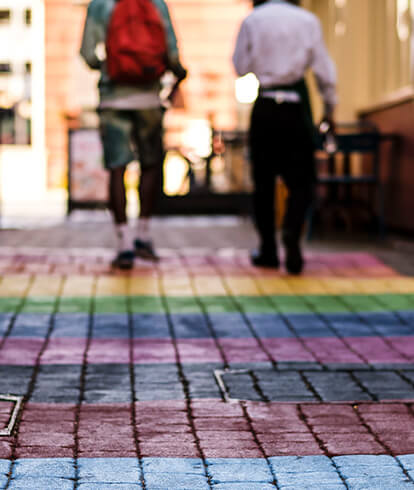 Ways to Buy with Galliard Homes
Whether you're a seasoned property investor or are just looking to get on the property ladder we are here to assist you on your buying journey.
How to buy a new build apartment in Birmingham
There are several ways to buy a new-build apartment off-plan. You can buy with a mortgage or purchase as a cash buyer. You may also be eligible for various government schemes.
Assess your affordability
Use our mortgage calculator to calculate the monthly cost of your mortgage.
Understand the costs
The first step in working out whether you can afford a property is to understand the costs involved.

Don't forget to include:
Stamp Duty
Take into consideration how much stamp duty you will need to pay on the purchase of your property.
Legal Fees
Your solicitor will charge a fee that covers the costs of conveyancing and property searches required when buying a new build property.
Secure your mortgage in principle or explore schemes
It is advisable to secure your mortgage in principle before making an offer. At this stage, you can also explore government schemes and research any offers and incentives that may be available.
• Buy your Birmingham Flat through Help to Buy
• Buy your Birmingham Flat through Mortgage Guarantee Scheme
• Buy your Birmingham Flat through Shared Ownership
Featured Property for Sale in Birmingham
Frequently asked questions
Which area of Birmingham is good to live?
Being close to the city centre in Birmingham is a good place to live. If you want to benefit from the convenience of Birmingham's excellent transportation system, shopping centres, universities, restaurants and bars, the city centre is the obvious choice. Belgrave Village sits just a 15 minute walk from the city centre of Birmingham. 
How much are flats in Birmingham?
Flats in Birmingham, compared to much of the UK, are relatively affordable. Our flats for sale in Birmingham start from just £190,000.
Which developments in Birmingham have on-site amenities?
Residents at Belgrave Village will enjoy access to an on-site gym, screening room, co-working suite and ample green space to enjoy the outdoors.
Start the Process with Galliard Homes
Whether you're on the hunt for a studio apartment in Birmingham, a one bedroom flat, or a beautiful penthouse apartment, Galliard Homes is proud to offer a range of properties catering to all buyers. Keen to start searching for your property? We are here to help: call our friendly sales team today on 020 8418 3635.