Why Blackheath is the Ideal City Suburb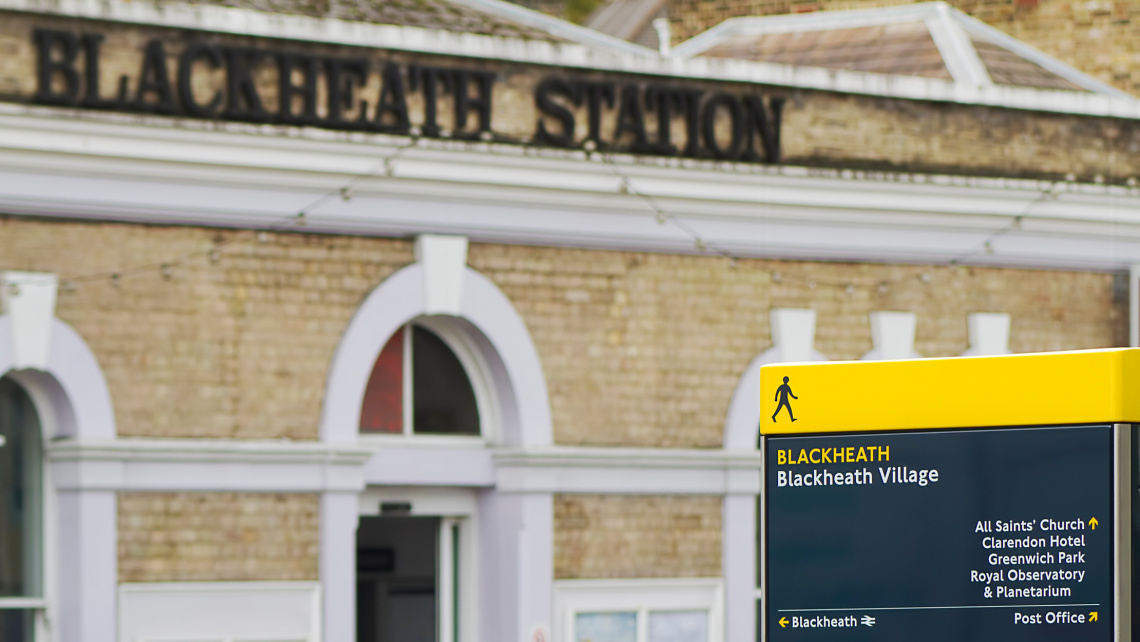 Neatly bordering London's historic centrepiece, Greenwich, Blackheath is a peaceful pocket of green space bursting with village charm less than a 30 minute commute from the fast-paced buzz of the City and Canary Wharf.
Blackheath is one of the South East's biggest surprises, containing one of the largest areas of common land in Greater London with over 200 acres of protected commons, yet boasting close proximity to the world-renowned O2 Arena as well as London City Airport.
Village Life, City Convenience
Prior to the regeneration of the Docklands and the transport links enhanced by the introduction of the DLR, Blackheath's eclectic character remained a hidden gem tucked away from the tourist trail, indulged only by the loyal locals. Today, Blackheath attracts families and young professionals alike with its eccentric village shops and Georgian architectural influences emanating from the surrounding buildings and landscaped parks.
Blackheath High Street, uniquely yet suitably named Tranquil Vale, hosts an array of amenities from authentic boutiques, family-run bakers and a delicatessen to chic cafes and high street favourites. For luxurious dining experiences, there are numerous restaurants surrounding Blackheath station, from the established French restaurant, Café Rouge, to niche independent eateries such as The Saffron Club. Residents of Blackheath need not venture to the centre for their fashion fulfilments and a delectable choice of cuisine, but should they wish to, Tranquil Vale is a mere three minute walk to Blackheath station, which offers an average journey time of just 30 minutes into London's ritzy Covent Garden and Oxford Circus.
An Underestimated Landmark
Just south of the station is the renowned Blackheath Halls, an artistic highlight which asserts itself as London's oldest surviving purpose-built cultural venue, and today operates as a concert hall for orchestral performances and stand-up comedy shows. Ranger's House, backing the illustrious Greenwich Park, is Blackheath's Georgian showpiece which houses the eminent Wernher Collection of art collected by the esteemed 19th century diamond magnate, Sir Julius Wernher.
Blackheath even has its own annual festival, attracting tens of thousands of people looking to exhilarate their senses and take part in the vibrant celebration of music, food and the arts.
For scenic countryside walks, the Heath is one of Greenwich and Lewisham's Green Flag award-winning sites, offering a high vantage point for breathtaking views over the capital - a particular favourite for family days out, picnicking and kite-flying.
A Desirable South-Eastern Hotspot
With City commuters starting to spread out towards the south for a relaxing living experience, Blackheath makes for the ideal city suburb from which to commute. More and more people are taking notice of Blackheath's residential appeal, moving from the more expensive and compact areas of London in search of space and serenity. This is resonated by recent figures which show that compared to Canary Wharf - which experienced a 3.4% growth in the first half of 2015 - Blackheath boasted an impressive 14.4% growth, cementing its appeal as a coveted city suburb to watch for the future.
Edited: 20th March 2023