Brentwood Transport Connections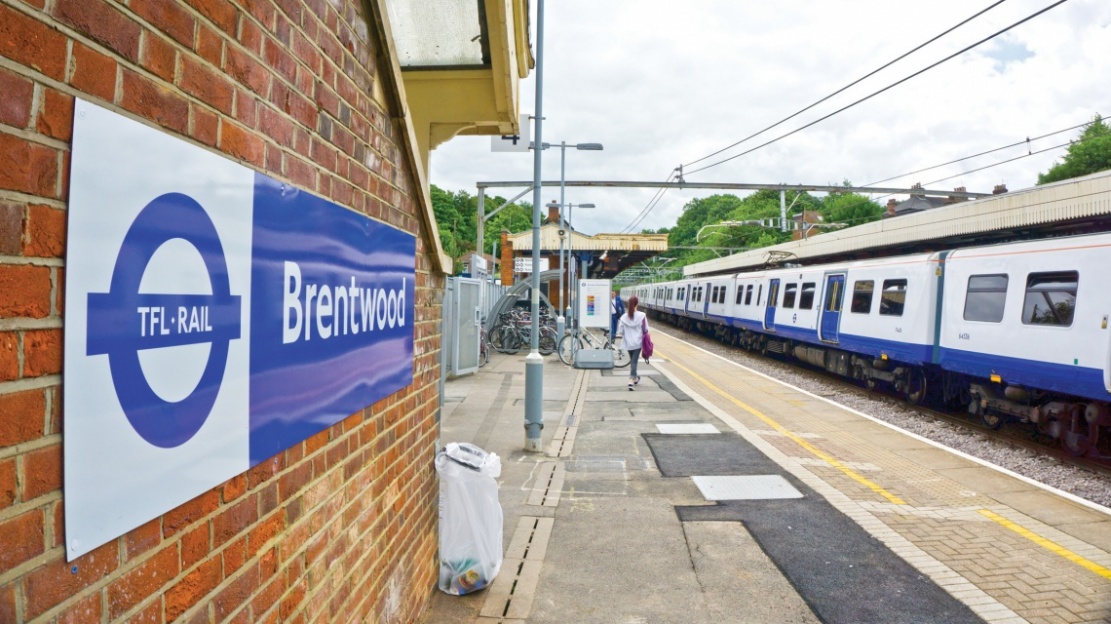 Sitting immediately north east of London, just outside of the M25, Brentwood is one of Essex's most affluent destinations, boasting a convenient location with the prospect of Crossrail set to amplify its status as one of the South East's most desirable commuter towns.
Research by Knight Frank has found that residential properties within a 15 minute walk of Crossrail stations have outperformed the prices in their surrounding local areas by around 5% - and that's still more than four years before Crossrail is fully implemented. The average property price in Brentwood went from £333,000 in 2014 to £417,000 in 2015 as more of London's commuters have started to flock to the suburban town for affordability and accessibility combined.
The current proportion of commuters living in Brentwood stands at around 24.4%, which is steadily rising. With an annual season ticket between Brentwood and London Zones 1-6 standing at around £3,368, homeowners working in the City are finding that a marginally longer commute and the cost of travelling in and out of the capital definitely reap the rewards compared to buying inside of the M25. Online estate agent eMoov recently mapped the average house price across every station across the UK, finding that London now stands at a whopping £1,024,070 whilst Brentwood - which is little more than a half an hour commute from the capital - sits at £409,000.
Whether travelling by road or rail, Brentwood is a key area of opportunity and growth, promising residents easy access and speedy journey times into London.
Travelling by Road
The London Orbital Motorway, or M25, is located just two miles south west of Brentwood, whilst the A12 bypasses the town to the north, connecting the town between Stratford in East London and Great Yarmouth in East Anglia. The M11 is also one junction down from the M25, leading to destinations further north such as Cambridge in little over an hour.
Brentwood is equidistant from Central London, Southend and Stansted Airport, putting the town in the ideal location for travel between the east of England and London. The A127, or Southend Arterial Road, is less than 10 minutes' drive away via Ingrave or Great Warley, connecting with the A12 at Gallows Corner in the west and Westcliff-on-Sea in the east.
Key Destinations from Brentwood by Car (Approximate Journey Times):
Chelmsford 22 minutes
Dartford 30 minutes
Harlow 32 minutes
Colchester 42 minutes
Travelling by Rail
Located south of the town centre, Brentwood railway station is served by TfL Rail with six trains an hour running to Shenfield - the new Crossrail terminus. Just one stop away, Shenfield runs services to Braintree, Clacton-on-Sea, Colchester, Ipswich, Southend Airport and London Liverpool Street. Passengers can reach the City in just 23 minutes* from Shenfield, which provides a direct service to Stratford followed by Liverpool Street, or 40 minutes from Brentwood, which operates a slower service to London via stations including Romford and Ilford.
Crossrail
Once complete, new Crossrail trains will run between Shenfield and Liverpool Street, meaning that passengers will be able to commute right through Central London without having to change trains at Stratford or Liverpool Street. Journey times are expected to be cut by as much as 20 minutes to some destinations and during rush hour, Brentwood station will accommodate 12 trains an hour in each direction to ease congestion.
Key Destinations from Brentwood by Train (with Crossrail):
Canary Wharf 30 minutes
Bond Street 40 minutes
Tottenham Court Road 41 minutes
Heathrow Central 1 hr 12 minutes
Travelling by Air
For those travelling abroad for business or pleasure, Brentwood is within an hour's journey of five airports. Southend Airport is the closest, being just 19 miles away, and can be reached within 30 minutes' drive or via the Southend Victoria line running from Shenfield station, taking just 34 minutes. This is ideal for quick getaways across Europe, or alternatively Stansted takes roughly the same amount of time to travel to for more destination options. London City Airport can be reached within 40 minutes by car, or travellers can take a train towards Stratford and catch the DLR towards Woolwich Arsenal in approximately the same time. Gatwick and Luton both take around 54 minutes to reach by car, whilst Heathrow takes little more than an hour.
Property
Conveniently situated just four minutes' walk from Brentwood station, Essex House is home to a fabulous selection of modern studios and one bedroom apartments, many of which feature additional study space for added convenience and flexibility. Residents can enjoy premier facilities, especially designed by Galliard to encourage comfort, exude style and ensure longevity.
These are the ideal starter homes for young professionals looking to either rent or buy, making this an unmissable opportunity for those seeking a Buy-to-Let or home-ownership opportunity in a thriving town centre location, with the likes of Crossrail promising a high return on investment and increased capital growth.
Essex House is now sold out. For more information, please visit the development page or use our property search tool to find other available properties. Alternatively, call us on 020 3409 2270 to speak with our team.
*Times taken from nationalrail.co.uk
Edited: 2nd November 2023