Worldwide Connectivity - Living Near an Airport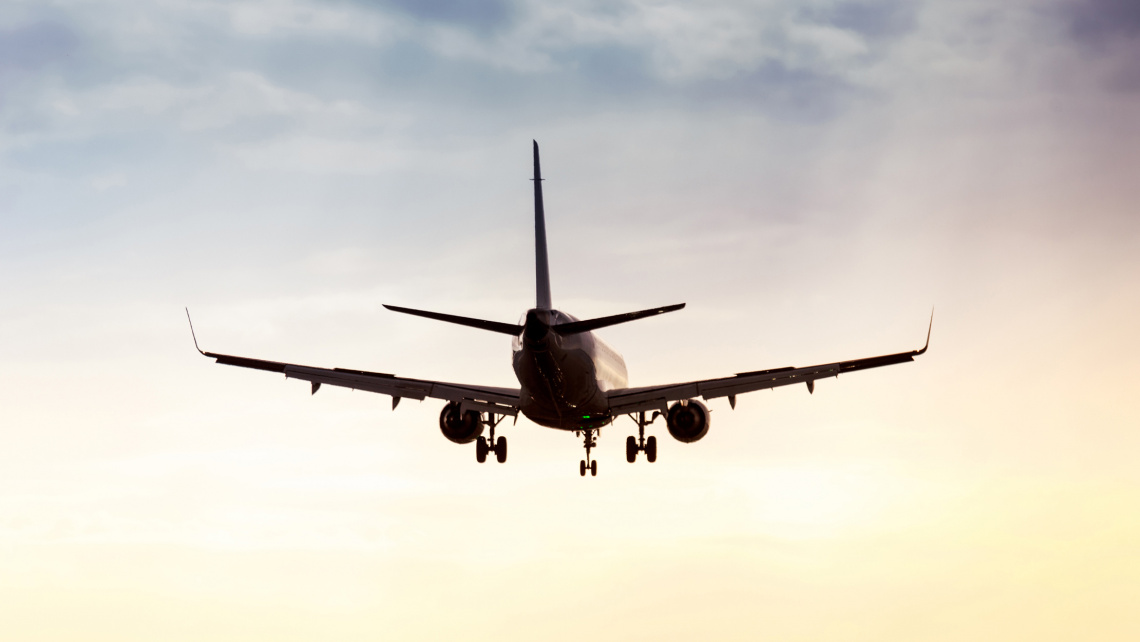 The vast majority of people might stray away from investing or property searching for their new home near one of London's airports.
But in fact, it would be a very wise move as areas surrounding airports have recently developed into built-up urban areas experiencing impressive commercial and property growth, as well as being part of exciting regeneration schemes which include the construction of new transport infrastructures.
On the whole, airports are almost always excellently linked to the capital by train and road networks, giving residents who live in the area a great advantage when it comes to travelling and commuting. In addition to being exceptionally linked with the city and other key destinations, airports also offer superb employment opportunities. A recent report by The Airports Commission predicts that the possible expansion of Heathrow Airport will result in the creation of approximately 70,000 jobs. So, searching for a property near an airport does not seem like such a bad idea now, does it?
Heathrow Airport
Heathrow Airport has been a catalyst for the formation of abundant job opportunities throughout the years, and continues to be a hub of employment for the locals in the surrounding areas, particularly with the opening of new terminals over time. The airport also strives to support its local economy, it has even been estimated that Heathrow could create over £211 billion in economic benefits throughout the country by 2050.
John Holland-Kaye, CEO of Heathrow Airport, has guaranteed that the expansion of Heathrow could bring nothing but promise and advantages to surrounding communities. These guarantees include providing copious job prospects and training programmes which will help neighbourhoods in the area thrive in the years to come. Other benefits will also include improved traffic congestion and investment in nearby transport systems, including Crossrail in towns such as Slough, one of the UK's prime up-and-coming property hotspots.
Galliard Homes is proud to announce the introduction of the fantastic new development, Skyline, in Slough. Boasting an exceptional location just an 11 minute walk away from Slough railway station and future Crossrail services, this development will be a commuter's dream as London Paddington will be accessible in 17 minutes. In addition, Heathrow Airport will only be a brief 14 minute drive away, which is simply ideal for those who are frequent travellers. Skyline will guarantee affordable luxury in an up-and-coming neighbourhood that will provide everything from fully-integrated kitchen appliances to bathrooms with elegant ceramic tiles and chrome-plated accessories. Whether you are an investor looking to benefit from climbing rental yields or a first-time buyer looking to live in one of London's prime commuter belts, an apartment in Skyline could be exactly what you are after.
Another offering by Galliard Homes in Slough is Atria, a superb development just a 10 minute drive away from local amenities, including Slough station and the popular Queensmere Observatory Centre. Finished with Galliard's classic design and superb facilities, an apartment in this property will be perfectly suited for owner-occupiers and investors alike.
Situated in West London's Hounslow, Trinity Square and Central House are two other developments located in close proximity to Heathrow Airport. Both of these enviable developments by Galliard Homes are within walking distance of Hounslow Central station, which is served by the Piccadilly line, making key destinations including London's Kings Cross station reachable in just over 45 minutes. Heathrow Airport can also be reached in 14 minutes or less from this station, not to mention that Hounslow's investment potential is due to climb as a result of the introduction of Crossrail in the neighbouring town of Hayes and Harlington in 2018. For anyone looking to reap the benefits of capital growth and live in a charming metropolitan location, both of these developments by Galliard Homes are definitely worth considering.
Also within close proximity of Heathrow Airport is Langwood House in Rickmansworth, Hertfordshire. Only six minutes' drive from the M25, and also within a short reach of the M1 and M40, commuters can journey to Heathrow in just 23 minutes by car. Luton Airport is also accessible in approximately 28 minutes. Langwood House, located adjacent to Rickmansworth's high street, will be an excellent choice for young professionals and investors, offering a village-style atmosphere and tremendous transport services, both nationally and internationally.
Luton Airport
Luton Airport is another one of London's airports that is causing local neighbourhoods to flourish. Currently Luton Airport directly provides more than 9,400 jobs, which many people in local areas benefit from and will continue to do so as the highly anticipated investment framework that is due to take place at the airport is predicted to provide thousands of new job opportunities. Luton Airport also has a substantial economic impact as it funds approximately £1.3 billion into developing the local community each year. This figure is due to drastically change over the next few decades as it has been estimated that by the year 2030 Luton Airport will be responsible for contributing around £2.3 billion to the local economy.
As a result of the increase in job supply at Luton Airport, house prices in the area are due to climb by an impressive 41% in the next five years. The Landmark by Galliard Homes will offer the perfect opportunity for investors who want to venture to one of London's most in-demand commuter belts, as well as first-time buyers who want to get a foot onto the property ladder. Conveniently located just a 10 minute walk away from Luton station and just a six minute drive from Luton Airport, residents at this remarkable development will be able to take advantage of these excellent transport links to make commuting and travelling a breeze. The Landmark will without a doubt be an example of Galliard Homes' exceptional standards, offering occupants affordable luxury which will include fully-integrated kitchen appliances and a sleek and modern design.
Carlton House is another exciting offering from Galliard Homes and will be another great investment to make to reap the benefits of living near an airport. Conveniently located just 17 minutes' drive away from Luton Airport, as well as being nearby to other transport amenities, Carlton House will be complete with contemporary and sophisticated interiors, and will without a doubt be an investment opportunity not to miss.
London City Airport
London City Airport has been a key element in the rebirth of the Docklands, giving it an identity as a place where business and property thrives. Those living in East London have significantly benefitted from being close to the airport as it has been a catalyst for the construction of residential developments, improved transport infrastructure and employment opportunities. London City Airport has also made a major contribution towards the city's economy over the years as a result of supporting the growth of the financial district of Canary Wharf, which has been a huge advantage for the local community.
London City Airport has been the trigger for the substantial investment being made towards transport connectivity in the Docklands, including Crossrail at Custom House and Canary Wharf. The introduction of Crossrail in these East London locations will support the influx of tourism to the area, as well as boosting its reputation as one of London's biggest property hotspots.
Royal Gateway in Canning Town is one of Galliard Homes' exceptional developments boasting an enviable location just a stone's throw away from Canning Town station, where occupants of the development will benefit from Crossrail services at Custom House, which is just one stop away. This exclusive development will support the regeneration of Canning Town and will comprise 336 apartments, all of which will feature a private balcony and an exemplary specification. Residents at Royal Gateway will experience nothing other than a cosmopolitan and opulent living experience.
Edited: 17th November 2022