Why Shoreditch is Best for Buy-to-Let Investment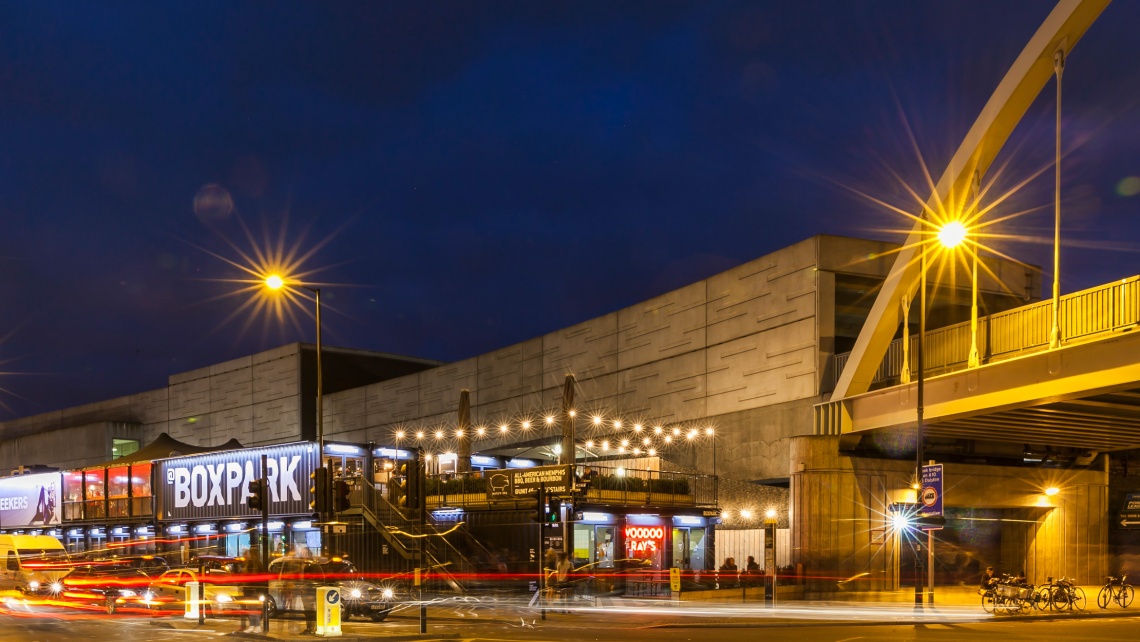 Over the past 20 years, Shoreditch has grown from strength to strength and is now considered a thriving corner of East London that is home to quirky art galleries, tasty independent restaurants and unique bars. It was reported that property prices in the area had increased by over 26% in the last five years. Below are just a few reasons why it is a suitable Buy-to-Let investment.
From Pearly Kings and Queens to Man-Buns
Whilst Shoreditch is a desirable location now, it wasn't always so sought-after. Its roots lie in the East End of London, where Curtain Road, Old Street and Great Eastern Street were centres of trade in the area; businesses included an upholsterer, a draper and a coffee house.
The Old Nichol was situated just off Shoreditch High Street and was regarded as the worst slum of the East End. The area housed 6,000 people in 20 streets which had 730 dilapidated houses. In 1890, London City Council decided to clear the slums.
However, fast forward to the 21st century and Shoreditch is a Prime Location, due to its excellent transport links, close proximity to Old Spitalfields Market as well as its world-famous BOXPARK retail centre.
Shoreditch is now a buzzing cultural metropolis full of tasty microbreweries, artisan coffee shops and independent retail stores.
Prime Central Market
Investing in Shoreditch is a no-brainer for Buy-to-Let investors as the area has recently joined the list of London's Prime locations, which traditionally included the Royal Borough of Kensington and Chelsea, and parts of the London Borough of Hammersmith and Fulham.
New kid on the block, Shoreditch, has some of the best creative minds of the decade living and working in and around Silicon Roundabout on Old Street. These brilliant young thinkers have helped to further boost the aesthetic of this Prime East London location.
According to Savills, 60% of its applicants in the East of the City are generated by its Corporate Services department. The estate agent states that the corporate market demands fully-furnished property finished to a high standard. This insider information can be used by Buy-to-Let investors to ensure that the properties they are purchasing meet the discerning criterions of potential tenants in the area.
According to Zoopla property prices in Shoreditch have risen over 26% in the last five years, meaning that the area is a considerable goldmine for a Buy-to-Let investor. According to the Zoopla Zed-Index, the average property value is currently £729,502
A Shrewd Investment
Shoreditch has grown and developed from a formerly rundown community into a chic and edgy corner of London. The area has quickly set the pace as a property hotspot because of its successful regeneration and is considered to be a shrewd investment for Buy-to-Let landlords because the potential for profit is enormous.
A breakdown of the facts and figures demonstrates why Shoreditch has a plethora of positives and next to no negatives for investing in. A recent Simply Business poll saw 37% of landlords vote East London as the best place to purchase a new Buy-to-Let property.
Rental experts suggest that a yield of 4% is a solid return and Find Properly states that the average rental yield in the Shoreditch area is 6.7%, which is higher than the London average. The expected rental yield for a one bedroom property is 3.8%, 3.7% for a two bedroom and a three bedroom and 15.6% for a four bedroom apartment which is excellent news for investors.
The area is thought to be a consistent long-term investment offering assurance for any investor.
Innovative Transport
Another reason why Shoreditch is a fantastic Buy-to-Let investment is its enviable transport links. The area is just a 15 minute walk from Liverpool Street station which is on several Tube lines including the Central line and also benefits from National Rail links. There is also Shoreditch High Street station, which is on the Overground. The area is also accessible from Hoxton Overground station, as well as Old Street on the Northern line.
The area will also benefit from Crossrail, which will run through Liverpool Street. Crossrail, will be a direct line from West to East London and the Home Counties, it is set to revolutionise how Londoners travel across the capital. The new railway has already impacted property prices, some areas have seen a 60% increase and that's before the line is even finished!
In 2017, MoneyWise outlined the areas which had already seen increased property prices because of their location on the Crossrail line. The report states that Liverpool Street, had seen a 55% increase in the 10 years since the Crossrail project was announced.
Last year, Galliard Homes wrote a comprehensive guide to Crossrail, which outlined that property experts estimate that the project will add a total of more than £5.5 billion to property values, and that since the project began in 2012, the route already has 57,000 new homes planned alongside it.
Tech Hub
Technology has become synonymous with Shoreditch as it has dominated the location of the sector since 2009, and businesses continue to set up shop in the exclusive E2 postcode. East London's reputation as a 'Tech City' is rapidly increasing year-on-year and has proudly obtained the title of the world's third-largest start-up cluster following in the footsteps of San Francisco and New York City.
Shoreditch also has some serious kudos; in 2010, the area was seen to have so much potential that former Prime Minister David Cameron announced that the government wanted to create a world-leading technology hub in the East End and started a programme to create new jobs, diversify the economy and support sustainable economic growth in the area.
Cameron said at the time: 'We're not just going to back the big businesses of today; we're going to back the big businesses of tomorrow. We are firmly on the side of the high-growth, highly innovative companies of the future. Don't doubt our ambition.'
East London's Tech City has gone from strength to strength in the last seven years and is no longer exclusively home to start-ups. Global giants such as Facebook, Google, Amazon, Intel and Cisco have their Headquarters here. The Guardian states that Amazon alone occupies 600,000 sq. ft. of office space in Shoreditch.
Shoreditch is a wise investment for Buy-to-Let landlords, as it has developed from a typically East End corner of London, into a lively and creative part of the capital. Property prices are increasing year-on-year, which means purchasing property in the area should be a no-brainer for any savvy investor.
Property in Shoreditch
The Stage
Galliard Homes is proud to present The Stage, in a joint venture with Cain Hoy, McCourt, Vanke and The Estate Office Shoreditch. This will be a new, mixed-use development which will include 412 luxurious apartments set within a 37-storey tower and will have over 400,000 sq.ft. of office, retail and leisure space, as well as a world-class heritage centre.
The Fusion
Now sold-out, The Fusion in Shoreditch is a boutique development comprising 26 exclusive apartments arranged from first to fifth floor level, with many boasting views across the City skyline. The development also features a private landscaped garden and 1,250 sq.ft. of communal space.
Edited: 15th November 2022