The 2016 Crossrail Report for Buy-to-Let Investors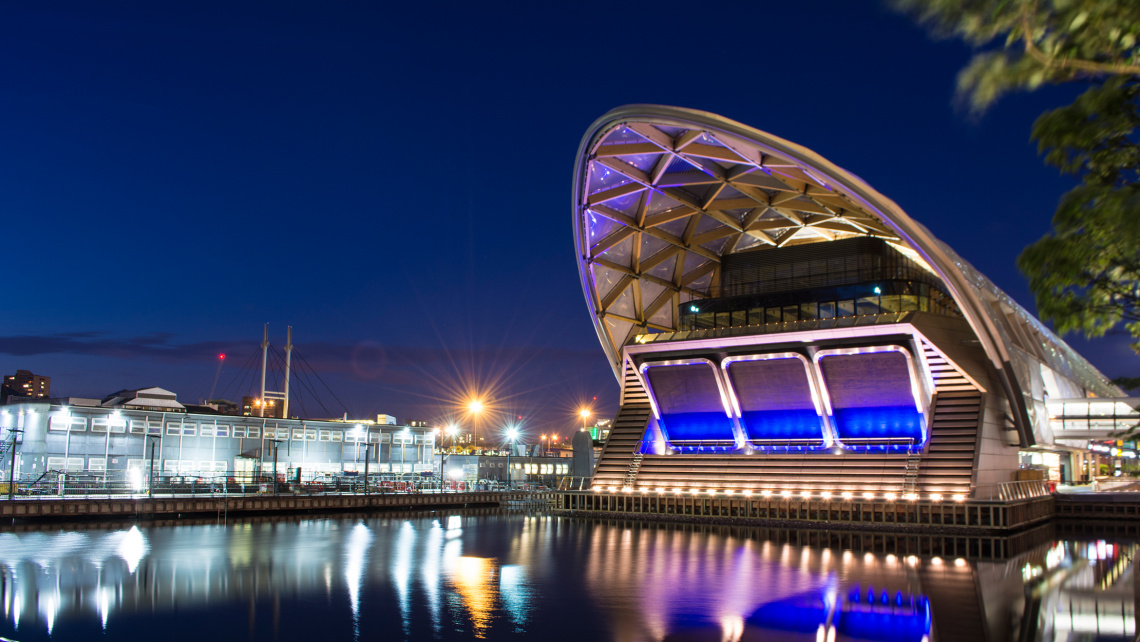 With less than nine months to go until the first Crossrail trains depart between Shenfield and Liverpool Street, Buy-to-Let investment along the new route is accelerating more than ever before, with experts estimating that the Elizabeth line will add a grand total of more than £5.5bn to property values.
Since its formal inception back in 2008 with the Crossrail Act, investment across London and the South East has blossomed, with both UK and overseas investors looking to claim their portion of the new east-west route running through Essex in the east down to Berkshire in the west.
Spanning more than 100km, the new Crossrail route has surpassed the 75% mark to completion, with the first trains expected to run from May 2017, and the second part of the route between Heathrow and Paddington from 2021. By 2022, Crossrail will be fully-operational and no doubt by then property prices will look even more promising than they do now.
A New and Improved Urban Realm
New research has found that property prices are now approximately 16% higher than the Greater London average and 7% higher than a home located near a non-Crossrail station. But it's not just the faster journey times that are causing prices to soar. In areas where Crossrail stations are being created, for instance Tottenham Court Road and Canary Wharf, the aesthetic rejuvenation is as anticipated as the new transport infrastructure. These areas are expected to welcome new shops, offices, public spaces and thousands of new homes - totalling 3.3m sq. ft. - creating a 'new and improved urban realm' - thereby causing a rippling effect on the surrounding properties.
According to Sir Terry Morgan, the Chairman of Crossrail: 'If you go back in time, railway has always created regeneration…as the Tube grew so did London and this Crossrail programme will go through exactly the same experience again.'
So far 57,000 new homes are planned along the route, whilst local councils are working to enhance their town centres to coincide with the transport regeneration. Albeit, the existing properties are said to have their values increase a further 13% - equating to around £60,000 - by 2018; nearing more towards 20% - or £100,000 - in Central London locations. There is, however, one area that is standing out above the rest…
Slough: The 2016 Crossrail Winner
Already a booming business town with a number of town centre regeneration plans underway, Slough has seen house prices rise more than 60% since 2010 - the biggest leap of all of the Crossrail locations. The average asking price now sits at £283,891, with properties within a mile of Slough station said to be benefitting the most.
Read more about the 'Crossrail Effect' in Slough here.
Crossrail aside, Slough is now one of the top commuter hotspots for those looking to live outside of the capital; understandable, of course, since Slough station offers a mere 17 minute journey to London Paddington.
Other Crossrail Beneficiaries
The South East region recorded an average growth of 36% over the last six years, with prices in Shenfield and neighbouring Brentwood - which sit at the very eastern section of the line - exceeding the regional average with a rise of 43%.
According to a report by CBRE, Crossrail is a property 'game changer'. The real estate giant predicts that the strongest growth will be along the western sections of the route where access to Central London and more eastern sections such as the Docklands are less accessible, which is probably why we're seeing such remarkable results in Slough.
For more information about Crossrail and to view a breakdown of property price forecasts, take a look at our investor's guide to Crossrail hotspots.
Why Should Buy-to-Let Investors Take Notice?
Whether you're new to Buy-to-Let or have a bursting property portfolio, what's key to remember when deciding on a location to invest in is the location. You could have the most contemporary and stylish property on offer at a competitive price, but if it's not close to transport facilities or local amenities then you could run the risk of having an empty property down the line; properties near train stations are highly sought-after and you're bound to find a tenant willing to pay a few extra pennies for convenience.
It's also important to stay relevant and be aware of trends. For instance right now we're seeing a number of people flocking to the Home Counties to rent or buy as a result of London's soaring prices. With projects such as Crossrail closing the gap between the country and the city, a property within a 30 or 45 minute commute of Central London is sure to pay off down the line.
Find out more about what tenants look for in their rental home or read about how to run a successful Buy-to-Let business with our dedicated guide.
Thinking Ahead to Crossrail 2
Buy-to-Let investors who have already experienced an impressive amount of capital growth, as well as increased rental yields thanks to Crossrail, no doubt have a huge incentive to once again trust transport-led regeneration once Crossrail 2 comes around.
The £27bn north-south route is not expected to be operational until 2030, but estate agents are already hinting that this should be something Buy-to-Let investors start to consider - especially if it's a long-term investment plan.
Take Clapham Junction, for example. Those who invest here could see the value of their properties rise tenfold in the coming years. It's already Europe's busiest interchange with more than 2,000 trains passing through each day, but it is soon to benefit from Crossrail 1 and, following that, a Northern line Tube extension, and following that - Crossrail 2. With this in mind, it's fair to say that it's not idealistic to think the property prices of 2030 for Clapham will prove to be a sound investment for those who decide to buy now.
Browse the best Buy-to-Let locations inside and outside of London.
Edited: 12th December 2022