Healthy Supply and Demand Will Prop Up House Prices this May by Anna White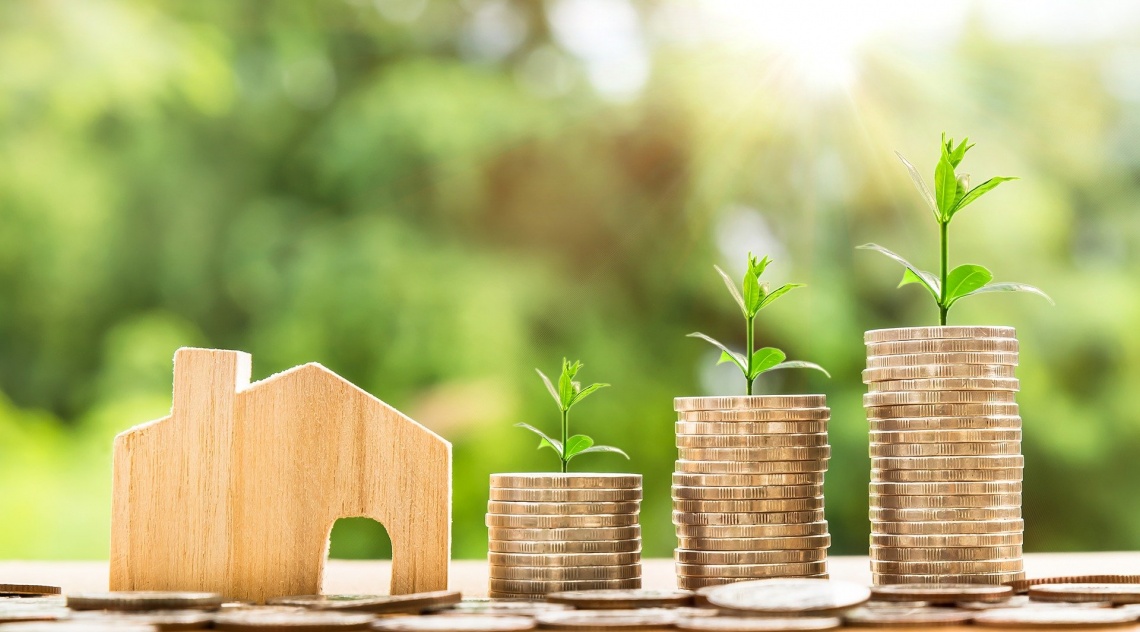 This guest article was written prior to the Stamp Duty Holiday changes announced by the Government on 3 March 2021 and all information was correct at the time of publishing. To view the most up-to-date information on the Stamp Duty Holiday and Galliard's extended deadline, please click here.
A busy but calm spring selling season is on the cards
The UK property industry is readying itself for a bumper spring, despite warnings that the stamp duty deadline could create a cliff edge in prices and sales.
2020 was a year of unprecedented disruption and unexpected demand, but there are early signs that typical seasonal patterns may resume soon.
To recap: almost a year ago Covid-19 hit the UK and the Prime Minister shut the property industry - apart from some construction activity and the virtual sale of new build homes. Experts feared a price crash as a direct consequence of the sales stand-still.
However, when the sector reopened eight weeks later a swell of pent-up demand took the market by storm. The property portal Rightmove reported its busiest ever day on Wednesday 27 May. More than six million people searched listings on the site, up 18 per cent on the same day the year before.
Such surfing was driven by several different property tribes acting at once. Young workers who had spent the first national lockdown in a shared rental pad, working from home alongside flat mates, or living at home with parents, were desperate to buy their first home. Growing families who endured the incarceration with small children in a small space were also extremely motivated to find a family home with a bigger garden. For some this meant making the urban-to-suburban or suburban-to-rural move earlier in their property journey.
In short, during that spring lockdown every household re-evaluated their property needs - whether they were in a position to move or not!
This mood was stoked in July by the Chancellor. As part of his emergency summer budget, Rishi Sunak announced a stamp duty break until the end of March 2021.* Homes worth less than £500,000 would be exempt from the transaction levy which translated into a £15,000 discount on all properties valued above that threshold.
As a result, the property industry did not take a holiday in August - typically one of the quietest months of the year. Nationwide reported an uptick in prices of two per cent on July - a record for August. This took the national average house price to £224,123 according to the bank.
This furore flowed through the autumn. Transactions did not pause in the month-long November national lockdown and carried on through Christmas. New data from HMRC released this week shows that sales activity was up 16 per cent in the last quarter of 2020 on the year before and that the number of people exempt from stamp duty tax was up 127 per cent due to Sunak's tax gift.
Even January smashed expectations with leading estate agents reporting a record month (for that time of year) for new buyer enquiries. The appetite from first-time buyers was still there, as seen at Galliard's transformative scheme Wimbledon Grounds.
The developer has assisted the historic football club AFC Wimbledon to complete the construction of their new stadium and the team now play back in their spiritual home. 600 new homes are being cleverly built around the ground to create one 51,000 sq m residential and sporting lifestyle hub.
Each property will have a balcony or terrace and residents will have access to a hospitality suite and fitness centre. Wimbledon Grounds will be connected to the overhauled town centre and beyond by a new cycle highway. Prices start from £440,000 and stamp duty will be paid until October 1 2021.*
There was an additional emerging trend in January with the roll-out of the different vaccines to retirees. London's estate agents are reporting an upswing in interest in waterside boltholes along the Thames from isolated retirees who feel they have missed out on culture and activity for too long.
The flip side of this nine-month market of frantic activity is that transactional logjams have built-up across different price points. Major lenders, who had to shut call centres due to covid outbreaks, struggled to meet demand and process mortgage applications. The impending stamp duty deadline compounds this as the industry - as one - battles to complete sales before the window shuts on 31 March.*
Galliard to pay stamp duty discount until 1 October 2021*
There is a nervousness around the end of the stamp duty holiday - especially as the full economic effect of the furlough scheme and reality of unemployment are not yet fully visible. But it has to end at some point, says Galliard's Head of Sales David Galman.
"At Galliard, we don't believe there should be a blanket stamp duty deadline extension. In fact, it has already smoothed out any fall in sales in the autumn when the first furlough scheme finished.
"However, it is vital that all sales being processed, due to benefit from the holiday, are honoured. Especially if the current national lockdown causes them to be delayed through no fault of the buyer or vendor," he explains.
"To be safe, all sales must be in the hands of the lawyers by mid-February, but to help our customers in tough times, Galliard will pay stamp duty discount until 1 October 2021," he adds.*
Rather than activity falling off a cliff in April, surely this lockdown will act as a repeat of the one last spring. Some first-time buyers - stuck at home and with such social limitations - will have saved a deposit over the course of the pandemic.
The same feelings of pent-up frustration will drive people to move to more suitable accommodation and if the last year reaffirmed anything, it is to seize the day. This sentiment should feed into another wave of demand as the weather turns.
* Please note this information was correct at the time of publishing and has since changed.
Edited: 15th November 2022