London's Vision to be the World's Smartest City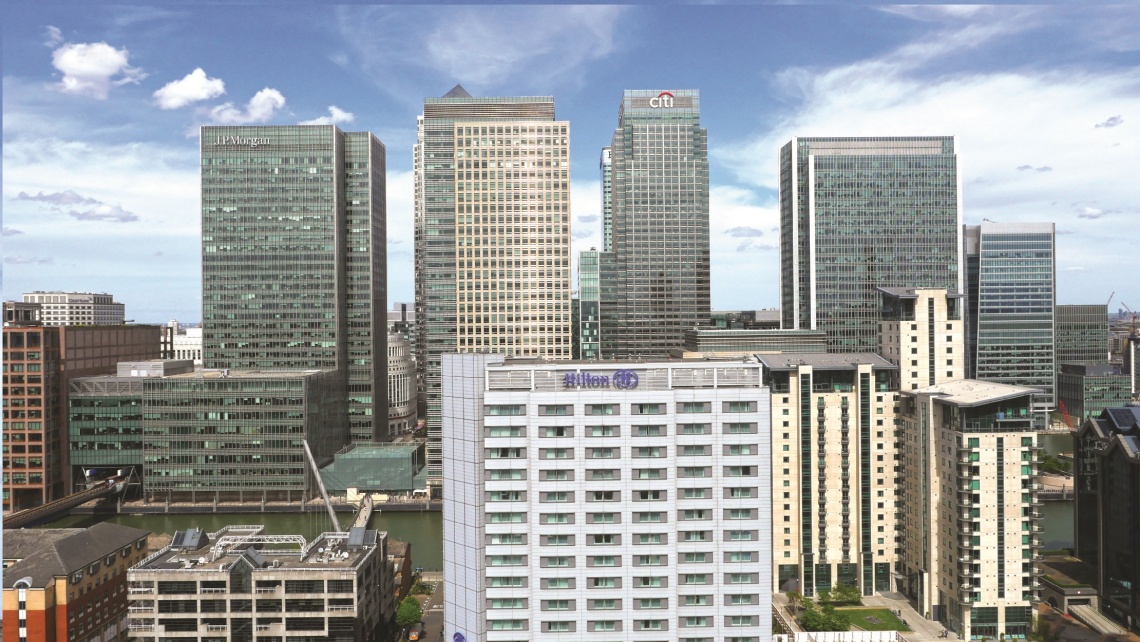 In this year's IESE Cities in Motion Index, London snatched second place as the world's "smartest city" out of 180 destinations, followed by Paris and preceded by New York.
The UK capital came in first place for mobility and transportation, hosting more business schools and further education establishments than all other cities in the league table, whilst coming in second for overall international impact. This comes at the same time that the Mayor of London, Sadiq Khan, pledged his vision for London to become the world's leading 'Smart City'.
Technology to Optimise City Living
According to a United Nations report, around 54% of the global population lives in cities, with a projection that this will be beyond 60% by 2030 - equivalent to one in three people. This means that the pressure is on for the world's most densely populated cities to adapt and revolutionise, whilst simultaneously maintaining energy-efficiency and boosting economic activity.
Urban communities' biggest issues to tackle include air pollution, housing, traffic mobility and overall connectivity; all of which are now being increasingly relied upon by the technology sector. In another analysis of the world's smartest cities by Juniper Research, cities employing the use of smart grid technologies and traffic regulation technology, as well as Wi-Fi access points and electric car charging points were ranked the highest. London once again came in the top three, achieving huge recognition for its forward-thinking technological platforms, including London Datastore - a free and completely transparent data sharing service that records everything about the British capital, from the economy to the environment and housing.
"The potential for cutting-edge technology to tackle a host of social, economic and environmental challenges is immeasurable. From air pollution and climate change to housing and transport, new technology and data science will be at the heart of the long-term solutions to urban challenges," stated Mayor of London Sadiq Khan at the opening of London Tech Week 2017.
Energy-Efficiency at the Heart of London's Forecast for 2050
Greater London's population is set to rocket to 10.89m by 2041 and 13m by 2050; at which point we could be living in an "app-powered world" with futuristic technologies such as facial recognition software instead of Oyster cards, driverless cars and even the arrival of Crossrail 4.
The Mayor of London Sadiq Khan's new transport plan envisions a city that will be entirely emission-free by 2040; starting first with taxis and private hire vehicles such as Uber by 2033, followed by buses and then to all remaining vehicles.
Major works are also planned to create brand new river crossings around Central and East London, whilst the majority of new developments across the capital are now focusing on creating greener, more pedestrian-friendly public realms. Of course, as London's population continues to swell and the city introduces more high-rises to its skyline, maintaining an eco-friendly environment with green spaces amidst an increasingly urban atmosphere will be a challenging prospect. However, with the UK and London hailed as the 'tech capital of Europe', attracting more investment into the tech sector than any other European country in 2016, there is little doubt in the British capital's capability to meet the demands of smart, urban living.
Galliard Homes' Vision
Galliard Homes is dedicated to building market-leading homes with state-of-the-art specifications and technology to enhance comfortable, modern living in the capital's most desirable investment hotspots.
Find out more about our new-build homes or call us today to find out how you can invest on 020 3409 2270.
Edited: 7th September 2023