East London Welcomes Pedestrian-Friendly River Crossings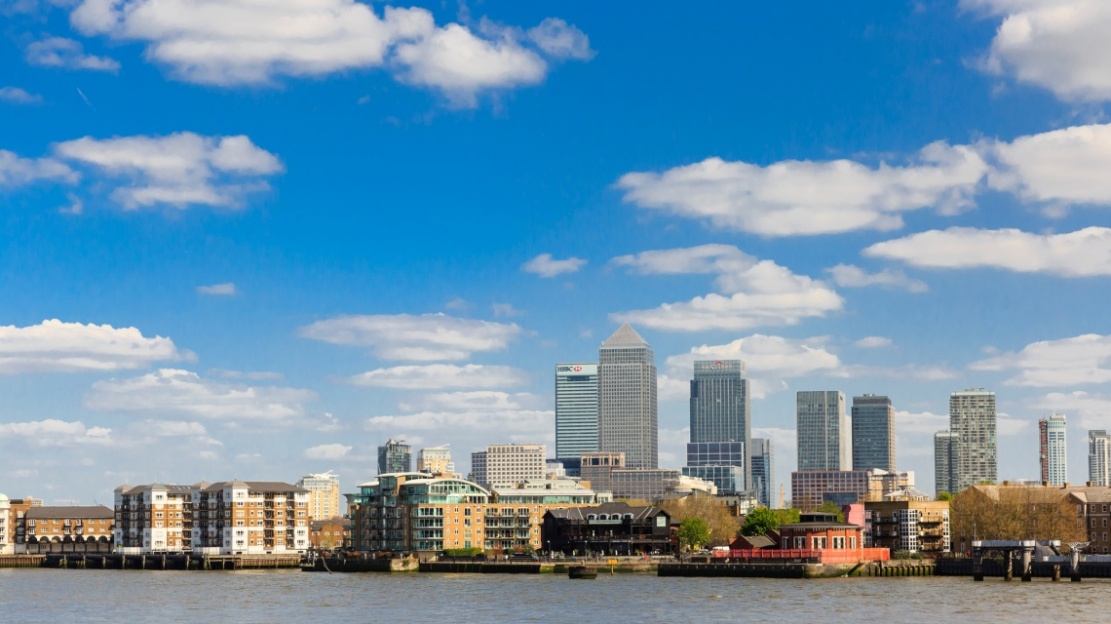 London's transport network is one of the largest and most effective of its kind in the world. As the population is set to soar from 8.6m to 10m by 2030, with the east expected to see the highest growth, the necessity to build and maintain a future-proof infrastructure to cater to the increasing number of commuters is now central to the capital's vision for a more interconnected city.
Having recently been ranked the most innovative city in the world for a second year in a row, London's ability to adapt and recreate long-standing solutions to benefit the economy and lay the groundwork for a prosperous future is certainly applaudable. With the likes of Crossrail, Crossrail 2 and numerous regeneration projects underway, the Mayor of London has proposed yet another 'stepping stone to success' as part of a new report, Connecting the Capital, which suggests plans for London until 2050.
The Mayor of London announced that talks are underway to build 13 bridges and tunnels between Imperial Wharf in the west and Dartford in the east. This is expected to increase the capacity of pedestrians and cyclists by nearly 50%, and as well as driving economic growth and improving day-to-day travel, Mayor Boris Johnson is hoping this will also encourage a healthier lifestyle, getting more people out walking and cycling.
East London will hugely benefit from the changes, as the existing connections consist of just three road crossings in the 14 miles between Tower Bridge and M25, and one bus route that crosses the Thames.
Mayor Boris Johnson stated: "By creating more links between the north and south of the river, we won't just improve day-to-day travelling across the capital, we'll unlock areas for development and create thousands of jobs and homes."
It is still being decided which of the crossings should be bridges or tunnels, with a number of environmental and visual effects to consider, but once planning has been confirmed, we can expect to see these new crossings popping up across London within the next 20-30 years.
The proposed crossings include:
A pedestrian and cycle bridge between Rotherhithe and Canary Wharf
A ferry linking North Greenwich with the Isle of Dogs
A ferry linking the Royal Docks with Charlton Riverside
A tunnel linking Silvertown with Blackwall Tunnel
Multi-modal crossing between Thamesmead and Beckton
Multi-modal crossing between Belvedere and Rainham
London Overground extension from Barking Riverside to Thamesmead
Crossrail line linking Woolwich with Custom House and Canary Wharf
Crossings Currently Underway
Brunel Bridge
The bridge between Rotherhithe and Canary Wharf, named 'Brunel Bridge', could be delivered in the next four years, and is predicted to see more than 10,200 cycle journeys and 3,000 walking journeys every day - equating to 160 full buses! As Rotherhithe's population is set to grow with the building of 4,000 new homes in Canada Water, and as Canary Wharf's working population is estimated to grow by 100,000 by 2036, this bridge will be a fantastic solution, potentially easing the Jubilee line and adding a safe, less-crowded alternative for commuters.
Silvertown Tunnel
The Silvertown Tunnel, which is expected to cost £175m, will begin construction in 2018, with the aim of opening between 2022 and 2025. It is hoped the new tunnel will ease congestion, offering two lanes in each direction with one reserved for heavy goods vehicles and buses.
Gallions Reach and Belvedere Crossing
A bridge linking Western Way in Thamesmead with the Royal Docks has been proposed, as well as a Belvedere crossing linking Bronze Age Way in Belvedere with Marsh Way in Rainham. The final decision to proceed will take place in 2017, with the intention of opening in 2025. TfL believes this will improve walking and cycling in the area and reduce cross-river journey times, creating easier access for both work and pleasure opportunities.
Crossrail and Overground
Crossrail is already well-underway, expected to open from 2020, and the Overground extension could be up and running by 2021.
Property
Marine Wharf East, Royal Gateway and St Luke's Square are now sold out. Please read further for more information on each of these developments.
Marine Wharf East, Surrey Quays
Situated just 10 minutes from Surrey Quays Overground station, just one stop from Canada Water, Marine Wharf East offers a superlative selection of one, two and three bedroom apartments around exquisite landscaped grounds and 1,800m of public open space. The River Thames Path Walk is just a minute away, adding a nautical charm to this luxury, new-build development in a highly regenerative area of the Docklands.
Royal Gateway, situated in the rapidly-growing business and residential district, the Royal Docks, is an all-private development consisting of 336 highly-contemporary apartments. Residents can revel in a truly luxurious lifestyle with a proposed concierge service and access to podium landscaped gardens, not to mention the outstanding interior features and appliances included within the apartments. Another impressive facet of the development is the market-style pedestrianised walkway, adding a thriving community atmosphere at the centre of the site.
St Luke's Square, Canning Town
Having successfully sold-out in 2010, St Luke's Square came back with another fabulous assortment of apartments, which are now fully sold out. Situated in a fantastic commuter hotspot, ideal for travel towards Canary Wharf and the City, residents can enjoy premier-level specifications to enhance a comfortable and contemporary lifestyle, including access to a private internal patio or courtyard garden, with the added exclusivity of a 24-hour concierge. For utmost convenience, Canning Town Tube and DLR station is just a five minute walk away.
Edited: 22nd November 2022