Middle Eastern Buyers and London's Residential Market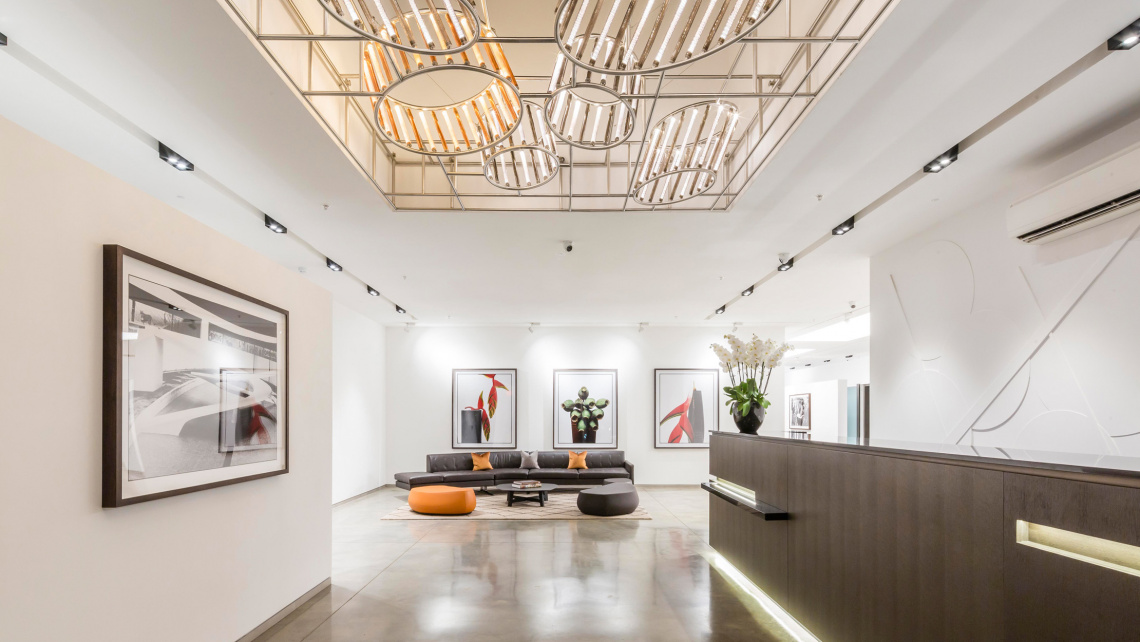 Ever since the Brexit referendum, London's property market has remained strong thanks to the soaring interest of many foreign investors.
Since the fall of the pound after Brexit, investors from the Middle East have not hesitated to jump at the prime investment opportunities being offered by the British capital. There is a long-standing history between Middle Eastern buyers and the London property market; they even forked out an impressive £5.9bn in London property investments in 2015.
Post-Brexit Window of Opportunity
One of the most successful companies in the United Arab Emirates, Abu Dhabi Financial Group, already has a significant portfolio of developments in London worth approximately £2bn, and the business shows no sign of stopping there. At present, investing in London's property market is so appealing to global companies, such as Abu Dhabi Financial Group, because now is the prime time to take advantage of possible property investment opportunities while prospective competitors may be reluctant to after the Brexit vote earlier this year.
Currently there are many property developers who can see that buyers and investors from the Middle East are enthusiastic about venturing into property outside of Prime Central London. Statons, an estate agent in North London, has noticed a steady increase in the number of enquiries from Middle Eastern investors throughout the second half of 2016: 'Over the past couple of weeks we have spoken to new clients in the Middle East, who have asked about opportunities in North London - within easy access to Central London, but where prices are more realistic.'
Who is Investing in the London Property Market?
Ever since the pound plummeted after Brexit, foreign investors have been keen to bargain-hunt in the British capital. As well as an increase in Middle Eastern investors taking an interest in London's property market, many estate agents have also noticed that Chinese and Spanish buyers have also been jumping at the chance to secure a property in the capital.
Iranian buyers are eager to get a foot onto the London housing ladder after January 2016 saw international sanctions on Iran annulled. Because of this, Iranian assets, worth an extensive sum, were released which will allow prosperous Iranian investors to venture into the London property sector. An Iranian-owned estate agent in London, Rokstone, has stated: 'Wealthy Iranian buyers will join the ranks of Qatari, Kuwaiti and Saudi buyers and become significant players in the London luxury property market…the number of Iranian buyers looking for homes in London over the next two years will rise by 25%.' Certain ultra-rich Iranian individuals worth over £30m, at the very least, are predicted to spend an approximate total of £6bn in European cities, including London, within the next five to 10 years.
Why is London so Appealing to Middle Eastern Property Investors?
Middle Eastern buyers have a long-standing history with London's housing market, with many investors choosing the city as their location of choice since the mid-20th century. Faisal Durrani, Head of Research at the international firm of property consultants Cluttons, has stated: 'London's residential real estate has long been a global star performer with close to 70% residential capital value growth recorded in the past 10 years alone, and we continue to witness an uptake in interest from Middle East investors.'
Investors from Iran, in particular, are fond of the British capital because it is already home to a substantial Iranian society. Approximately, there are 80,000 Iranians living in London today, which is an aspect that these investors favour because there is a strong sense of community. However, Rokstone believe that London's level of education and its choice establishments are a prime aspect of what attracts Middle Eastern investors to the city: 'Education is a key part of the attraction, Britain has an outstanding education system and many wealthy Iranians will want their children to have a school or university education in London and they will buy a family flat as a base for them.'
Edited: 15th November 2022