UK Property Market Snapshot 2016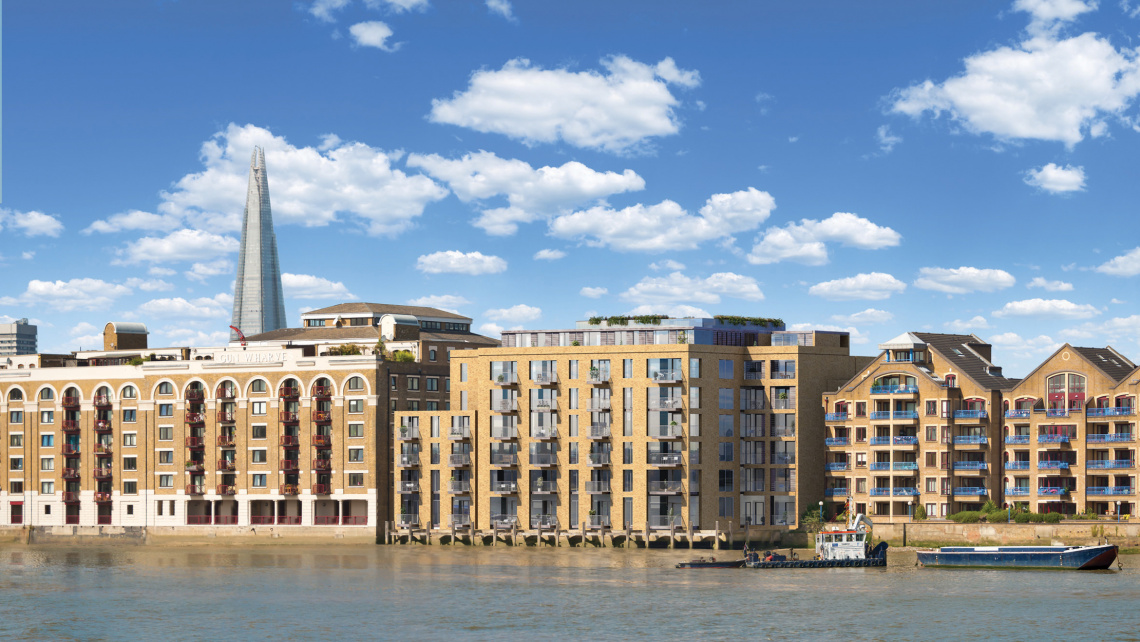 For many property investors, Doomsday struck on 23rd June when the UK voted to leave the European Union, with many plummeting forecasts causing a market-wide fear that another recession could be on the horizon. However, whilst some regions are experiencing a slight slowdown due to an understandable shock adjustment, the overall UK property market is still showing signs of great strength.
The Property Market Post-Brexit
The UK's decision to leave the EU has no doubt created an air of uncertainty in the property market, with many predicting a severe economic downturn, sending housing prices falling up to 18% according to former Chancellor George Osborne's pre-referendum forecast. However, property experts remain hopeful and say that recent figures indicate that there is certainly a 'correction' to the UK property market, but hardly any sign of a crash.
Whilst estate agent Haart stated that 'Vote Leave' has resulted in a £30,000 drop in the price of an average London property in July 2016, with prices appearing to be down 0.9% nationally, many experts believe that it's still too early to diagnose any significant effect on the property market. The data drawn shows month-on-month progression, or in this case regression, however Halifax states that we will only begin to have a clear understanding of Brexit's impact once we can compare quarterly figures instead of month-on-month data, which can vary year-by-year whether or not there has been a major public vote.
Property Investor Today reports that the UK's property market has remained 'remarkably resilient' despite many concerns for its future. According to Rightmove data by Jackson-Stops & Staff, nearly 41% of the homes available for sale nationally the day before the EU referendum are now under offer. Compare this with August's figures and the number of properties on the market appears to have increased by nearly 2%, with the number of homes under offer down by 4.3%. Combine this with the fact that the average asking price in England rose by £1,040 in just two weeks - £240,470 on 25th July to £241,510 on 8th August - then it is apparent that there is a slight slowdown, but by no means a descent into disaster.
What This Means for Overseas Investors
In the days following 'Vote Leave', sterling fell around 12% against the Chinese yuan, giving overseas investors the chance to secure a UK property with an attractive discount. Dollar-based investors have also benefitted since the value of the pound against the dollar fell 11% - a 30-year low - to below .30. This means London's prime property locations are up to 20% cheaper in US dollars.
Should the market continue to show signs of wavering, particularly in London, overseas investors are sure to have a part in helping to keep the market afloat.
Find out everything you need to know about UK and London property investment for the overseas investor by taking a look at our dedicated guide.
The Buy-to-Let Response
Landlords have been found to now be 'retreating from the rental market', with the number of new landlords listing their properties down 19% on the month and 46% over the year. However, this is more likely to be due to the 3% Stamp Duty add-on for Buy-to-Let investors, which was introduced in April 2016, as sales skyrocketed in the lead-up to the change before hitting the inevitable slow patch following the change.
However, Buy-to-Let investors should not despair - there are ways around the recent government changes, and the interest rate cut (see below) is expected to give landlords a welcome respite.
For more information about Stamp Duty and the forthcoming tax relief deductions, take a look at our survival guide for the Buy-to-Let investor.
The Impact of the Interest Rate Cut
In the first week of August, the Bank of England cut interest rates to a record low of 0.25% as part of the post-Brexit response to evade another recession. This means great news for existing homeowners, especially for those on tracker mortgages which adjust depending on interest rates, and so will benefit from lower monthly repayments.
Buy-to-Let investors can also expect to see a higher yield on their assets, especially since there continues to be a strong demand for homes due to a rising population. A lower interest rate combined with even an unchanging yield will result in an increased profit margin.
Founder of online estate agent eMoov.co.uk, Russell Quirk, stated: 'A cut in interest rates is the antidote for the post-Brexit worry and will, as a consequence, ensure that the UK economy continues to be underpinned by buoyant property prices.'
An Opportune Moment for First-Time Buyers
This is a great time for first-time buyers to take the leap onto the property market. The Council of Mortgage Lenders found that more mortgages were handed out to newbie homeowners in June than in any other month since 2007 - totalling 34,400 loans worth a combined £5.5bn compared with 35,300 in August 2007.
On the whole, mortgage deals are offering lower rates, with more deals and incentives, and the Bank of England is endorsing it in the form of a £100bn fund called the Term Funding Scheme (TFS), whereby they will lend to banks who offer rates near to the new base rate - all in all giving first-time buyers, as well as existing homeowners, a helping hand when securing a new mortgage.
There is only one slight downside: an interest rate cut does also mean that savers will not experience the same capital appreciation as they would have in previous months. For those still trying to save for a deposit, this may be a hard pill to swallow, but there are other options available such as the Help to Buy ISA, which can boost first-time buyers' savings by 25%. Find out more information here.
The Current Forecast
This year so far, prices have fallen in London, the North of England, the West Midlands and East Anglia. Whilst we cannot deny this has been partly due to Brexit, property experts say that we have to allocate part of the blame to a natural 'summer slowdown'. Capital Economics has forecasted - bearing in mind the new interest rate - UK houses prices should, in fact, rise 2% in 2016, and again in 2017, followed by a 3% increase in 2018. Data revealed by Halifax also found that whilst prices declined by 1% between June and July this year, overall house sales for the first half of 2016 we actually 11% higher than between June and July of last year.
And the Most Successful UK Region is…
According to Homes and Property, the East of England is the 'fasted rising region' with prices having risen around 11% in the last year alone, whilst the South East came in second place with an average growth of 9.5%.
The property commentator stated that commuter towns within an hour of London have seen the greatest influx of interested buyers, for instance Luton in Bedfordshire is said to be the second-fastest growing area in Eastern England rising over 18%, whilst Slough in Berkshire has risen by 17% in the last 12 months, largely due to Crossrail which is set to commence services there from 2020.
Property
Galliard has two new developments in Luton, The Landmark and Carlton House, with apartments now selling off-plan from just £139,995. Alternatively, Slough also has two new developments, Skyline and Atria, boasting an exemplary variety of studio, one and two bedroom apartments.
Part of Galliard's Summer Sales, both investors and homeowners can choose from a variety of new developments in the commuter towns surrounding London. As well as offering competitive prices, buyers will also be able to benefit from a number of incentive offers.
The Landmark and Skyline have now successfully sold out, for more information on properties in and around London please view our latest developments on our website.
Edited: 1st February 2023