Living in Hoxton, London N1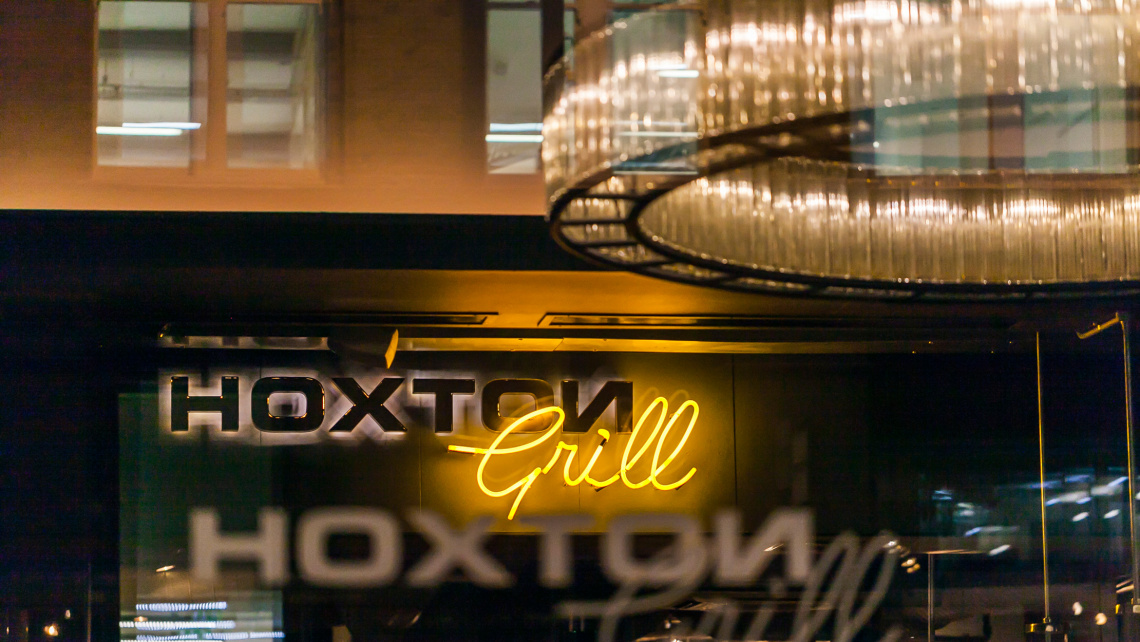 Hoxton is a quirky district in the East End of London in the London Borough of Hackney that is home to some of the best shopping and nightlife hotspots in the city.
Hoxton is a perfect location for any commuters or young professionals because they can benefit from being just north of the financial district of the City as well as the trendy and exuberant area of Shoreditch. Hoxton also boasts excellent transport options as it is not far from Liverpool Street station which will be introducing Crossrail in the near future.
Property in Hoxton
Galliard Homes has an impressive array of developments all over London and is proud to present two that are just a hop, skip and a jump away from Hoxton in the cool London district of Shoreditch:
The Fusion
Now sold and comprising 26 stylish and contemporary apartments all boasting quality specifications and superb views of the iconic City skyline, The Fusion is suited to someone looking to reap the benefits of living close to the financial district of London and the buzzing environment of Shoreditch.
The Stage
The Stage is a highly anticipated development which is expected to change the face of East London as we know it, bringing exclusive luxury to the area. The residential tower comprising 37 storeys will be the focal point of the development, along with an historical centre containing the remains of Shakespeare's original Curtain Theatre.
Looking for an apartment in Shoreditch? For further information about property availability in the area, visit The Stage.
History of Hoxton
Hoxton has always been considered as a prized area of London because of its proximity to the City of London; during the Tudor period, Hoxton accommodated numerous manor houses belonging to ambassadors and other people of such importance so that they could have some fresh air away from the city. The overpopulation of the city streets proved to be unbearable for some during this time so the gardens in Hoxton that were open to the public provided some peace and tranquillity away from the busy city lifestyle. When the 17th century came around, the large ambassadors' houses were used for different purposes and were eventually turned into schools, hospitals and madhouses. In 1695 Hoxton House was finally recognised as a private asylum and over 500 hundred psychotic patients were residents there but it eventually closed down in 1911.
Scandal is also a significant part of Hoxton's history and it has a commemorative plaque to prove it; today, this plaque is displayed on the modern flats on Hoxton Street in memory of the arrest of a conspirator of the gunpowder plot, Francis Tresham, in 1605.
Places of Interest
Food and Drink
Hoxton is a popular place to go in London as you are guaranteed to have a good time no matter where you go. You will be spoilt for choice in terms of places to eat and drink because around every corner you will find somewhere worth visiting.
Eating good food and listening to live music is always the recipe for a good evening with friends and Colours Hoxton will provide you with just that; this restaurant hosts live music and DJ's as well as mouth-watering buffalo wings which will guarantee everybody a night full of atmosphere and laughter.
Hoxton Grill is a contemporary restaurant with an open kitchen, lounge area and private dining rooms. It serves American-inspired breakfasts, brunch and an all-day menu with daily specials. With an old-fashioned bar serving classic cocktails and guest DJs at weekends, Hoxton Grill is one of Shoreditch's most popular late-night destinations.
If you are a lover of burgers then Red Dog Saloon is calling your name because it can be said that you have not lived until you have tried 'The Devastator Burger' from this favoured American BBQ restaurant in Hoxton Square.
The Breakfast Club boasts various locations throughout London and it is somewhere that everyone should visit at least once because who does not want a Bloody Mary with breakfast? Fuel your day the right way by taking a trip to this restaurant in Hoxton and browse the tempting menu where you can choose from some breakfast classics. Throughout the day, The Breakfast Club offers an abundance of American-inspired favourites and an alluring selection of cocktails.
For more information about other restaurants in Shoreditch, explore our guide to the best restaurants in Shoreditch.
Bars and Nightlife
If you want to go somewhere that knows how to do cocktails, then head on over to Calloh Callay because they get it right every time with every cocktail combination you could think of. If cocktails are not enough, then how about adding a delicious Caribbean-inspired menu into the mix? Made in the Shade is a cherished venue in Hoxton and is a place that people are more than proud to call their local.
If pubs are more your scene then Hoxton is full of an array of inviting pubs including The Three Crowns; This traditional pub will provide everything you could possibly need for an authentic British experience with an extensive wine list and selection of beers and ales. This venue has a contemporary twist with its offering of cocktails and sleek yet classic interiors which give it its own unique flair amongst the other local pubs.
Did you ever think that you could have an unforgettable night out in basement? Happiness Forgets is popular for a reason and is favoured because of its intimate yet lively ambience and you can guarantee that you will be sipping on some delicious drinks as professional mixologists will be in charge of the cocktail shakers.
Explore our guide to nightlife in Shoreditch,
Entertainment and Culture
Hoxton offers entertainment and culture by the boat load with an outstanding range of galleries and comedy clubs that will never fail to impress. One of the most popular galleries in the area is 20 Hoxton Square because it displays such a wide assortment of contemporary art, from watercolour paintings to photography by up-and-coming artists. You can make a day out of visiting this gallery because it also has a bar and a screening room; it even has its own newspaper so you can keep up to date with the work of emerging contemporary artists. On the other side of the spectrum is Geffrye Museum; this museum specialises in design and showcases the evolution of English interior style from the 17th century to the present day.
As well as culture, Hoxton is home to an assortment of venues that offer incomparable entertainment; the City Comedy Club is a venue that is a favourite amongst Londoners and performers, even celebrities that have appeared on Live at the Apollo and 8 Out of 10 Cats have performed here. Whilst having a chuckle at the performers you can quench your thirst with a beer and enjoy the relaxed and friendly atmosphere. Another of Hoxton's assets when it comes to entertainment is Hoxton Hall because it has been hosting enjoyable performances since 1863. When visiting Hoxton Hall you can expect to see a variety of captivating performances from cutting-edge contemporary theatre and entertaining cabaret.
Discover more about the culture in Shoreditch.
Shopping
Hoxton is home to a cornucopia of trendy and quirky shops that are considered to be hidden gems of London and are favoured by many for their originality and creative style. Start is one of the most talked about shops in Hoxton and has been a hit with celebrities since it was founded in 2002 because you can find designer clothes from labels such as Miu Miu, Chloé and Philip Lim.
From clothes to eccentric furniture, Hoxton has it all and Squint is the place to go if you are looking to fill your home with vintage fittings and fixtures in a variety of bright colours. This shop is managed by one of the best in the business in terms of East End design, so why not go and browse through the imaginative pieces in all of its patchwork glory. Another unique and attention-grabbing furniture shop in Hoxton is Pitfield London, full to the brim of everything you could think of to give your home style and character, from designer wallpaper to vintage home accessories. There is even an in-store café so you can refuel with its delicious assortment of cakes, bakes and coffee.
Hoxton Street Market is a treasure to the area bringing an extra slice of life and vibrancy to the community. Food, footwear and fashion are just a few of the things to expect when visiting this market. This market never grows old as the stock is constantly changing in order to showcase up-and-coming artists and designers.
Learn more about fashion in Shoreditch.
Green Space
A cherished green space in the area is Shoreditch Park that was awarded a Green Flag in 2010 and holds popular annual events such as 1-2-3-4 Shoreditch festival and a variety of popular film screenings also. This park gives the area an inviting community feel and is a perfect spot to enjoy with friends and family.
Local Authority
Education
Find out more information about universities around London.
Getting There
Overground
Reach Stratford in just 23 minutes and Highbury and Islington in just 15 minutes from Hoxton Overground station where you can change for the Victoria line, which will reach the West End in less than 10 minutes.
Underground
Just a 16 minute walk away, Old Street station serves the Northern line, which will take you to Bank in five minutes.
Edited: 22nd March 2023