The Rise of Boutique Developments in London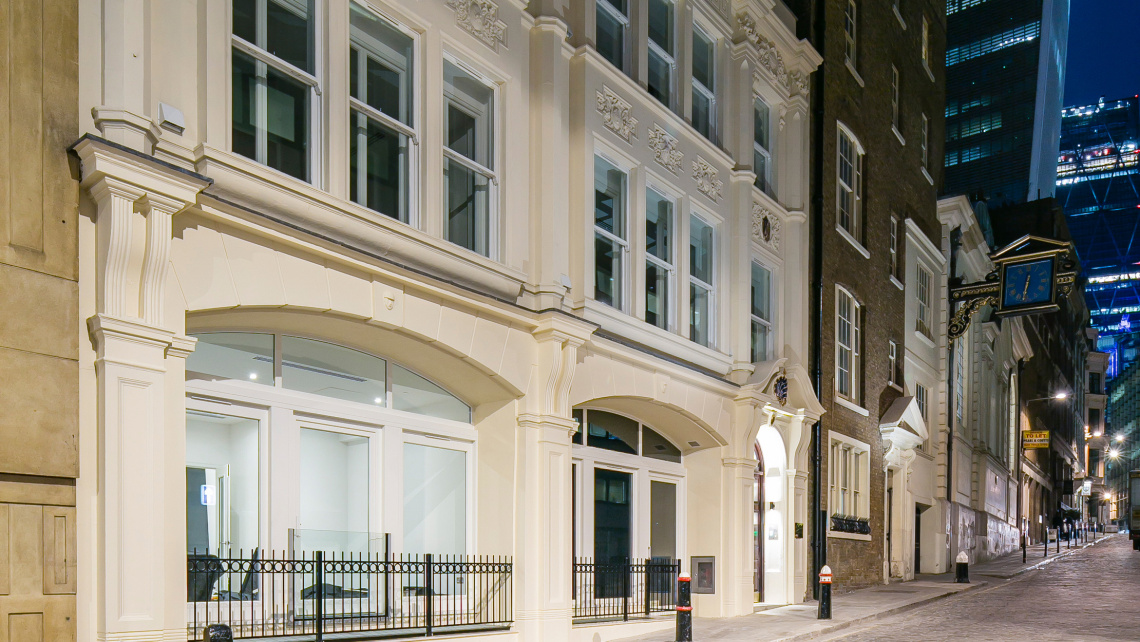 There is a new craze in the property world and it is changing the face of new developments in London as we know it. Now it would appear that smaller, charming and unique properties that have character, class and cachet are what people covet.
Developers have cottoned onto this trend and are building more boutique homes. This demand has increased as people are becoming more and more aware of the importance of interior design and architecture. Developers now want to cater to those who are after homes with flair, character and original touches. Today, it is strongly believed that beautiful, yet simple and tasteful properties gain a lot of interest because they are considered to have more prestige, not to mention better resale values than bigger development schemes.
What to Expect From a Boutique Development
What exactly is a boutique development, and how does it differ from a larger-scale project? Lately, there has been an increasing interest in homes that have been designed with an innovative approach; developers are concentrating more on creating original and bespoke buildings that will give buyers the opportunity to feel special. Boutique developments are renowned for their elaborate attention to detail and developers are not settling for anything less than creating homes that will be esteemed as works of art.
Conversions of old offices and period buildings have become immensely popular amongst developers throughout the city because the combination of old architectural designs and contemporary styles give these properties a distinctive twist that new regeneration projects cannot compete with.
The Recent Demand of Boutique Developments
Why are boutique developments so in demand, and by whom? According to the Director of CBRE, James Gunning; 'A demographic shift is going on and there's a much greater appetite for Zone 1 living. As in Paris, Barcelona and downtown Manhattan, buyers want the buzz of a busy district around them - they want to be in the thick of it.' In particular, City workers and downsizers moving in from outside London are yearning for chic homes where they can enjoy the prestige of a Prime Central London lifestyle.
Another reason why boutique developments are so popular amongst Londoners is because instead of buying into part of a big regeneration scheme, the desire to buy into a smaller development plan with a charming personal touch and panache is much more appealing.
Boutique Development Hotspots
Areas of Central London and the West End have seen huge benefits from highly esteemed estate administration by landlords including the Howard de Walden Estate, with Marylebone High Street serving as an ideal example of this. Since the Howard de Walden Estate's regeneration strategy in the late 20th century, the development of boutique homes in the area has boomed because of its village charm, a Radio 4 poll has even labelled Marylebone as 'a haven in the middle of a frantic city.'
This niche in Marylebone started with the arrival of boutique restaurants including Chiltern Firehouse; many celebrities and notable household names graced the area after being allured by this new trend of luxury property and restaurants so as a result, have generated a significant increase of interest towards the area by those who want a slice of the prestigious Central London action.
Over recent years throughout London, there has been an influx of demand for city-centre living, meaning that new homes have been created throughout the city to cater to the growing interest for London living. Even though districts in Central London, such as Marylebone are considered as some of the major hotspots for boutique developments, the trend is actually occurring all over the city with Homes and Property stating:
'Areas move at different speeds. Sometimes you cannot define why an area is on the up but you can detect it, feel the vibe. It is not always because of carefully planned regeneration, rather a confluence of people with imagination, and spirit, wanting to make their area special.'
Boutique Developments Available
The following developments have now successfully sold out but please do read on to find out more information.
The Chilterns
Adorning the charming streets of Marylebone, The Chilterns will offer a majestic selection of 44 inimitable apartments and penthouses that will be in a league of their own when it comes to boutique developments. Interior design will not come much better than at The Chilterns, as each apartment will showcase innovative designs by the renowned Rabih Hage; his artful conceptions will include Timeless, Minimalist, The Collector and more, giving each apartment a quintessence of individuality and personalised spirit. Another exceptional aspect that this boutique development will offer will be the art gallery-style entrance hall with limited edition photographs of Marylebone by none other than David Bailey; this feature will allow residents to enjoy this esteemed area of the West End to its optimum and remind them every day why they chose to live in such a remarkable part of London.
For further information about The Chilterns, please click here to view the development on our website.
St Mary at Hill
Ideal for those looking for meticulous design and exemplary architecture, Galliard Homes have exquisitely developed this selection of 10 bespoke one and two apartments in the heart of the City, which offers an intricate attention to detail and a delicate design. This boutique property boasts a unique elegance because of the effortless blend of classical and contemporary architecture; residents will be warmly welcomed into a sumptuous foyer, which is just a taster of what to expect from the apartments. Apartments at St Mary at Hill provide occupants with a sense of exclusivity as each property is unique and specially designed by the renowned specialists LKS Design & Development. To add an extra essence of distinctiveness, the impressive specifications including the stone and granite detailing throughout the apartment are hand selected and second to none.
For further information about St Mary at Hill, please click here to view the development on our website.
Hanway Gardens
Boasting an outstanding location, just a stone's throw away from Tottenham Court Road station, Hanway Gardens comprises an exceptional 18 apartments and penthouses which are adorned in finery and style. The creative atmosphere and quirky community in Fitzrovia is reflected in the sheer originality displayed throughout the whole design of this development. Much of the Georgian architecture of the building has been retained and finely interspersed with opulent and contemporary touches. Residents of this unique development will feel nothing but special with the addition of private roof terraces to selected apartments, where the buzz of the West End and the charm of the village-like ambience in Fitzrovia will create an inviting oasis, perfect for relaxing and enjoying the Central London lifestyle.
For further information about Hanway Gardens, please click here to view the development on our website.
Wapping Riverside
This impressive warehouse conversion is the epitome of class, displaying an elegant design scheme in addition to the awe-inspiring views. Wapping Riverside consists of 37 remarkable one, two and three bedroom apartments and penthouses, each of which is finished to perfection with loft-style design inspiration including an exposed brick feature wall. Wapping boasts culture, convenience for commuters and has been given a new lease of life with a recent soaring popularity towards its nightlife. The historically enriched location of this development only adds to its unique appeal as occupants are able to enjoy the culture of the area whilst having the rest of London at their fingertips.
For further information about Wapping Riverside, please click here to view the development on our website.
Edited: 21st November 2022