Relax, Work and Play at Timber Yard, Birmingham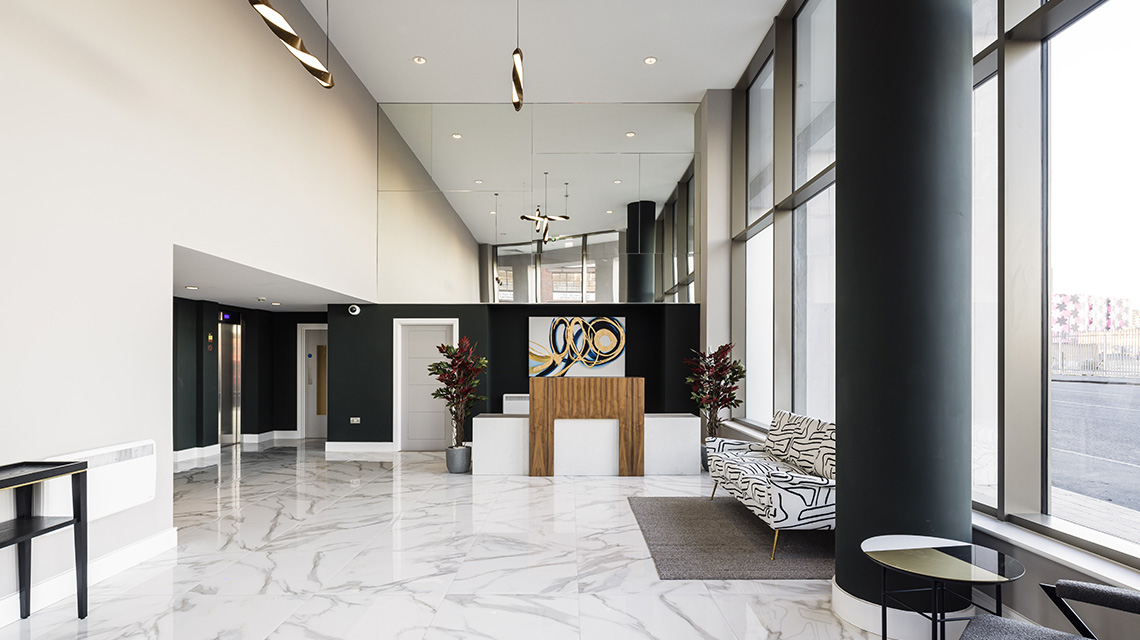 After undergoing major regeneration and upgrading its infrastructure, Birmingham has become the UK city with the highest capital growth and currently attracts the interest of many first-time homebuyers, Buy-to-Let landlords and property investors, as well as global businesses. As a result, there is a growing demand for upmarket residences within the centre of the city that offer fantastic facilities.
The information within this article was accurate when it was written on 5th May 2021. Stamp Duty Land Tax rates were amended on 1st October 2021; for up-to-date information please refer to our Stamp Duty guide. Any offers listed are subject to terms and conditions and expiry dates may apply.
Enter Timber Yard
For those looking for a home in Birmingham's thriving city centre, with excellent local transport services, bustling retail districts, world-class restaurants and top-notch amenities, Timber Yard will be the ultimate place to call home. Situated in Birmingham's vibrant Southside, nestled next to Chinatown and Gay Village, this impressive new mixed-use landmark is within walking distance of the collection of bars, restaurants, clubs, shops and entertainment venues that the area is widely known for. There is never a dull moment in Southside, but within the development itself, there's plenty on offer to keep residents amused.
Live
As society continues to adapt to a new way of life, requirements change. When it comes to house hunting, a higher significance has — understandably — been placed on homes that offer plenty of outdoor space, suitable room for working from home, on-site facilities and amenities within easy reach. This is where Timber Yard has got everything going for itself. A destination for working, relaxing, socialising and everything in between, the site is set to artfully combine 379 brand new private apartments with around 10,000 sq. ft. of commercial space and a number of highly-specified residents' facilities.
Arranged around leafy communal gardens, the two main buildings — East Block and West Block — will contain 219 properties and 160 properties respectively once completed. With a mixture of apartment layouts to choose from, ranging from studio suites to two bedroom duplexes to three bedroom flats, Timber Yard has something suitable for every type of buyer in search of a swanky city residence with access to first-rate amenities.
Relax, Work and Play
Keep Fit
Workout, de-stress and unwind in the residents' gymnasium. Placed on the ground and upper floors of East Block, the gymnasium will be fully kitted out with a selection of equipment and will have a dedicated workout zone. Managed in-house, the gym will be home to approximately 1,000 sq. ft. of exercise space in total, spread over two levels.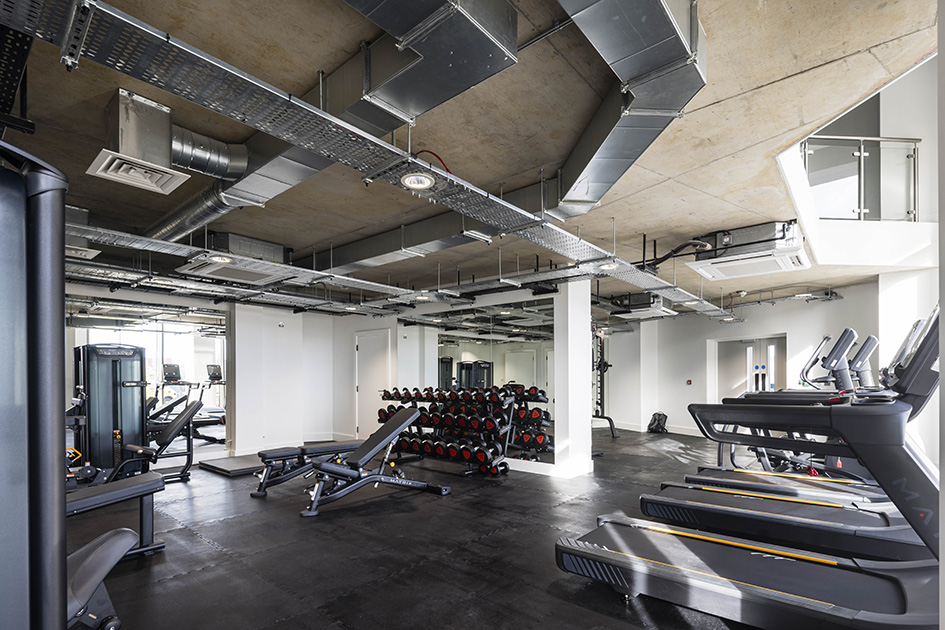 Stay Entertained
The surrounding area is renowned for its entertainment venues, notably Birmingham Hippodrome and the New Alexandra Theatre, but if you'd prefer to kick back and relax after a day's work, you can enjoy some quality entertainment without having to even step outside of the development. Grab some friends, hire out the private screening room and enjoy a movie.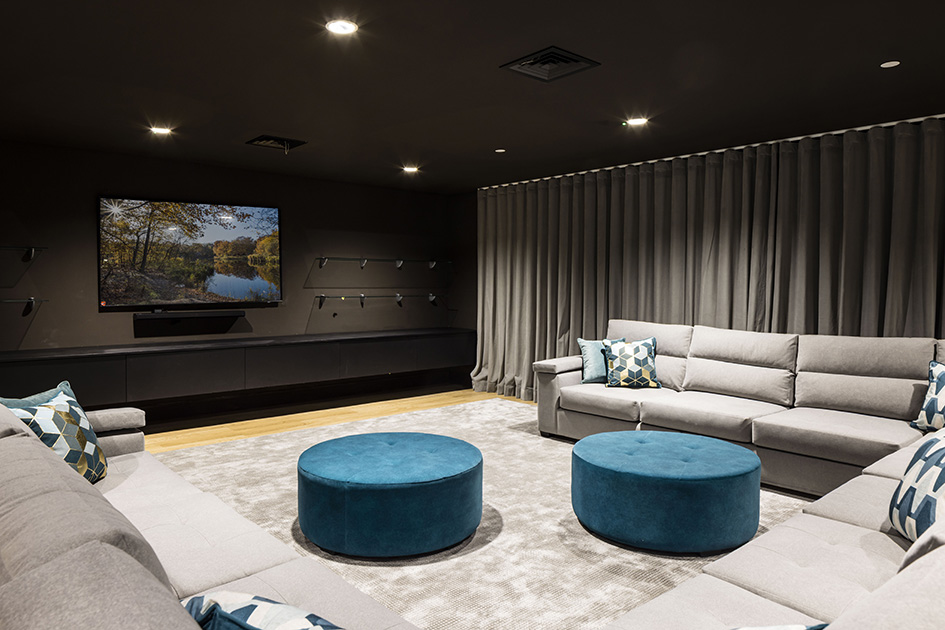 Make Yourself at Home
Whether you're finishing off some work, catching up with friends, or having a casual business meeting, there's always a quiet spot to focus and get things done in the private club lounge.
Get Some Fresh Air
Did you know that Birmingham is the UK's fourth greenest city and has around 8,000 acres of green space and 571 parks? To give residents a slice of the great outdoors, Timber Yard has been designed to incorporate plenty of outside space with a luscious landscaped communal garden at the core of the development. This leafy oasis will offer a tranquil place for residents to clear their minds and take a stroll. Many of the apartments will also feature their own private external space in the form of a balcony, a terrace or a winter garden.
Be Well Looked After
From the moment residents step inside Timber Yard, they will be welcomed by an opulent double-height reception area and treated with hotel-style service. From dry-cleaning collection and arranging taxis to booking restaurants and theatre tickets, the dedicated on-site concierge will be on hand around the clock to take care of residents' lifestyle needs and provide assistance. For peace of mind, there will be CCTV throughout the development and each residence will come with a video entryphone system.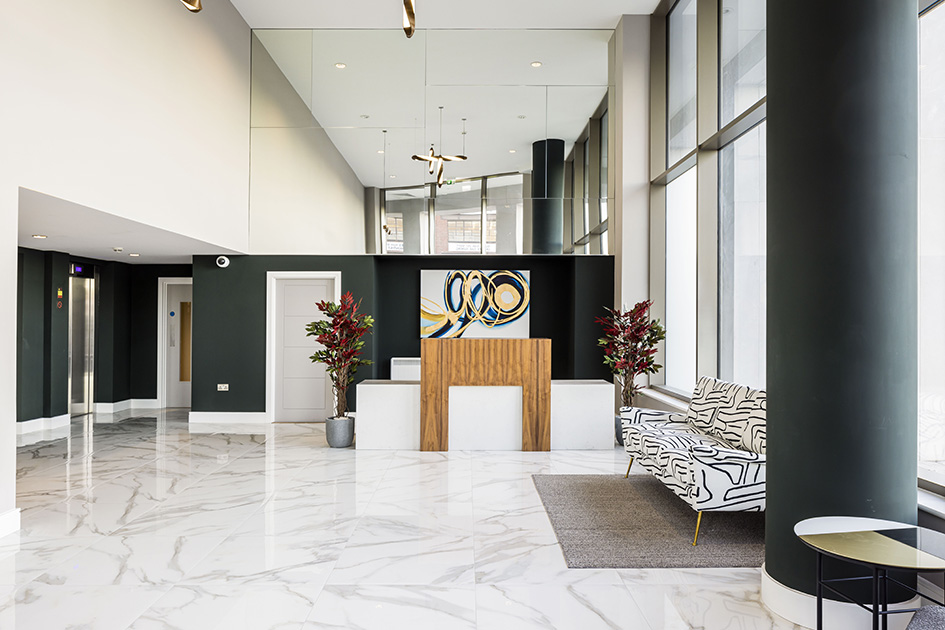 Buying Your Home
Did you know we are now offering a number of homebuyer incentives on properties at Timber Yard, including Help to Buy and an extended Stamp Duty Holiday lasting until January 2022? Learn more here.
Click here to discover the range of beautiful modern homes available to buy at Timber Yard. Alternatively, call 020 3409 2270 to speak to our Birmingham-based sales team and arrange your face-to-face or virtual viewing.
Edited: 30th August 2023