Life in Southside by Julia Robinson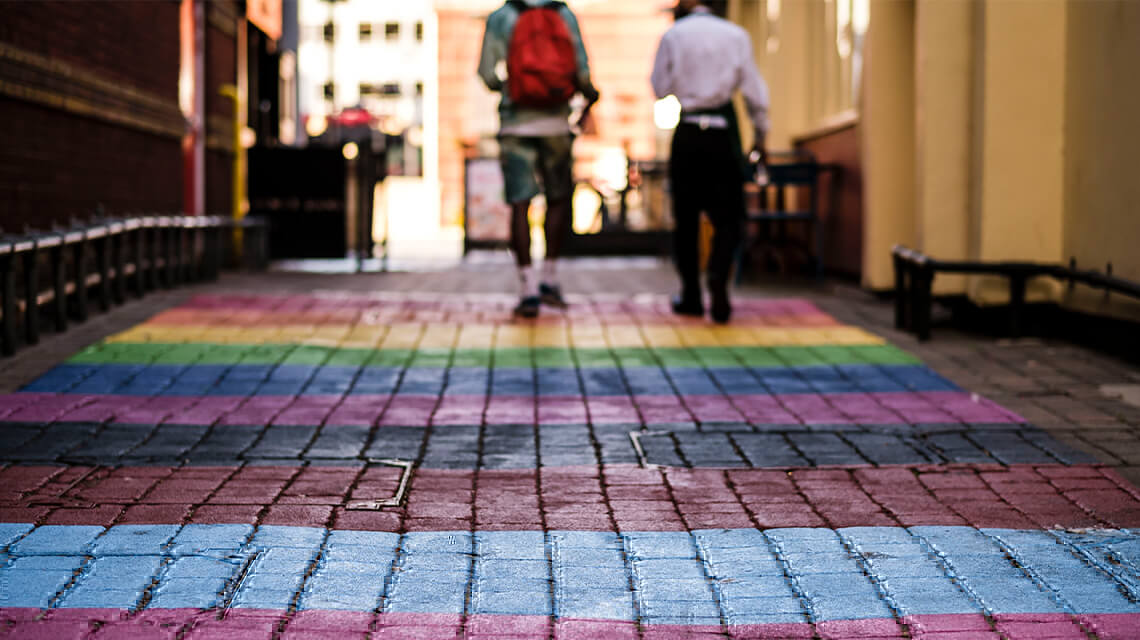 The BID is focused on promoting the area as the cultural heart of Birmingham, driving footfall and working with local businesses to ensure that Southside District is a fun, inclusive and safe place to work, live and visit.
Southside District is proud to be the cultural heart of Birmingham, and there's good reason that we're known as such. There's no other part of the city that can say it's home to award-winning theatres, the iconic Gay Village and an incredible array of restaurants in Chinatown.
Stretching from the steps of New Street Station and along Bristol Street, Southside District encompasses it all. We work with the many businesses that call the district home, keeping the area safe and clean, as well as lobbying partners and stakeholders on everything from street closures, to CCTV and additional support throughout the coronavirus pandemic.
We love the diverse and unique nature of our district and we truly believe we offer something that simply can't be found elsewhere - not just in Birmingham, but in the country.
The iconic Gay Village has been a place for the LGBTQ+ community to call home since the 1970s, when several gay-friendly bars opened on Hurst Street. More venues quickly followed and the area is now brimming with fantastic bars and clubs that attract people from all over the country. We are also incredibly proud to host the UK's biggest Pride celebrations outside of London, which normally attracts up to 70,000 visitors each year. We can't wait to bring everyone together to celebrate everything that Pride represents, as soon as we are able to. To put it simply, there's nowhere as vibrant, free-thinking or fun as Southside.
As well as the Gay Village, the district's Chinatown is the region's go-to place for incredible, authentic food. From tasty baked treats from Hey Sugar, to the famous Chung Ying and Peach Garden that offer up traditional Chinese dishes. Chinatown has been bringing the finest Asian cuisines to Birmingham City Centre since the 1960s. What began as a few entrepreneurs developing Ladywell Walk and Hurst Street into a cultural hub, has grown into one of the largest Chinese business regions in the UK - which now stretches the entirety of our district. We are also home to the annual Chinese New Year celebrations, which gets bigger every year - last January more than 30,000 people visited Southside over the course of the weekend.
Take a stroll around and you will find the city's best dim sum and delicious roast meats adorning the windows, or pick up a bubble tea and discover everything that the Chinese supermarkets have to offer.
But that doesn't even begin to do justice to the array of food on offer - you can take a tour of the world whenever you visit Southside. From China and Japan, to Korea, Malaysia and Taiwan, not to mention Greek, Turkish and Indian offerings, there's something for everyone to tuck into.
Our theatres are also an incredibly important part of what makes Southside so special. Birmingham Hippodrome, located on Hurst Street, is home to thrilling shows every year that bring vital footfall into the area. We also have The Old Rep on Station Street, which not puts on fantastic shows, it also acts as a creative hub that seeks to nurture young talent from across the region.
We have exciting plans to redevelop Hippodrome Square to make the area fully pedestrianised and a place for outdoor events, creating a central space for local businesses and cultural organisations, that would host everything from dance displays to outdoor cinema screenings and the annual Chinese New Year celebrations.
Southside truly is the cultural heart of the city. We would love you to come and explore everything our incredible district has to offer. It may look a little different at the moment, but we'll be back bigger and better than ever. We can't wait!
Edited: 5th December 2022