The Galliard Apsley Partnership: Supporting Birmingham's Community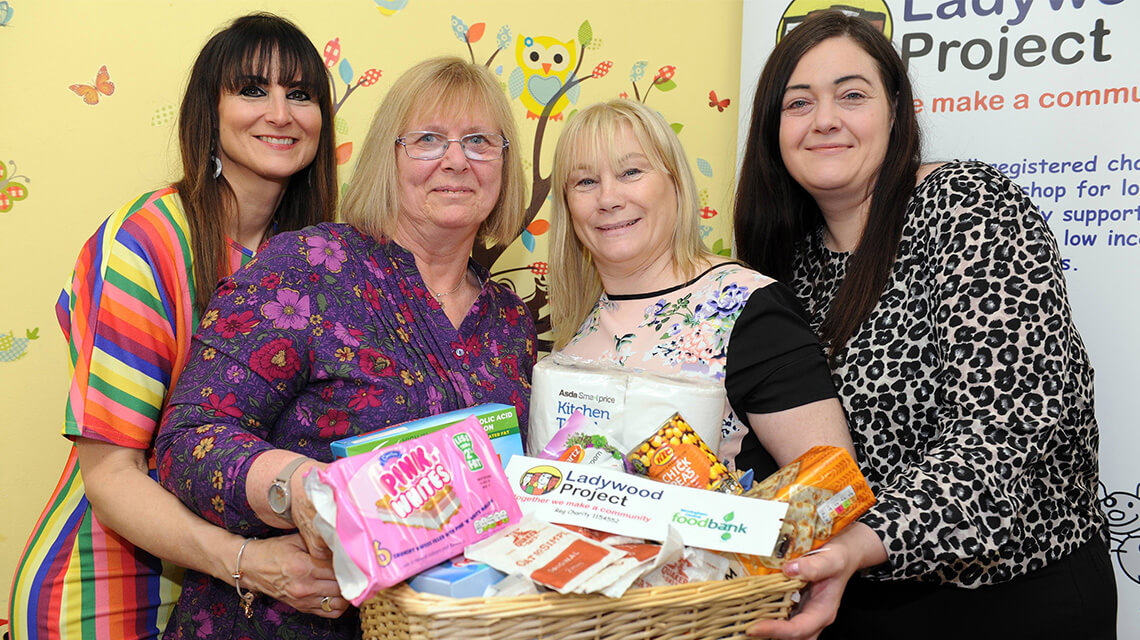 Galliard Homes, and joint venture partners Apsley House Capital, are currently planning to deliver around 3,000 new homes in Birmingham, the UK's second city. Alongside contributing to the creation of new living quarters, jobs and regeneration projects in Birmingham, The Galliard Apsley Partnership has also been providing funding and support towards various charitable causes and local organisations across the city.
SIFA Fireside
SIFA Fireside, a day centre in Digbeth who assist and support Birmingham's homeless community, have received a £1,000 cash donation from The Galliard Apsley Partnership, which will be used to help fund emergency overnight accommodation.
SIFA Fireside's fundraising administrator, Eppie Snell, said: "We are helping an average of 70 people per week back into housing. We are working with the Galliard Apsley team to support some of the most marginalised members of our community in Birmingham."
Together with this donation, The Galliard Apsley Partnership have also pledged on-going support for SIFA Fireside, which will include further donations, volunteering and skills sharing.
The Ladywood Project
The Galliard Apsley Partnership have also contributed £1,000 to the Ladywood Project, a charity that supports struggling families in Ladywood, Soho and the Jewellery Quarter. This generous donation will be put towards funding food parcels for the charity's 'Easter Holiday Hunger' programme.
According to the Ladywood Project's Geraldine Giblin, Galliard Homes and Apsley House Capital are helping the project with achieving their target of giving 100 families in the area some extra help over the school holidays. Their aim is to help those who struggle with the financial burdens of increased heating and food costs when the children are off school.
Other Charitable Ventures
In addition to providing continuous support to both charities, Galliard Homes and Apsley House Capital also plan to aid three schools in Birmingham and the Midlands branch of Women into Construction. The partners have also provided funding to the Royal Birmingham Society of Artists and were the sponsors of the city's Chinese New Year celebrations.
Gerard Nock, chairman at Apsley House Capital said: "Birmingham is on a very positive journey and we are pleased to support organisations that make sure basic needs are met, so everyone has the ability to prosper from the city's growth."
The Partnership
The Galliard Apsley Partnership is aiming to transform Birmingham with multiple residential schemes and regeneration projects. The partnership's most current development is Timber Yard — situated on the edge of Birmingham's dynamic Chinatown, this development will comprise 379 contemporary apartments arranged across two blocks, and will feature exclusive amenities such as a private gymnasium. Other proposals have been submitted across the city, including a mixed-use scheme at the AE Harris site in the Jewellery Quarter, and an urban regeneration scheme at Soho Loop.
In joint venture with Wavensmere Homes, The Galliard Apsley Partnership is also set to deliver 438 new homes to Birmingham city centre at Belgrave Village.
Learn more about The Galliard Apsley Partnership, or speak to a member of our sales team on 020 3409 2270 for more information.
Edited: 6th September 2023