Success at The TCRW SOHO Grand Launch Last night saw the in-person launch of our highly-anticipated collection of apartments at TCRW SOHO, and the evening was a huge success.
With the majority of building work now complete at TCRW SOHO – including the completion of four individually interior-designed apartments and penthouses – the time had come to showcase the development in person for the first time. Located on the corner of Oxford Street and historical Dean Street, TCRW SOHO is already over 50% sold ahead of its estimated completion later this year.
The warm September weather meant that Soho was exactly as you would expect: busy. The bustling streets were alive with shoppers and diners alike, pubs and bars were overflowing, and the neighbourhood felt just like it used to in the pre-Covid 19 world. The doors opened at 4 pm to the waiting crowd who filed in eager to clap eyes on the stunning development, greeted to the occasion by glamorous stilt walkers.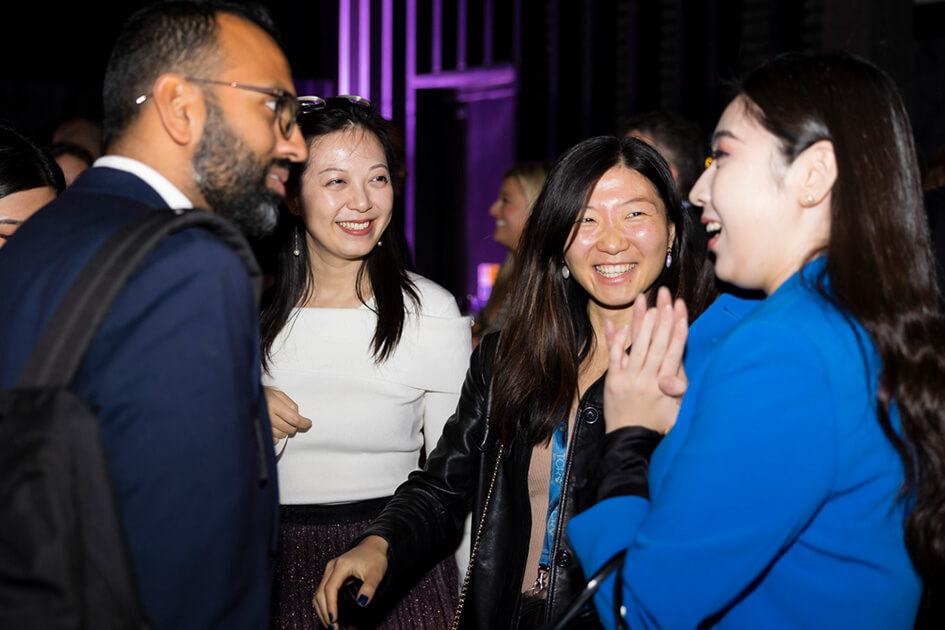 Our superb entertainment for the night was Envy the Queen, a drag artist with killer vocals, who entertained the crowd throughout the night with a combination of DJing and singing.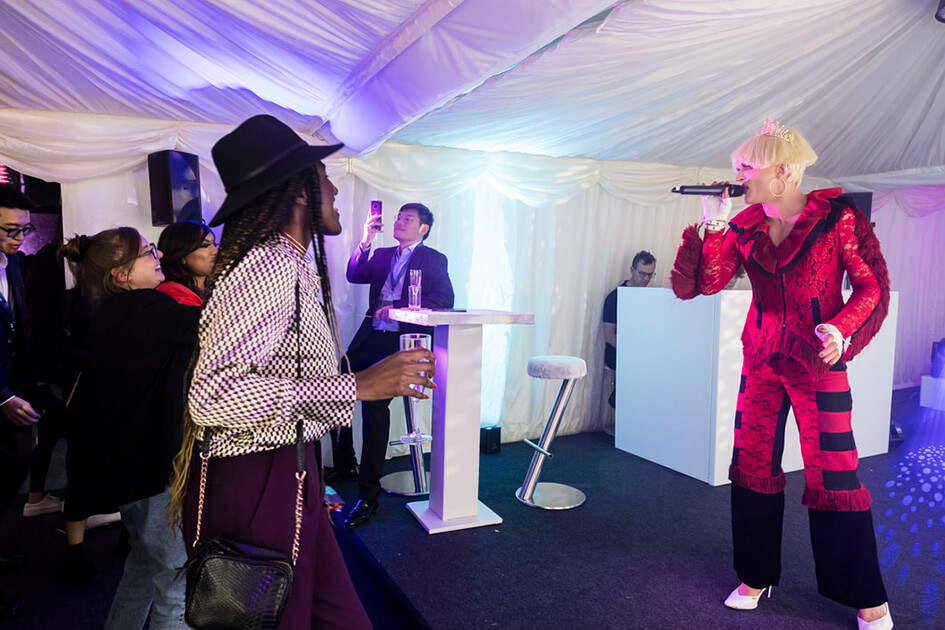 Champagne and canapés flowed between guests venturing inside for a browse around our spectacularly dressed apartments, followed by a pit stop at the photo booth for a quick snap in a hard hat!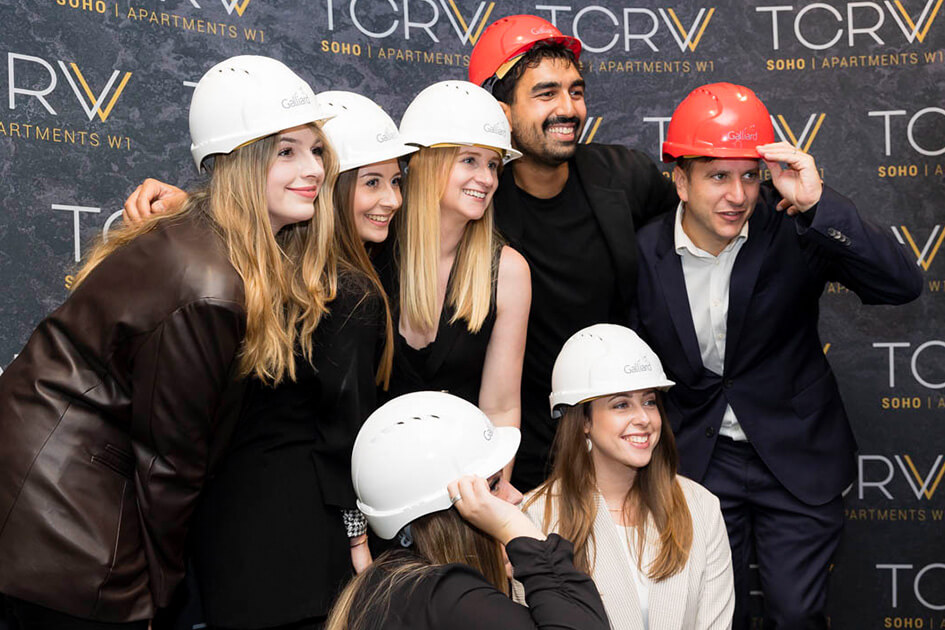 Interior design by Honky, Coronado, Olivia Alexandra and Jack Qu of China Design Centre featured across four apartments was showcased for the first time on the night to critical acclaim. All apartments present a unique style ranging from classic interiors to feng shui, offering something entirely exclusive for purchasers.
You can explore our two bedroom apartment by Coronado and three bedroom apartment by Honky in our guided video tours.
We saw approximately 600 people pass through the development during the event, with overwhelming positivity expressed throughout.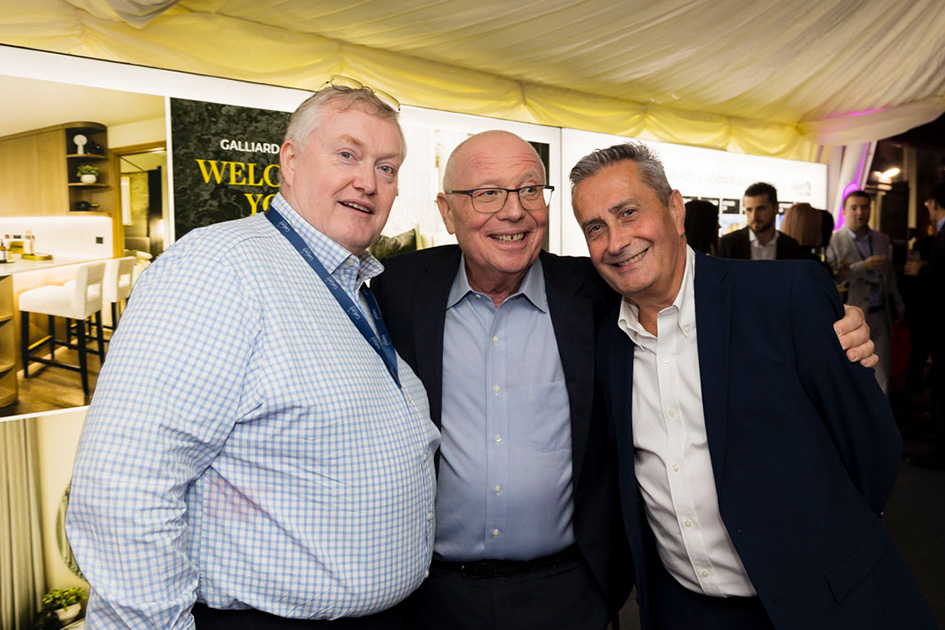 Sales Director David Galman said of the evening: "We were delighted with the fantastic response from industry figures, press, agents and more importantly, potential buyers. Everyone loved the product on offer, and we also had some much-needed fun with our fabulous DJ and endless food and drink."
Prices at TCRW SOHO start from £1.2 million for one bedroom apartment, with two and three bedroom apartments and penthouses also on offer. Residents of TCRW SOHO will be situated directly above the brand-new Elizabeth Line ticket hall (for Crossrail services) in the heart of Soho. They will also enjoy a 24/7 on-site bespoke concierge service. Specification by Argent Design and architecture by the award-winning team at Hawkins\Brown elevate TCRW SOHO to be a notable new development in the heart of London's West End.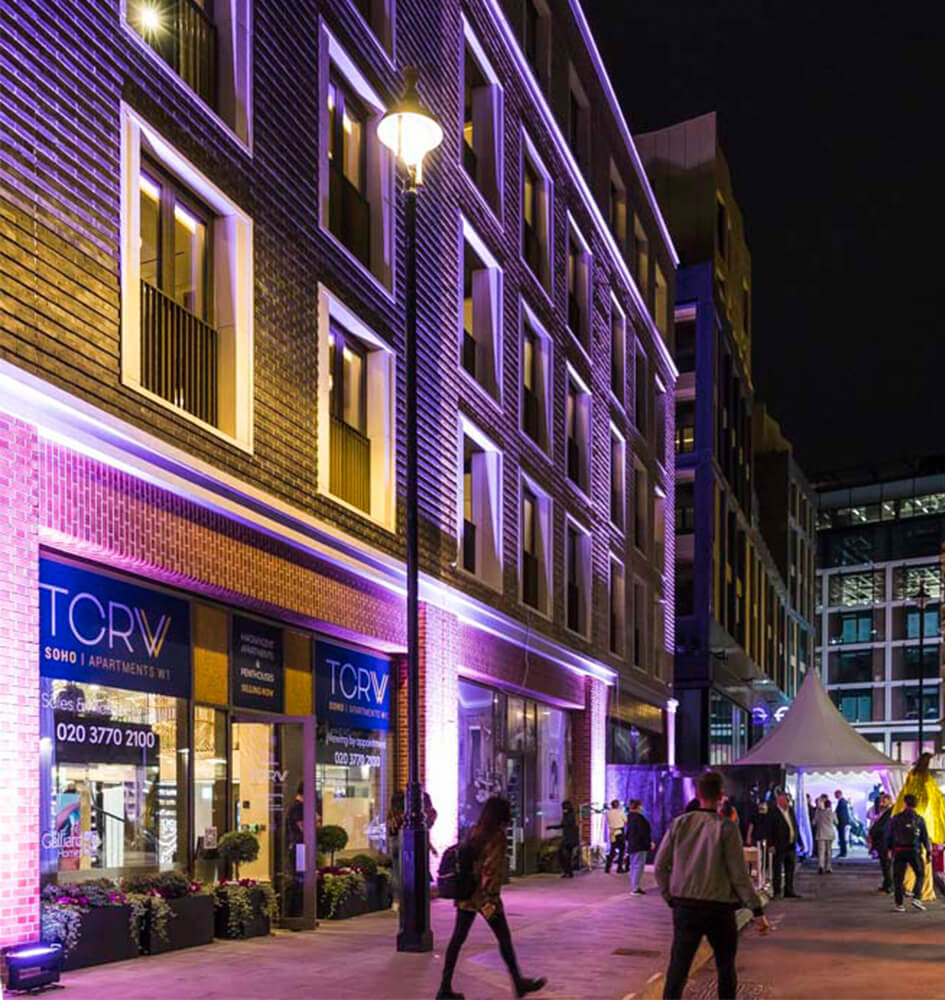 Explore our flats for sale in Soho.
Edited: 17th July 2023