Times Are Good for First-Time Buyers by David Spittles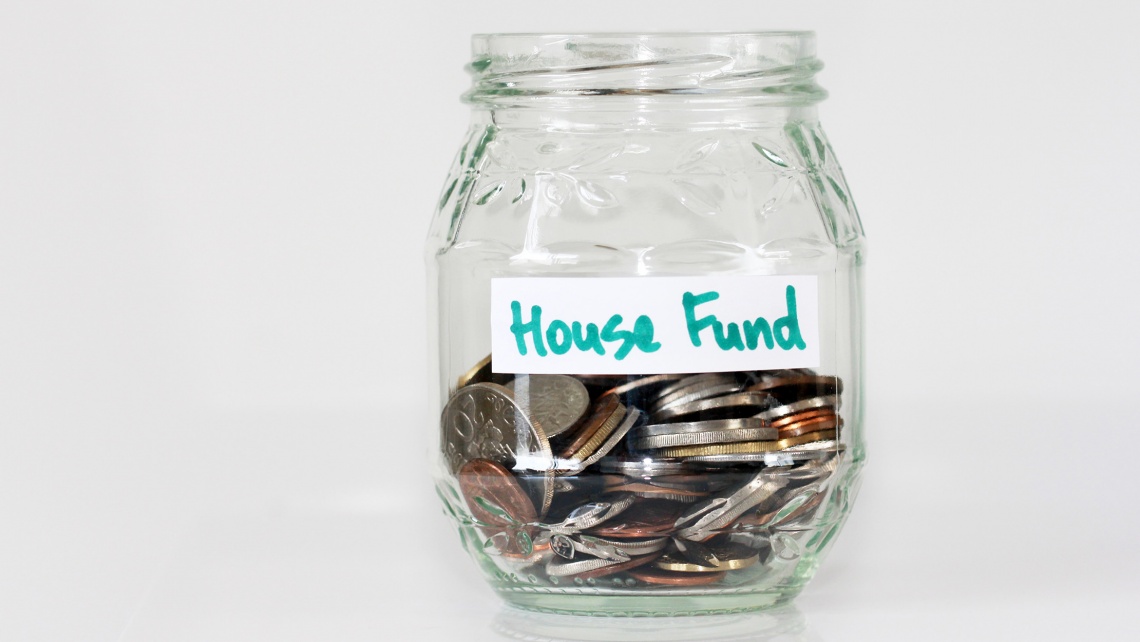 First-time buyers have a new fairy godmother - not the Bank of Mum and Dad, but the government.
This article references a previous version of the Help to Buy Scheme. For information on the latest version, Help to Buy: Equity Loan 2021 - 2023, please refer to our guide here.
After a period of never having it so bad, with lenders withdrawing the high loan-to-value mortgages many first-timers need, cash-strapped buyers suddenly find themselves in a far better position to step onto the property ladder.
Hot on the heels of a stamp duty holiday giving savings up to £15,000 comes an extension of the Help to Buy scheme.* It was due to finish in December 2020, but the stop date has been put back by two months. Then in April 2021 a new, revamped scheme will be introduced.
This will not only rescue many deals jeopardised by coronavirus-induced construction delays, it will open up home ownership to thousands more buyers.
Without Help to Buy, a first-time buyer in London typically would need a deposit of about £90,000, whereas with the Help to Buy: Equity Loan, buyers need to have a deposit of just five per cent of the purchase price, subject to eligibility, terms and conditions apply. And with the government providing a 40pc equity loan, they only require a mortgage for 55 per cent. No wonder the scheme has already helped more than 272,000 people buy a home.
Indeed, it's so popular that more than a third of sales have been backed by Help to Buy.
Previously, many buyers' incomes were too low for a lender to approve a 75pc plus mortgage, leaving a shortfall that could only be bridged by the buyer putting down a bigger cash deposit, usually an impossible outcome.
Only first-time buyers will be eligible for the new Help to Buy scheme coming into force next April whereas the current one allows home-movers to also take advantage of the scheme. So there is a window of opportunity for the latter group of buyers.
The Home Builders Federation believes that 18,400 transactions have been affected by the original 31 December stop date. Of these, an estimated 7,700 transactions would not be eligible for the revised scheme in April 2021.
So, meanwhile, a new wave of Help to Buy purchases is expected across the capital and into the commuter belt.
It's not available at every new housing development as some London projects are too high-value to qualify. But the £600,000 price ceiling, together with the 40 per cent interest-free loan, has opened up the market in all travel zones.
At some lower-priced developments, the buying offer is compelling.
Take Papermill House in Romford, Galliard's latest launch. One bedroom flats start at £195,000 and come with a free furniture pack worth £10,000.* A perfect starter home. The deposit required is genuinely low (£9,750); small enough for a parent to pay it on a credit card.
Galliard has other low-price Help to Buy developments. At Rosebery House in Chelmsford, prices start at £189,000; Timber Yard, Birmingham, from £194,995; Westgate House, Ealing, from £305,000.
Even in prosperous leafy suburbs such as Wimbledon Galliard is offering Help to Buy homes from £435,000, while at Orchard Wharf in fashionable Docklands apartments cost from £483,000.
Clearly, buyers have to judge housing developments on their merits - and study the arithmetic. But for many home-owners who thought they were priced out of the property market Help to Buy has proved a lifeline.
As one recent purchaser said: "I had resigned myself to moving out of London, but I've been able to buy a brand new two-bedroom flat in Zone 2, and the bonus is that I'm paying less than my old rent."
All You Need to Know About Help to Buy
London Help to Buy applies to new-build homes worth up to £600,000 in any borough. You can be a first-time buyer or home-mover, and there is no age limit.*
Remember that the Help to Buy loan is not a permanent fixed sum but an equity loan based on the value of the property. So it has to be paid back, within 25 years or when the property is sold.*
If the property has increased in value, the amount to be paid back to the Government will be proportionately higher. In other words, the Government shares any profit.*
No interest is charged on the equity loan for the first five years. From year six, a fee of 1.75pc is payable, rising by RPI plus 1pc.*
The best option is to pay off the loan during the five-year interest-free period, possible if you are on a career path with an improving salary.
You cannot own any other property when using Help to Buy, and you cannot rent out the property once you have bought it.
If you opened a Help to Buy ISA before November 2019, you can keep saving into your account and get a 25 per cent bonus up to £3,000 to supplement £12,000 of savings.*
Buyers need to legally complete their purchase by 31 March 2021.
A new two-year Help to Buy scheme exclusively for first-time buyers will be introduced in April 2021.
You can learn more about the Help to Buy scheme here.
Edited: 15th November 2022